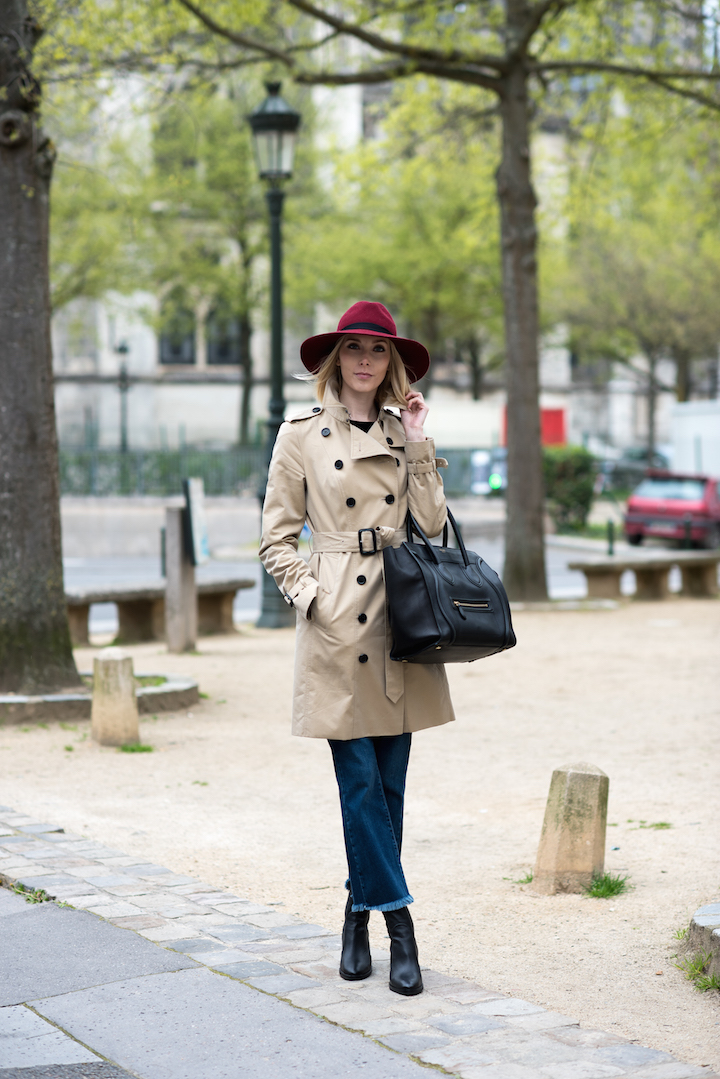 Viikonloppu oli täällä tosiaan kylmä ja sateinen, mutta kun vaatetus oli kunnossa, niin sade ei  haitannut yhtään. Toki sitä mieluummin viettäisi viikonlopun auringonpaisteessa, mutta välillä näin! Ja sitä paitsi sadepäivä on mitä täydellisin viettää kotona katsoessa sarjoja ja leipoessa (kyllä, pieni kodinhengetär on nostanut päätänsä, heh).  Ei siis voi valittaa! Trenssi on kevään epävakaisiin ilmoihin oma suosikkini ja se päällä ei tosiaan tarvitse huonosta ilmasta välittää.
Täällä alkaa uusi viikko hyvällä fiiliksellä, vaikka tällä viikolla on taas muutamia kokeita. Miksi ranskan kielioppi onkin niin hankalaa? Hassua muuten, että opettajani on aikoinaan asunut Helsingissä, joten välillä voin vaihtaa muutaman lauseen hänen kanssaan omalla kielelläni. Aika kätevää, heh!
Nyt trenssi taas niskaan ja tunnille. Hyvää viikon alkua kaikille!
This weekend was cold and rainy, but I didn't let that bother me. I chose to wear my trench, as I knew it could handle the showers. I have to say that even if I prefer the sun, I think rainy days are the perfect time to stay indoors, watch movies and do some baking (yes, I guess my inner housewife is waking up!). My berry pie didn't turn out that bad actually, heh!
Today starts a new week and I'm starting it with good energy (despite the fact that I have exams coming up). I'm still struggling with French grammar (especially) and I just don't understand why it has to be so complicated, heh? Oh how much easier my life would be, if the language was easier…
Well in any case I'm keeping a positive mind a hoping for the best. Enjoy this new week everyone!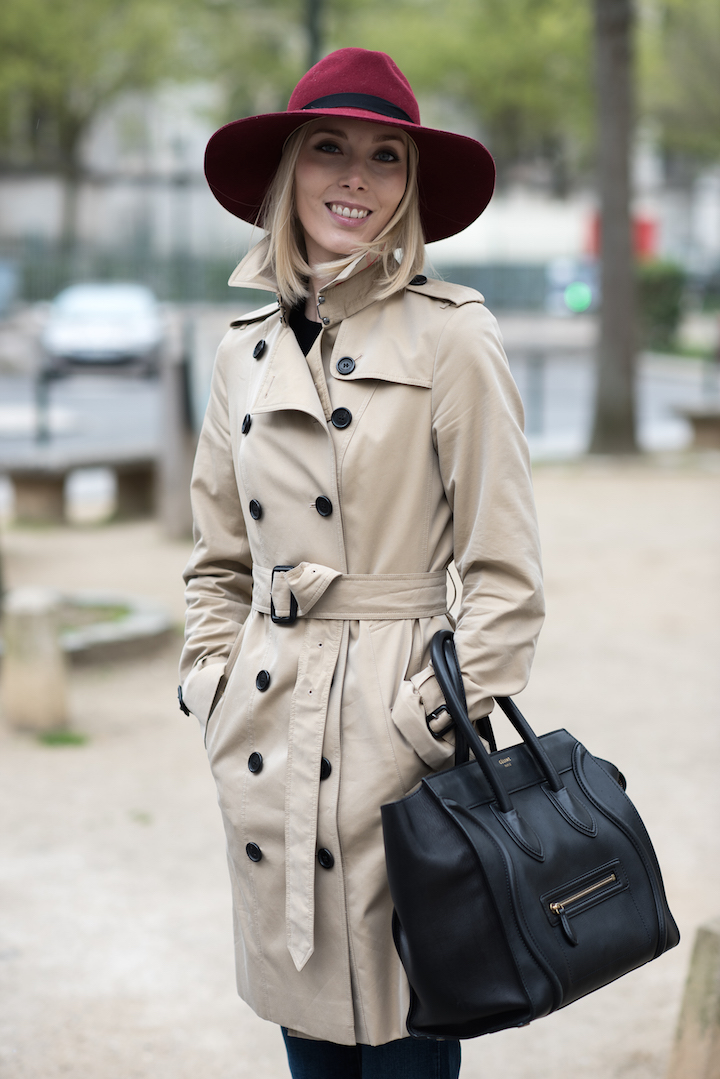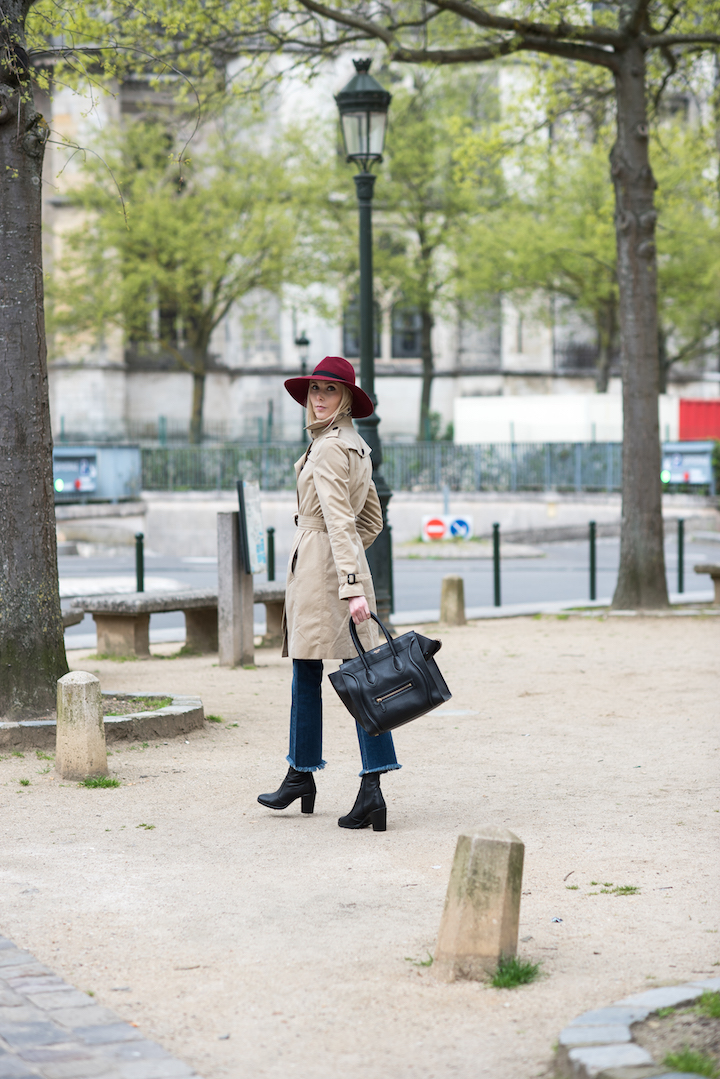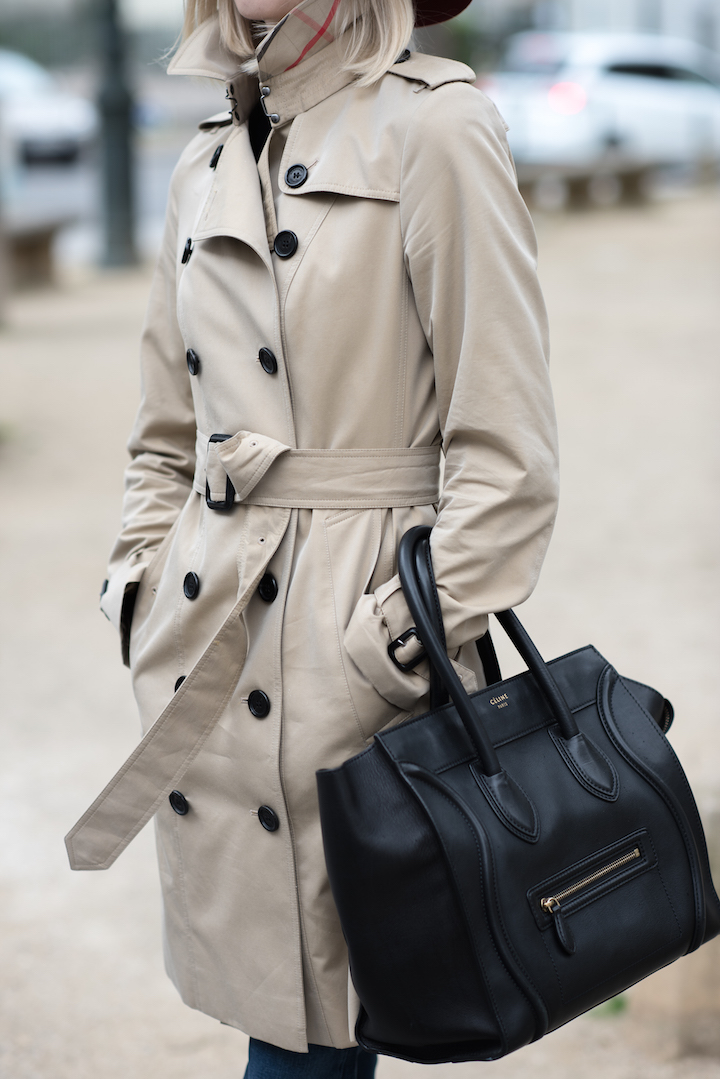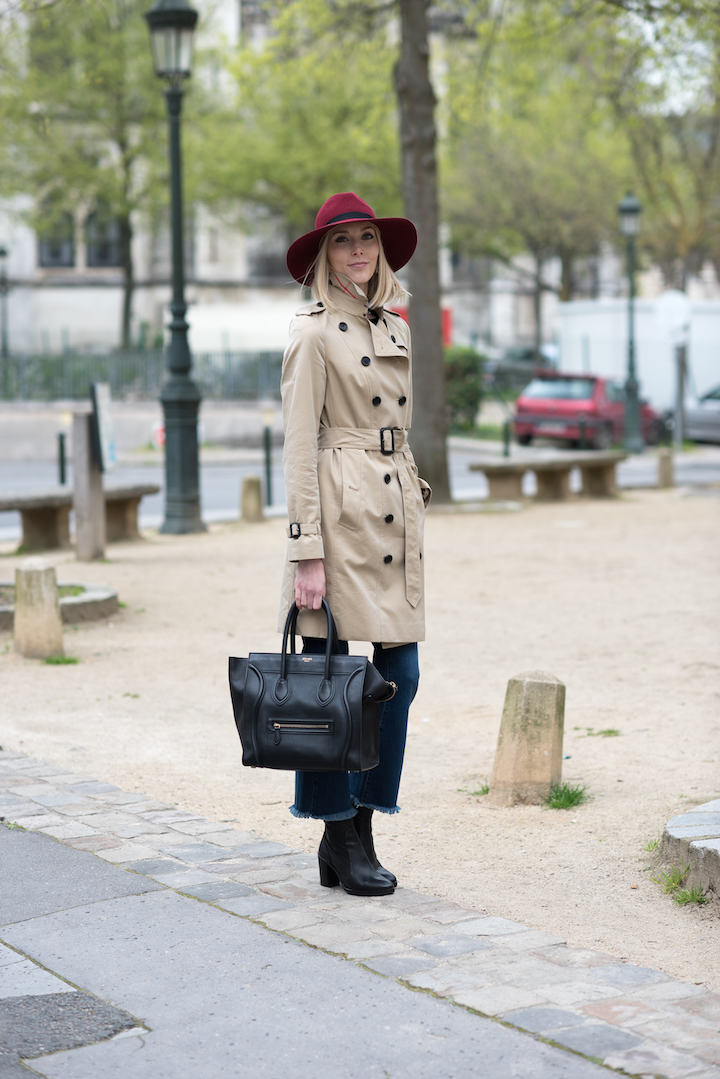 Trench coat / Burberry
Jeans / Zara
Boots / Topshop
Hat / Balmuir*
Bag / Céline
*Gifted.