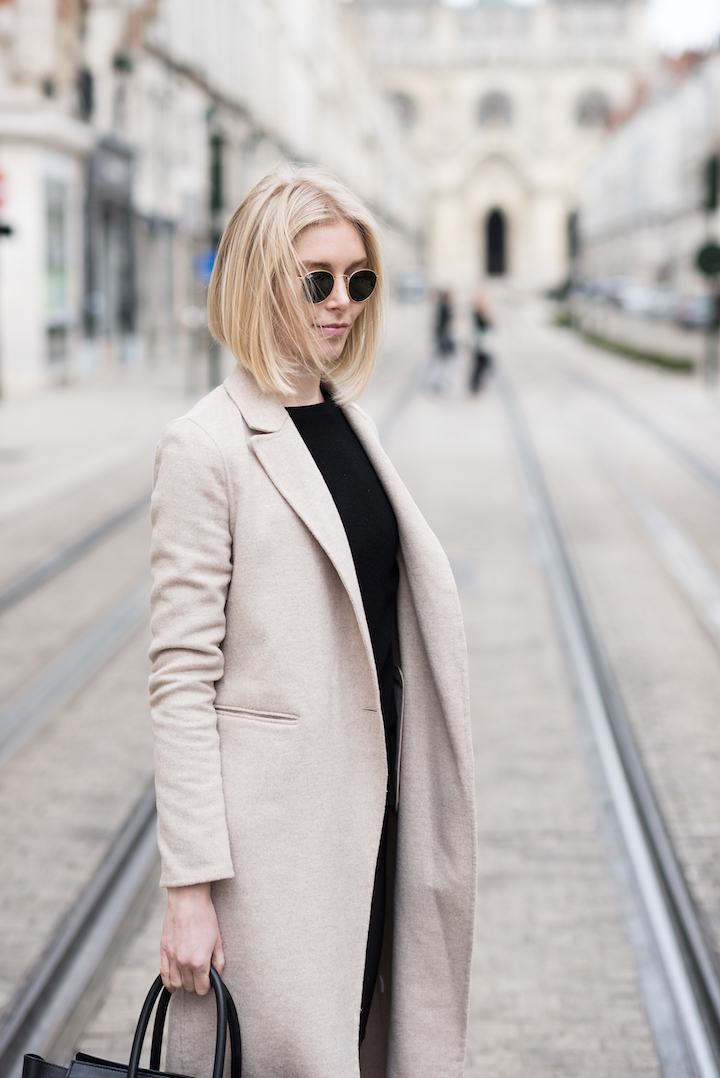 Meillä on kova hinku lähteä jonnekin pidemmälle viikonlopuksi. Tuntuu, että helmikuun ulkomaanreissusta on jo ikuisuus (ja Suomi matkoja ei tietenkään lasketa, heh), joten nyt pitäisi taas päästä reissuun. Olemme jo vähän katselleet muutama kohdetta sillä silmällä ja nyt pitäisi vielä keksiä milloin pääsisimme lähtemään. Mikään ei ole parempi irtiotto arjesta kuin reissu ulkomaille. Täältä Ranskasta pääsee onneksi helposti lähes mihin tahansa Eurooppaan muutamassa tunnissa, joten valinnanvaraa ainakin on. Ja onko se vanhenemisen merkki vai mikä, mutta nykyään odotan viikonloppu matkoilta lähinnä loistavaa ruokaa ja hyvää viiniä.
Viime viikon aikana tänne Orléansiin on tullut kevät ihan kunnolla. Puihin on puhjennut lehdet, ilma täytyy kukkien tuoksusta ja lämpömittari kohosi muutaman kerran jopa +20 asteeseen. Tein keskiviikkona pitkän kävelylenkin ja tuli kyllä nautittua juuri siitä hetkestä enemmän kuin pitkään aikaan (miten hetkessä eläminen onkin välillä niin hankalaa?). Kaunis ilma tekee kyllä ihmeitä ja vaikka tänään nuo keväiset päivät ovat muisto vain (hello rain!), niin sillä energialla jaksaa!
Meikkipussini on kasvanut uusilla tulokkailla ja nyt hämmästelen miten ihmeessä olen pärjännyt näinkin kauan ilman meikinpohjustusvoidetta? Game changer! Lisää tästä ja muista uutukaisista ensi viikolla!
Ihanaa viikonloppua kaikille!
Me and my boyfriend want to do a weekend trip somewhere in Europe. I feel like it's been forever since my last trip (and no, my trips to Helsinki don't count, heh). We have been looking at a few options and now we just need to find a good time to go. I think it's way easier to relax when you're not in the "usual" environment and as we live in Central Europe, there's so many amazing destinations, which are a short flight away.
When I was in Finland, Spring arrived here. Nature is blooming (so beautiful) and this week we even had a few days of +20 degrees. Amazing! I'm not even going to mention the change in weather today (rain, rain and more rain), but I'm hopeful the sun comes back soon.
My make-up bag grew with some new products and now I'm just wondering how come I managed so long without a primer? It's a real game changer! I'll write more about it and the other products soon.
Have a great weekend everyone!