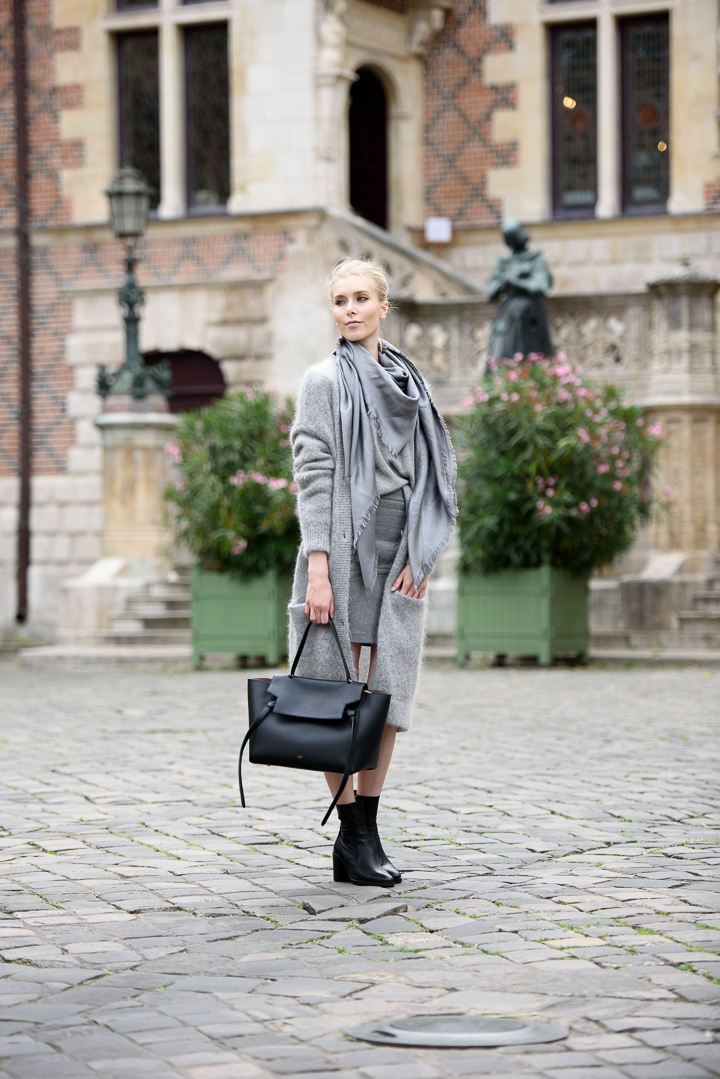 Tässä asussa on jo syksyn tunnelmaa, vai mitä sanotte? Muhkea mohairneule, huivi ja nilkkurithan sen tekevät. Tänä syksynä toivon löytäväni täydelliset kiiltonahkaiset bootsit kenkäkokoelmaani. Tiedän mielessäni juuri millaiset haluan, mutta löydänkö vastaavia kohtuuhintaan onkin se kysymys. Luotan siihen, että Zaraan olisi tulossa juuri haluamani malli, mutta saa nähdä. Ainakin yhdet viininpunaiset ihanuudet ovat saapumassa…
Landelta vielä terveisiä, eli täällä ollaan edelleen! Nyt muutaman päivän ajan on ollut todella tuulista (harvinaisempaa järven rannalla), mutta se ei ole menoa haitannut. Omien töideni lisäksi olen toiminut maalarina (ihanaa hommaa) ja kasannut Ikean laatikoita. Tässä on vielä tämä päivä aikaa hoitaa näitä juttuja ja sitten ensi viikolla voi ottaa vähän rennommin poikaystäväni kanssa. Tänään on siis vielä loppuspurtti talkkarin hommissa, heh. Hyvää keskiviikkoa kaikille!
P.S. Tämä Balmuirin ihana Marchese-huivi* on upea, mutta materiaaliltaan todella herkkä. Itsekin käytän sitä varoen ja etenkin korujen kanssa olen varovainen, ettei vaan tulisi pahoja langanvetoja. Tämä kannattaa siis ottaa huomioon, jos huivi houkuttelee!
This outfit has some Fall vibe to it or what do you think? A chunky knit, scarf and the ankle boots do it. This Fall I'm hoping to find the perfect patent leather ankle boots. I know exactly what I want, but finding them (in reasonable price), is another story. I have my trust in Zara, but we'll see. At least they have a great looking burgundy pair coming soon, so maybe they are going to be my plan b…
I'm still at the summerhouse and I've been doing all sorts of work around here. When I start something, I usually go overboard, which is what has happened with my painting job. I painted one wall of the house, but then realized the entire shed needed to be re-painted. So that's what I've been doing for the past two days, but at least I enjoy it, heh. And now I've done everything I wanted to, so when I come back next week with my boyfriend, we can relax.  Have a great day everyone!
P.S. This Marchese scarf* from Balmuir is beautiful, but the material is very sensitive. You have to be careful especially with jewellery, so they don't destroy this beauty. Just wanted to give you a heads up in case you were thinking about getting it!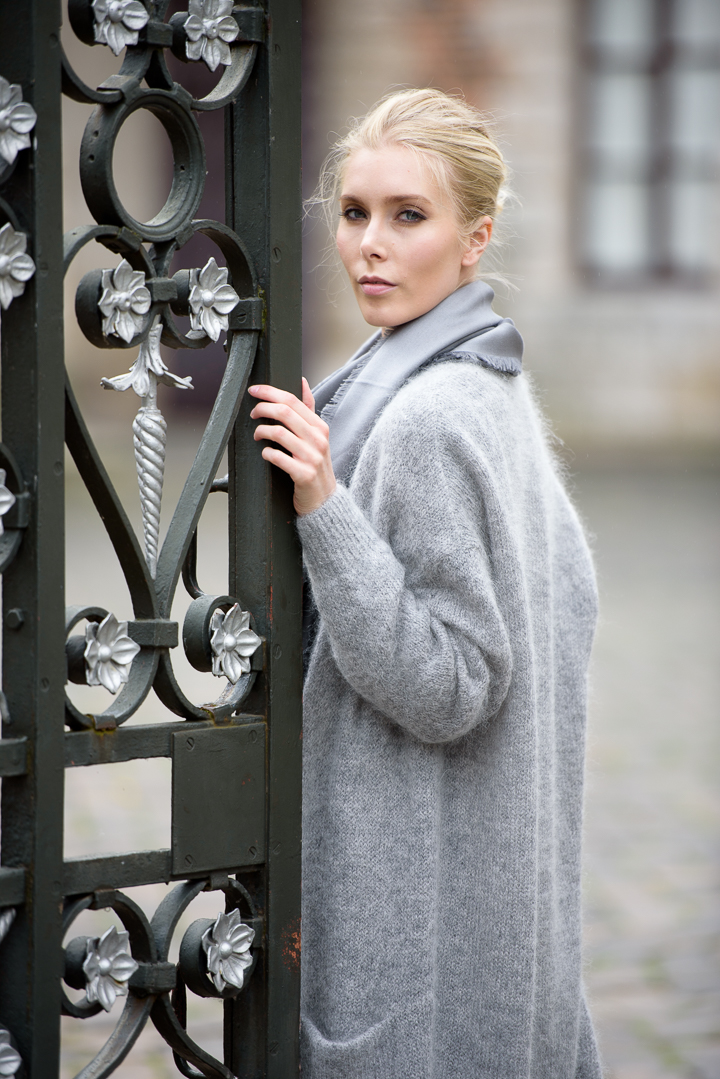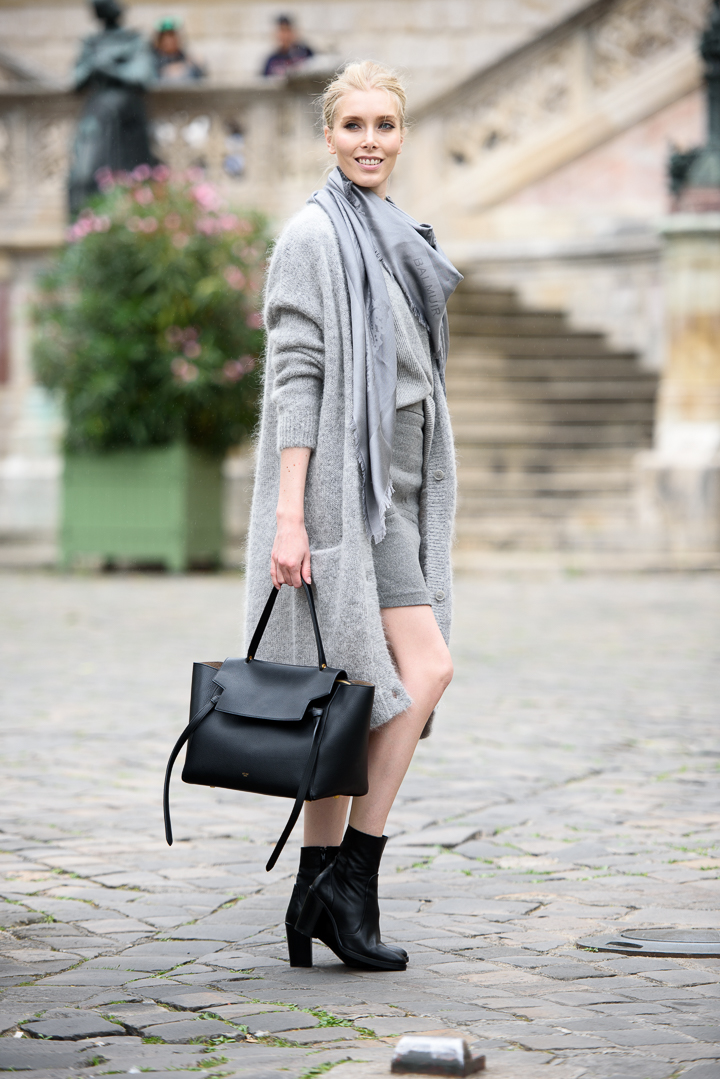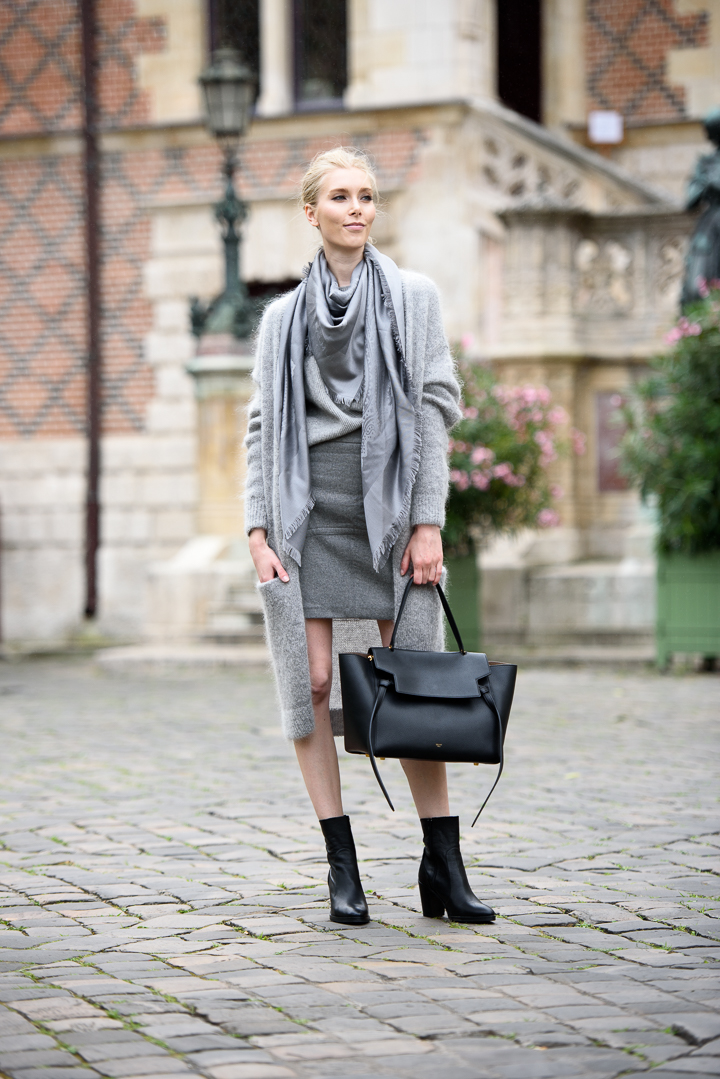 Cardigan / & Other Stories (similar here*, here*, here*)
Knit / Cashmere Polo Club (similar here*)
Skirt / T by Alexander Wang (similar here*)
Scarf / Balmuir*
Boots / Asos
Bag / Céline
*Commercial links/Gifted.