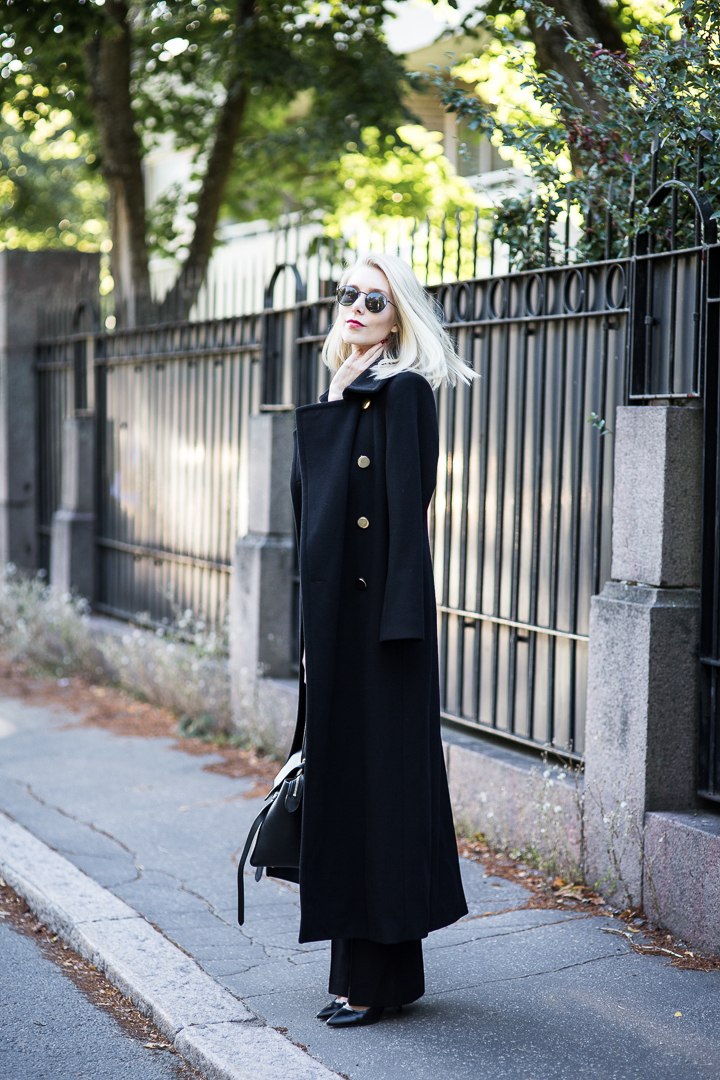 Tämä takki on maailman täydellisin! Andiatan syksyn mallistossa on kaksi takkia, joihin rakastuin palavasti ja tämä on niistä toinen. Musta pitkä villakangastakki kultaisilla napeilla on ajaton klassikko, joka palvelee monta vuotta eteenpäin ja on aina muodissa. Takkia on saatavilla myös beigenä (sekin on upea), mutta suosikkini on kyllä tämä musta. Tämän kun yhdistää syksyllä korkonilkkureiden ja kashmir pipon kanssa, niin on kyllä aika kova kombo!
Takin pituus on myös ihanteellinen ja se kyllä pitää lämpimänä kylmempänäkin päivänä. Lyhytvartiselle takki voi olla liian pitkä, mutta sitä saa helposti lyhennettyä, joten rohkeasti vaan sovittelemaan!
This coat is just perfect in my opinion! Andiata's Fall collection has two coats that I've been drooling over ever since I saw them and this is one of them. A long black wool coat with golden buttons is such a timeless piece, which can be worn for years to come. It's also available in beige (which is gorgeous as well), but for me this black one works better.  Imagine combining this with high heeled ankle boots and a cashmere beanie? It would be such a cool combo for Fall!
I also love the length of this coat, as it keeps you warm even on a colder day. For someone who is a bit shorter, the hem might be too long, but it's easy to get shortened. This coat is definitely one of the many gems in this collection!
À mon avis, ce manteau est tout simplement parfait. La collection Andiata comporte deux manteaux, dont un qui me fait de l'œil depuis quelque temps. Un manteau long en laine noire avec un soupçon de cachemire, il est tout simplement magique. Associez le avec des bottines talons hauts et un bonnet en cachemire, et là, c'est la combinaison parfaite !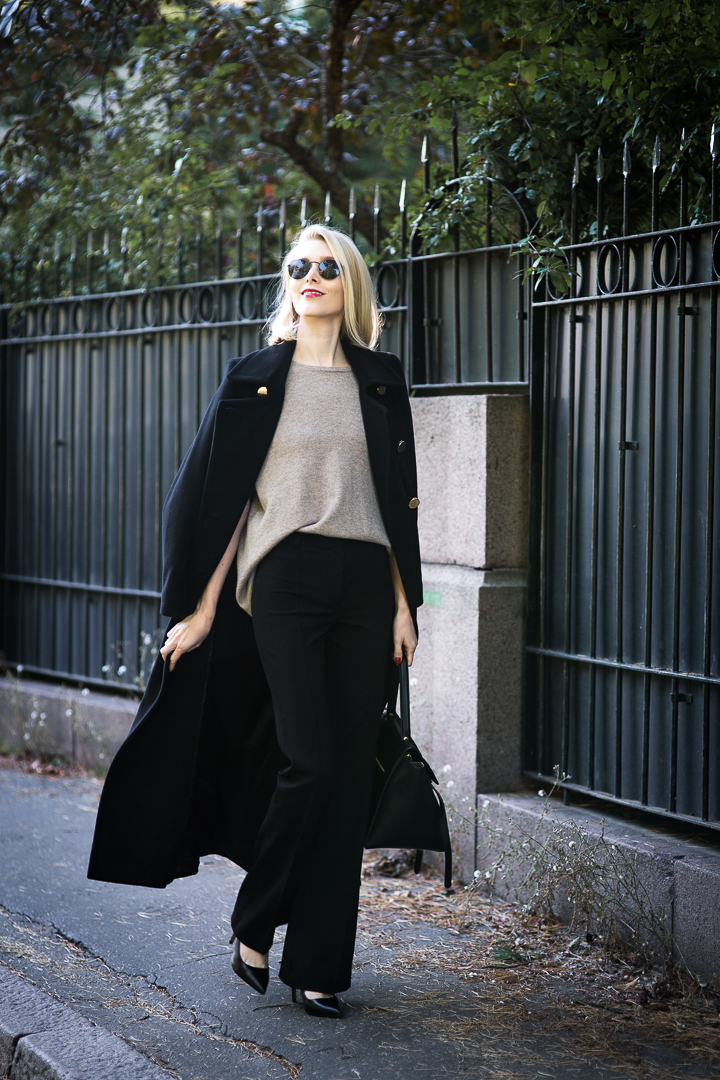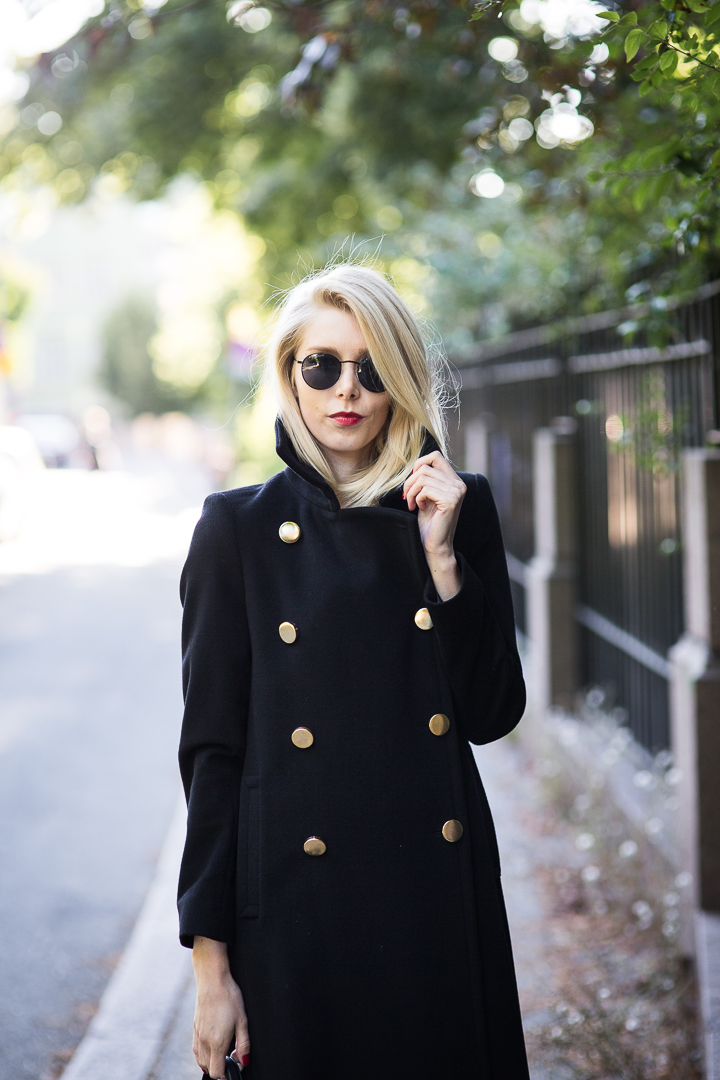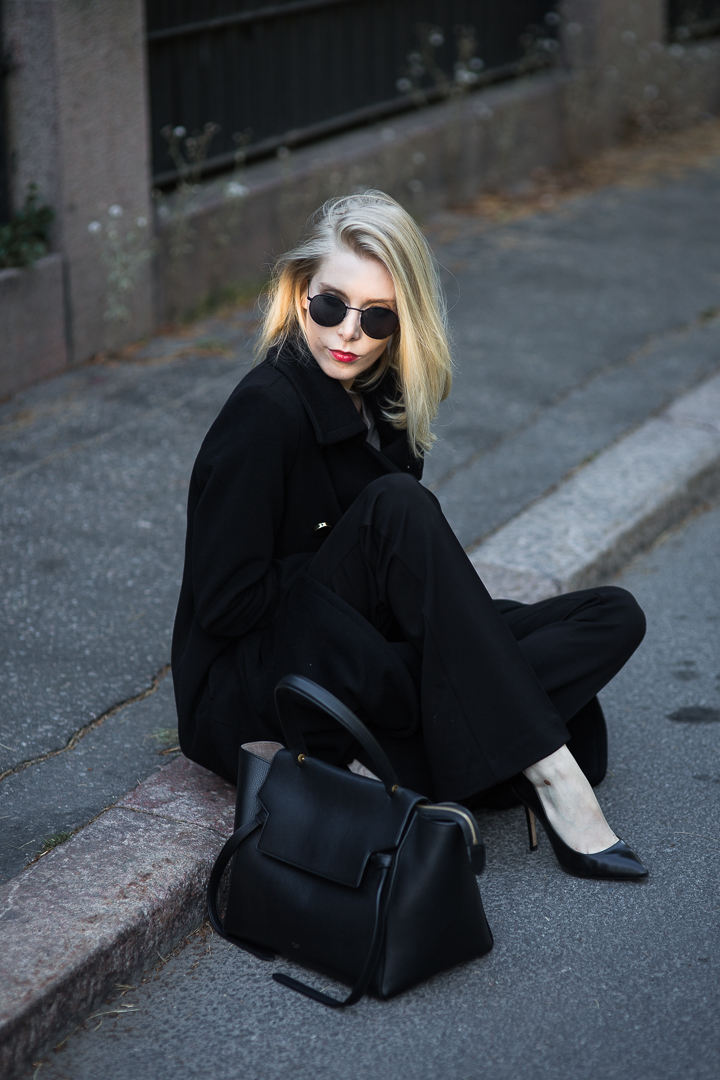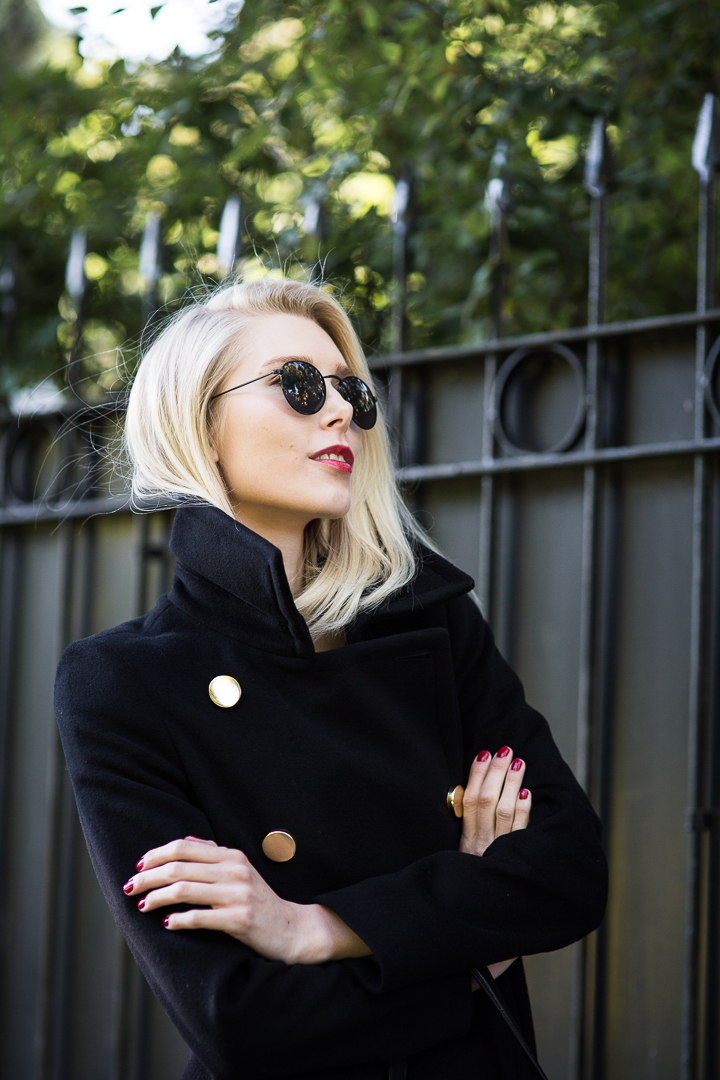 Photos: Karoliina Jääskeläinen /Valoon
Coat / Fryda
Knit / Nessi
Pants / Dania
*Postaus toteutettu yhteistyössä Andiatan kanssa.
Enregistrer
Enregistrer