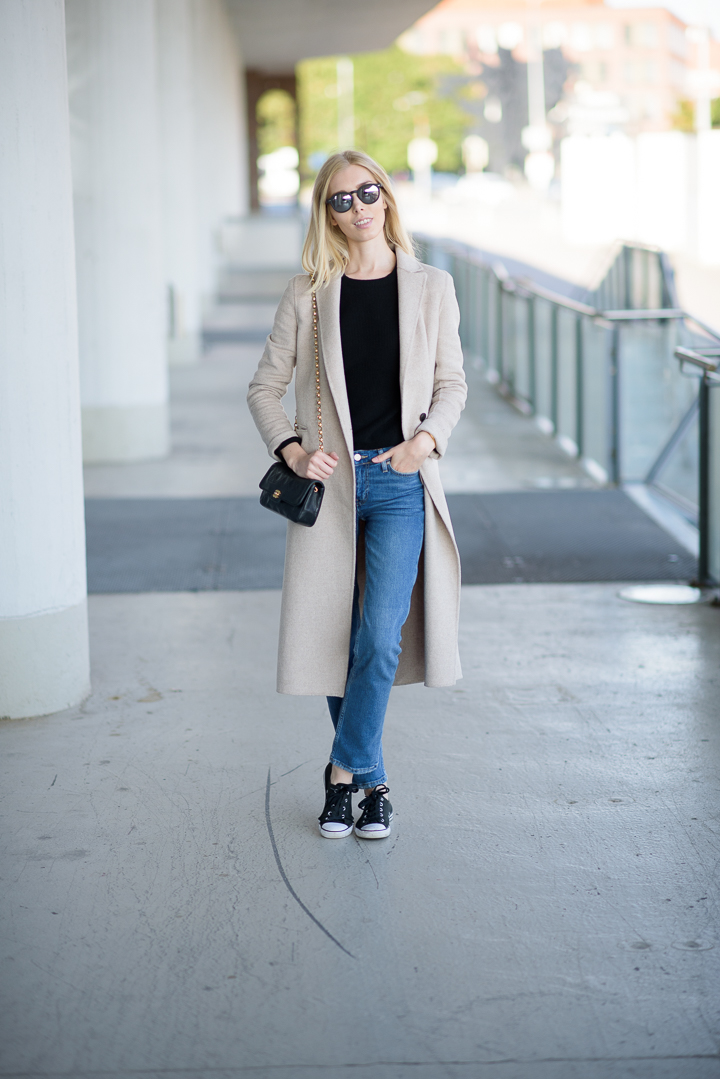 Tulimme eilen maalta takaisin kaupunkiin ja nautimme ihanan aurinkoisesta iltapäivästä keskustassa. Oli ihana istua hetki katukahvilassa ja tarkkailla menoa. Helsinki on mielestäni vain niin upea kaupunki ja aina välillä mietimme, että voisimmeko joskus asua täällä. Tai lähinnä sitä, että viihtyisikö poikaystäväni Suomessa pidemmän aikaa. Hän lomailee täällä enemmän kuin mielellään, mutta talvet ovat sen verran pitkiä ja pimeitä, että voi olla, että hän siinä vaiheessa karkaisi takaisin kotiin. Toisaalta haluisinko itsekään muuttaa Suomeen? Ehkä koen, että nyt kun on vielä mahdollisuus liikkua vapaasti ja asua ulkomailla, niin täytyy ottaa kaikki ilo irti siitä. Tulevaisuudessa haaveilemme perheestä ja viimeistään silloin täytyy miettiä, että mihin sitä haluisi juurtua pidemmäksi aikaa. Ranska on nyt ainakin toistaiseksi kotimme, mutta saa nähdä mitä tulevaisuus tuo tullessaan!
Tässä asussa vietin eilisen iltapäivän ja teki kyllä hyvää pukeutua ihmisten ilmoille landella vietetyn ajan jälkeen. Takkia ei tosin olisi tarvittu auringossa ollenkaan, sillä lämmittäähän se vielä ihan mukavasti. Varjossa ja illalla asia onkin sitten jo toinen, joten kesähepeneet on (ilolla) pakattu odottamaan seuraavaa kesää.
We got back to the city yesterday and went straight to the center of Helsinki. We had coffee outside (it was sunny for once) and just enjoyed a summer day in this beautiful city. Sometimes we play with the idea of living here one day, but to be honest, I'm not sure my boyfriend (or myself for that matter) could handle the dark and long winter. In any case Helsinki is one of my favorite cities and I've become to appreciate it so much more now that I live abroad. But that's many times the case in life – distance gives you some perspective.
So this is what I wore yesterday, but the coat was a bit too much, as the sun was warming up the air quite nicely. The evenings are cold, but at least we got one more sunny day this August. Can't believe next week it's already September…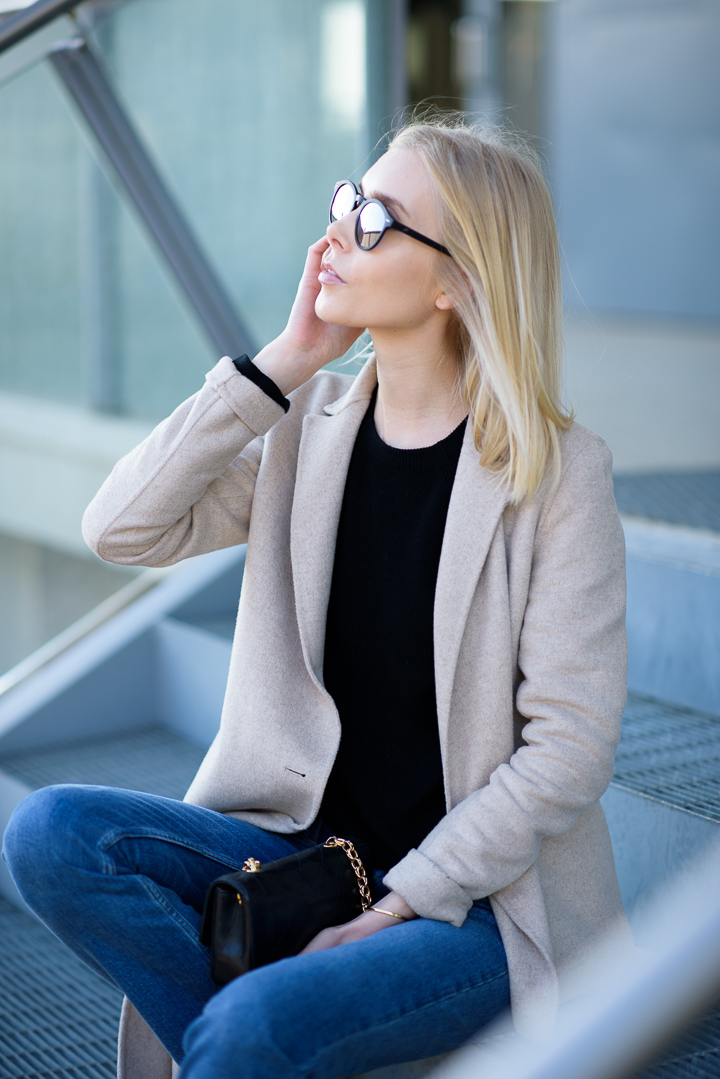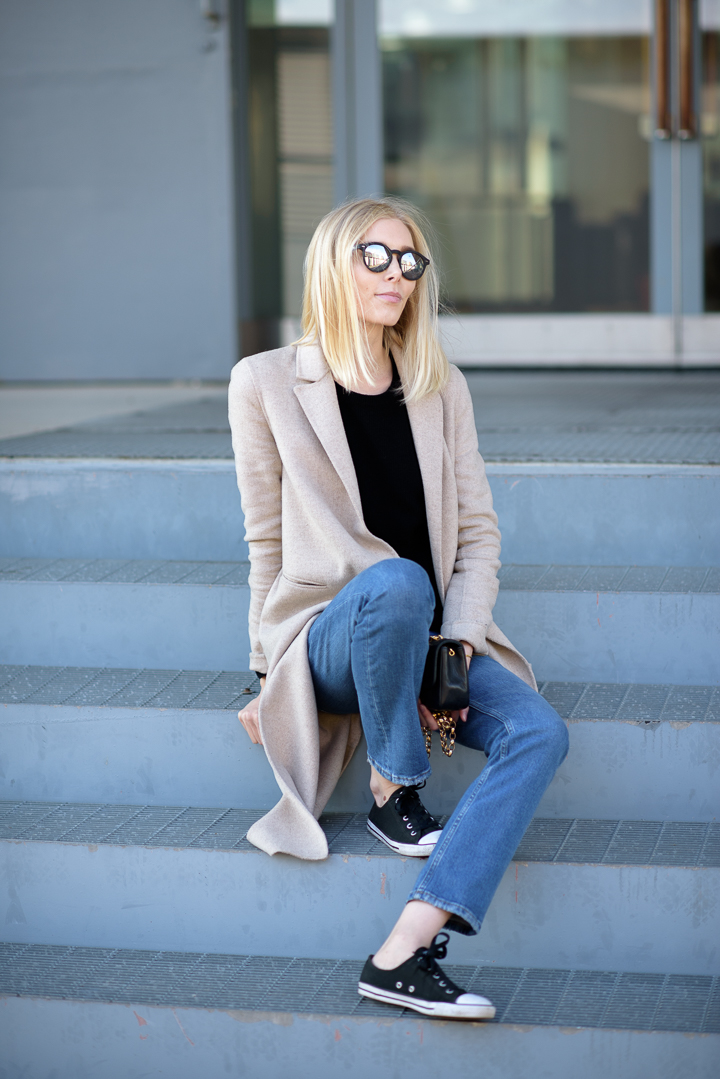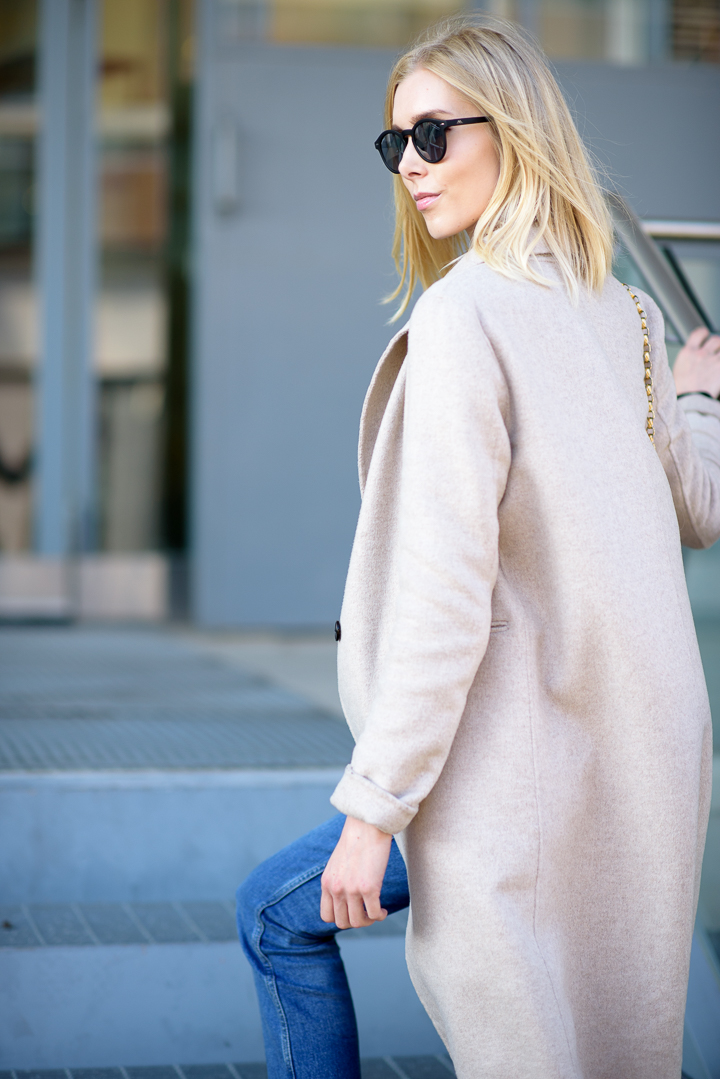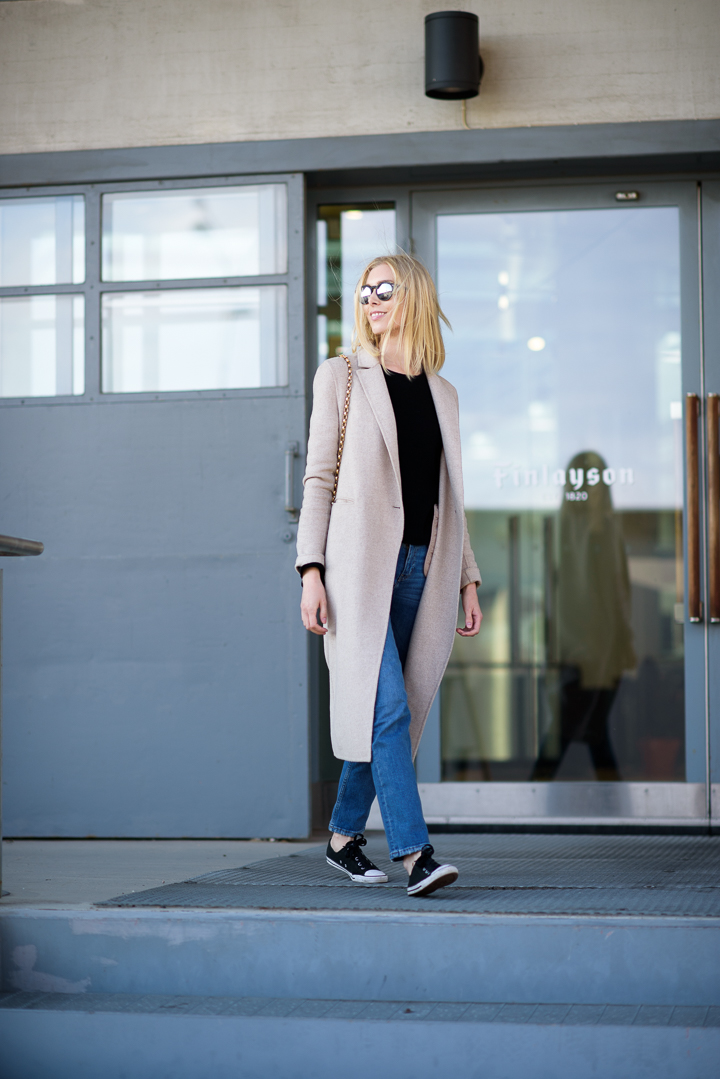 Coat / Zara (similar here*)
Knit / Andiata*
Jeans / Mango
Shoes / Converse (similar here*)
Bag / Chanel
Sunnies / Montana
*Commercial links/Gifted.