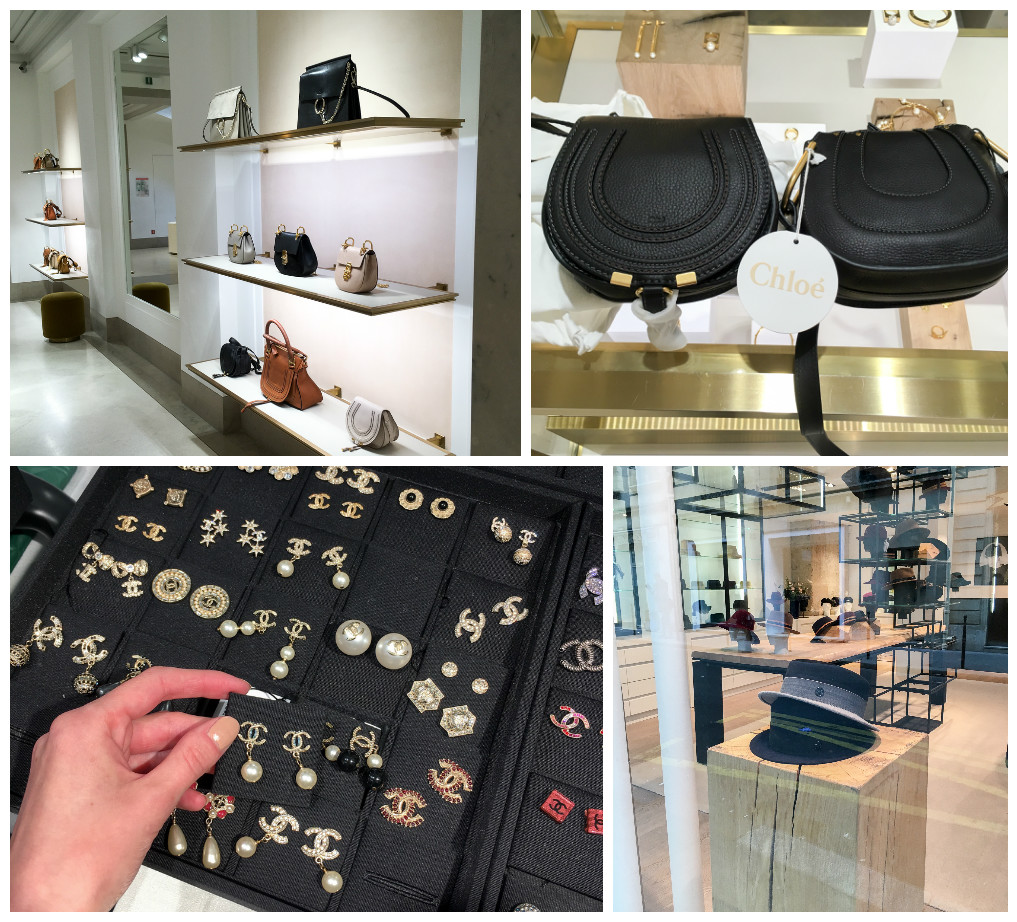 Sanoin eilen palaavani illemmalla Pariisi-postauksen kera, mutta sitten kävikin niin, että poikaystäväni kainalo ja lasi viiniä vei voiton koneella naputtamisen sijaan. Uskon ja toivon, että moni teistäkin oli jossain ihan muualla perjantai iltana, kuin koneen ääressä. Palataan kuitenkin nyt vielä hetkeksi Pariisin tunnelmiin näiden puhelinkuvien kautta. Hyvää viikonloppua kaikille ja huomiseen.
1. Chloén myymälässä ihastelemassa heidän asusteitaan. // 2. Mini Marcie oli jo selkeä voittaja tässä vaiheessa. // 3. Kävin viemässä Chanelille laukkuni huoltoon ja samalla katsoin, jos valikoimassa olisi ollut mustia korviksia. Mieluisia ei kuitenkaan löytynyt. // 4. Maison Michel-myymälään on aina pakko kurkata sisään. Täydellisiä hattuja ja myymälä sijaitsee kätevästi Chanelin myymälää vastapäätä Rue Cambonilla.
I was supposed to post about my day in Paris last night, but a glass of wine and my boyfriend sounded better, than typing my computer on a Friday night, so I decided to leave it for today. I'm pretty sure (or at least hope) than most of you weren't on your computers yesterday evening anyways, so it's better this way. But let's get to it, so this is how my day in Paris looked like through my iPhone. Enjoy your weekend everyone!

1. Visiting the Chloé store on Saint Honoré. Their bag and accessories selection is amazing. // 2. The Mini Marcie was a clear winner and it just felt like my bag from the very start. // 3. I took my vintage Chanel for repair and at the same time looked at some earrings. I was looking for something in black, but didn't quite find anything I loved. // 4. I just love Maison Michel's hats and their store is beautiful.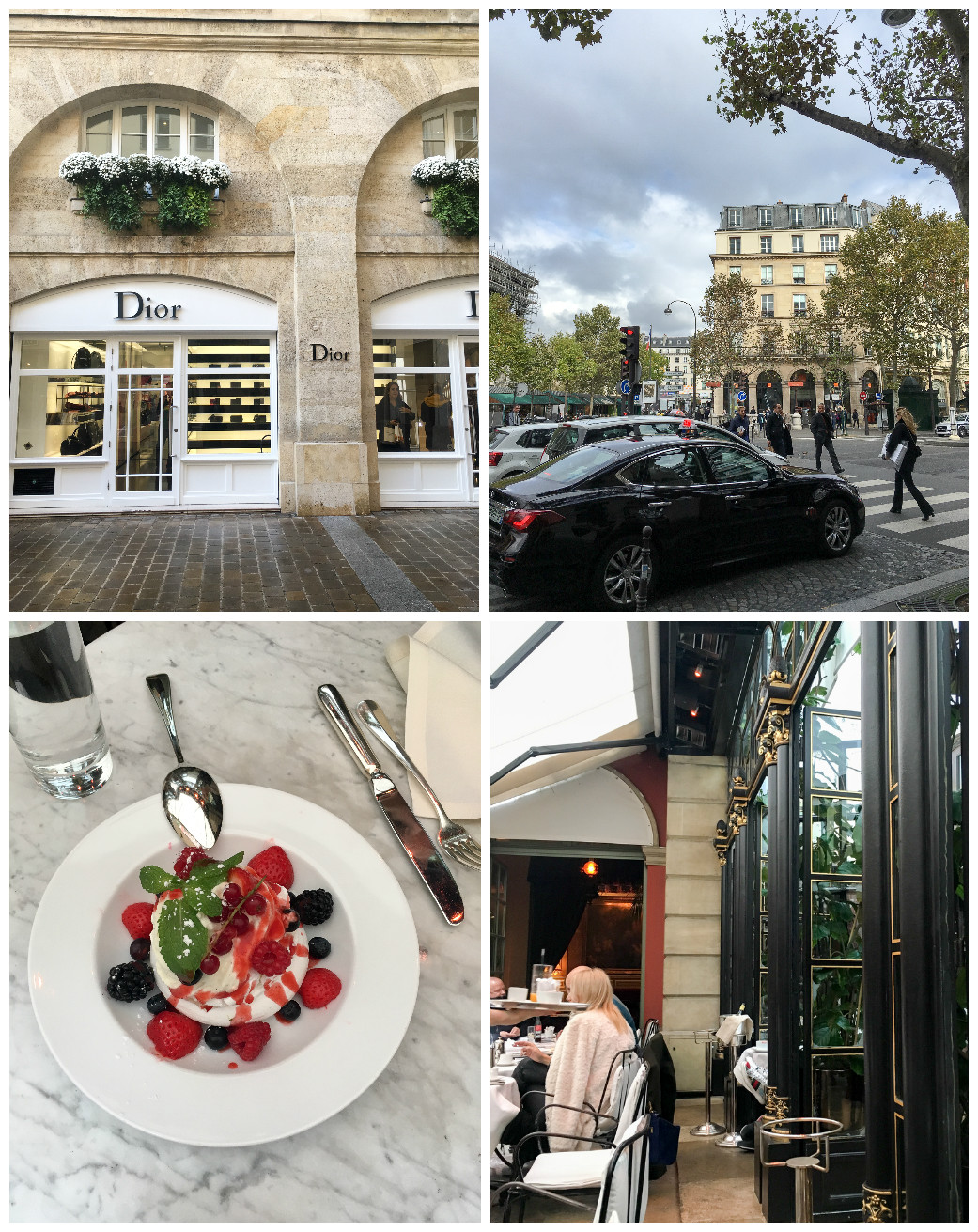 5. Kävin lounastamassa ihanan Millan kanssa La Villagessa ja samalla ihasteltiin Diorin kaunista julkisivua. // 6. Ilma oli epävakainen ja vaikka muutaman kerran satoi rankastikin, niin silti vältyin pahimmalta kastumiselta. // 7. Treffit upean Matildan kanssa ja päädyimme puolittamaan tämän herkullisen pavlova-annoksen. // 8. Paikaksi valikoitui Hotel Costes (yllätys, yllätys).
5. I had lunch with the gorgeous Milla in La Village and of course we had to admire the store front of Dior (something I do everytime I'm in Paris). // 6. The weather was not on my side, but despite the rain showers I managed not to get soaked. Thank god for shops, where you can hide from the rain, heh. // 7. I had dessert with beautiful Matilda and we shared the Pavlova. Yummy!  / 8. Guess where we went? Yes, Hotel Costes (surprise, surprise). It's just so conveniently located that I almost accidentally always find myself there when in Paris.
Save
Save
Save
Save
Save
Save
Save