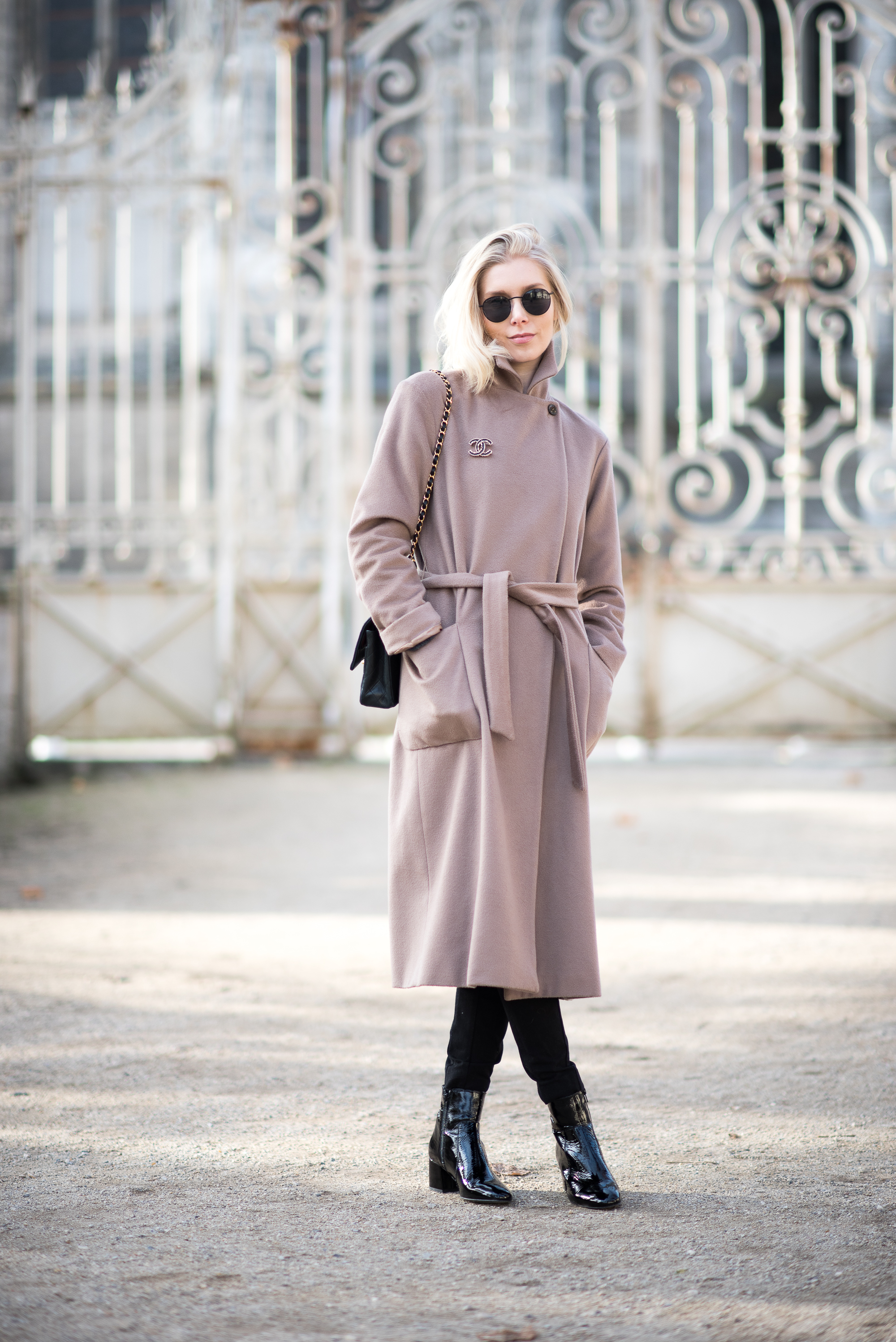 Täällä on kiireinen viikko takana ja kun vielä muutaman päivän jaksaisi pusertaa, niin sitten joulun voi ottaa ihan rennosti. Tuntuu aina, että nämä kaksi viimeistä viikkoa menevät niin vauhdilla, että hyvä kun muistaa, että aatto on tosiaan jo muutaman päivän päästä. Tällä viikolla pitää vielä tehdä muutamia lahjahankintoja ja loppuviikosta hakea tilattuja ruokia. Sitten kaikki onkin valmista ja aatosta eteenpäin ne muutamat päivät voi vain olla ja nauttia. Ihanaa! Meillä on suunnitelmissa syödä hyvin, saunoa ja vain rentoutua kotona….parasta vapaapäivien ajanviettoa.
Huomiseksi olen suunnitellut tekeväni postauksen Chanelistani ja sen hihnan korjauksesta. Tästä lisää siis huomenna, eli pysykää kuulolla jos aihe kiinnostaa. Hyvää alkanutta viikkoa kaikille ja tsempit sinne joulukiireiden keskelle!
I've had busy days and just a few more and then I can take it easy and enjoy Christmas. I always feel that these two weeks before Christmas Eve go by so fast. It's crazy to think that we are almost at the end of year 2016. This week I still need to sort some gifts and finish some work things. After that I'm just going to enjoy the company of my loved ones, eat well, sleep and relax. What are your plans for Christmas?
For tomorrow I'm planning to write a bit about this Chanel bag and how the repair of the strap went, so if you're interested stay tuned. Have a great start to this new week and enjoy the last days before Christmas (and don't stress too much)!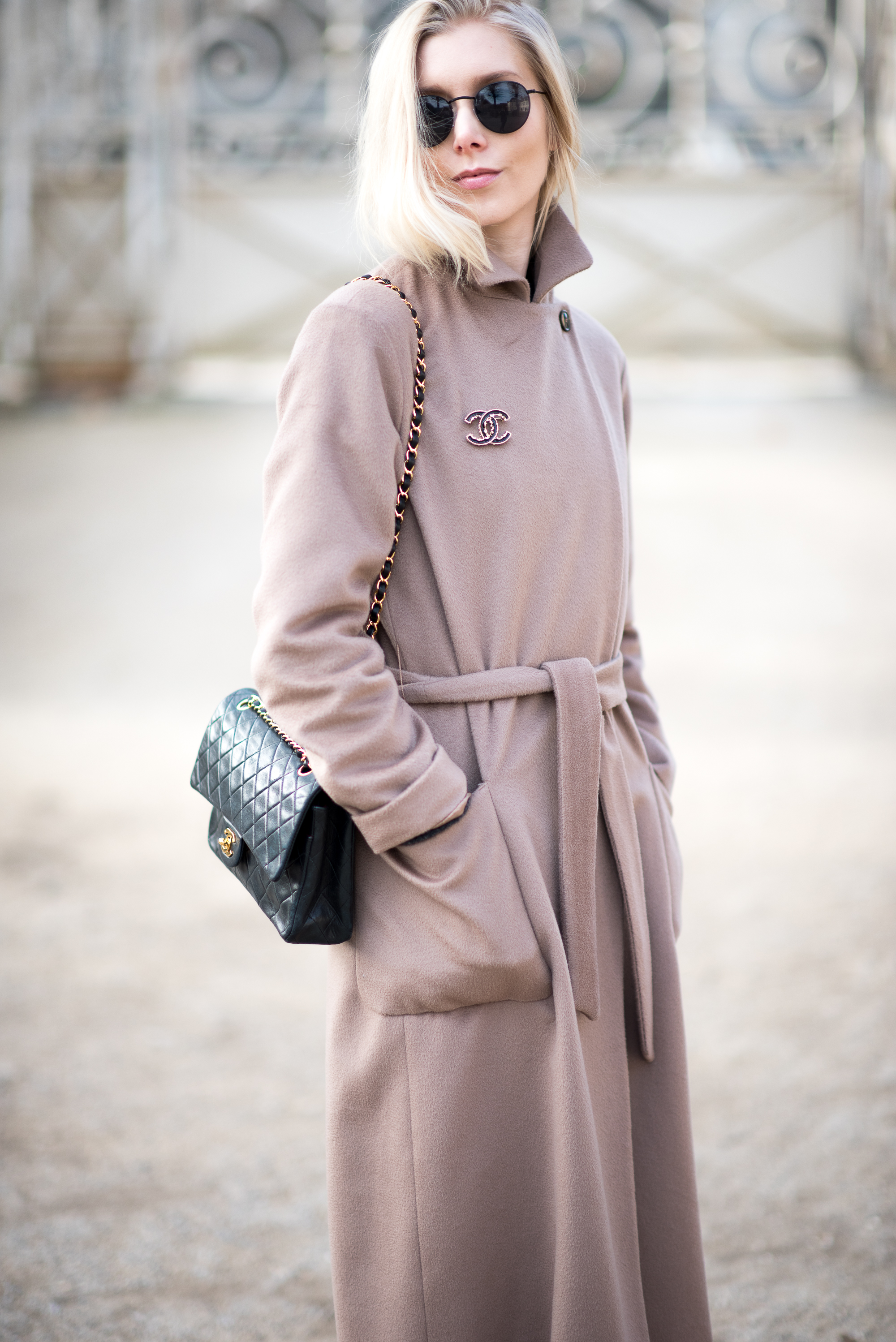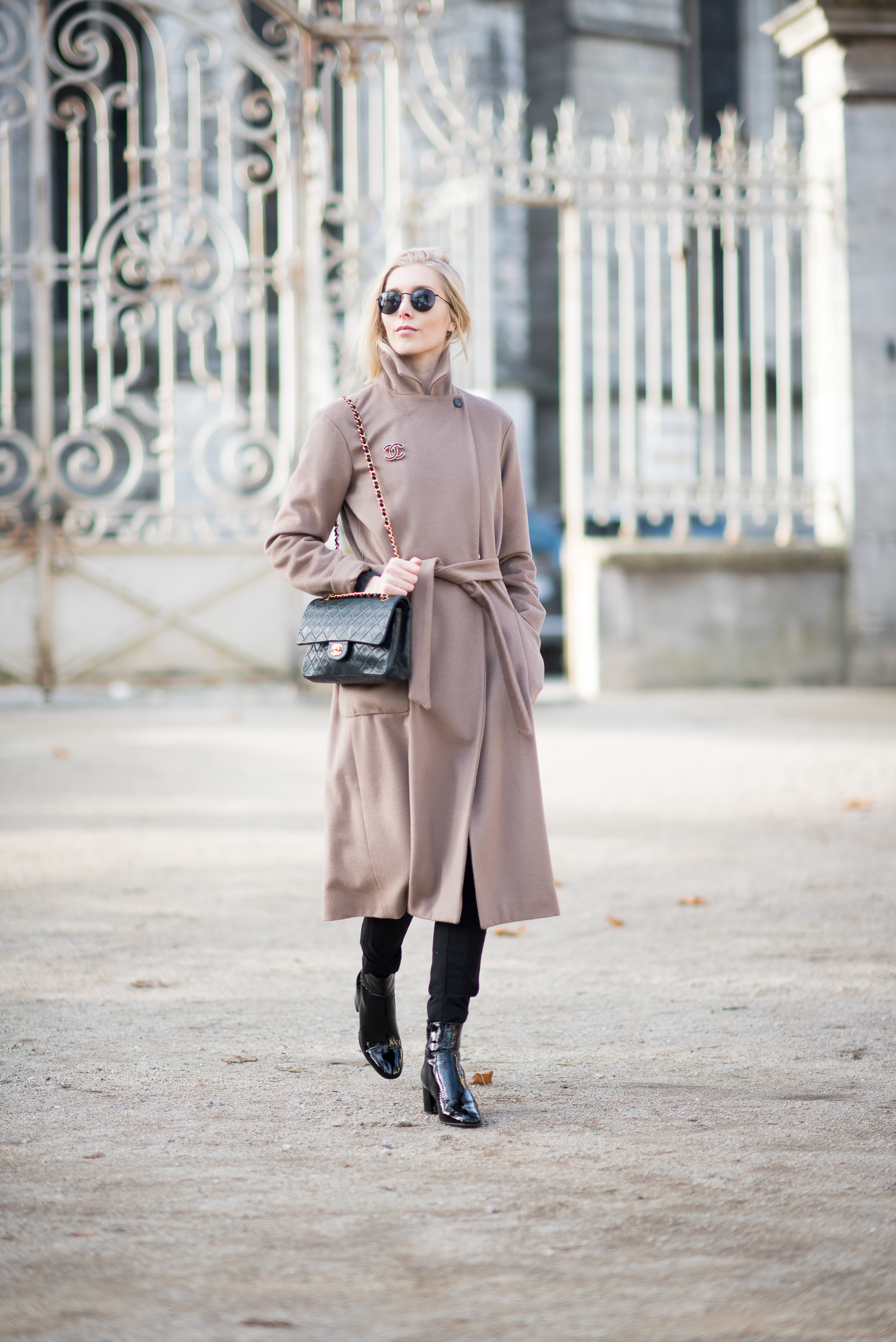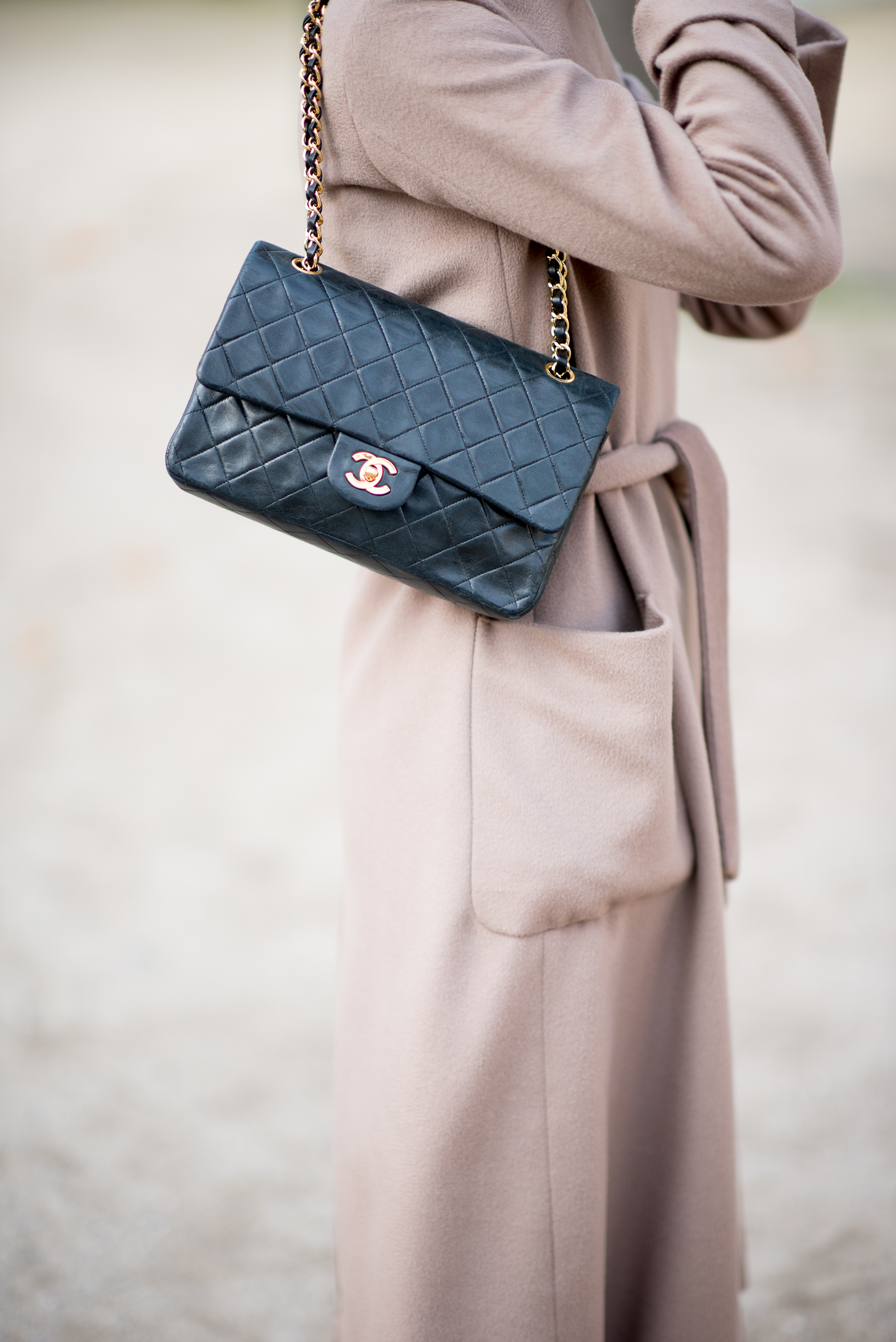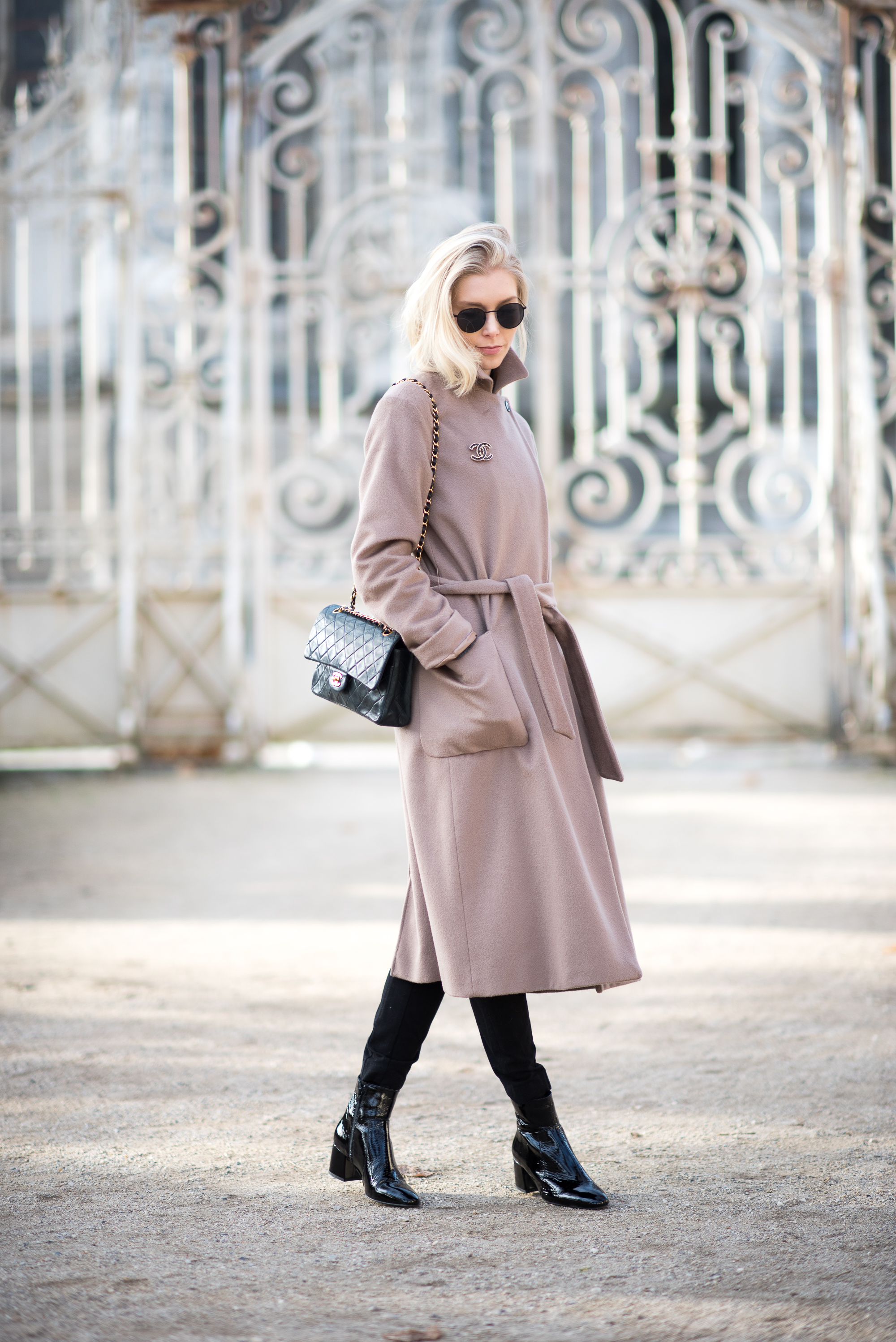 Pics: Thomas D.
Coat / Max Mara Weekend (similar here*, here*)
Pants / Zara (similar here*)
Boots / Urban Outfitters (similar here*)
Bag & Brooch / Chanel
*Commercial links.
Save
Save
Save
Save
Save
Save
Save
Save
Save
Save
Save
Save
Save
Save