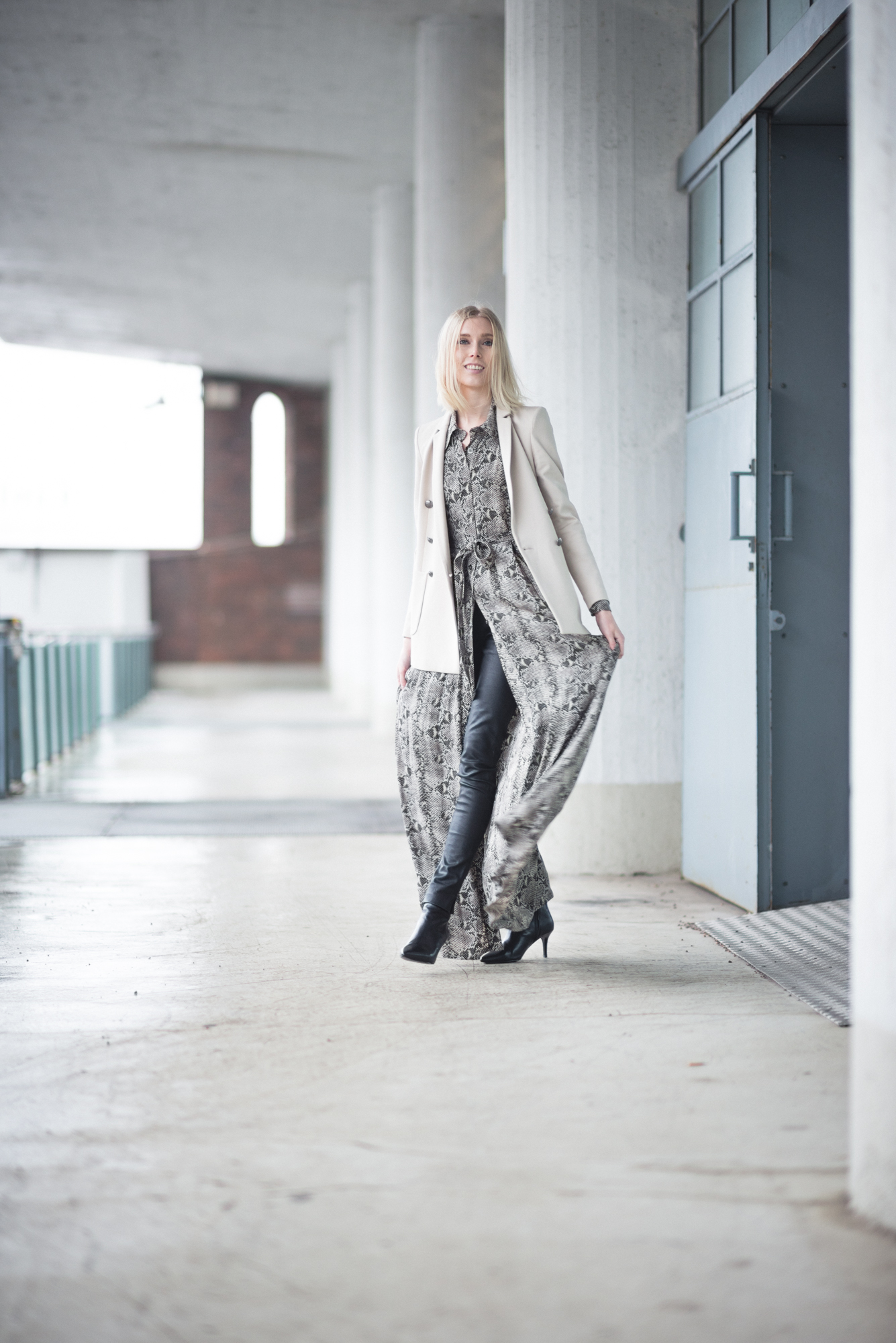 Esittelen tällä viikolla kolme asua, jotka ovat kaikki koottu Andiatan kevätmalliston vaatteista. Aloitetaan tällä hieman rajummalla lookilla, jota moni ei ehkä heti kuvittelisi oman tyyliseksi. Pakko myöntää, että hetken mietin, että onko tämä Malayn käärmekuosi oma juttuni ollenkaan, mutta sitten kun silmä alkoi tottua, niin printtihän tuntui itse asiassa hyvinkin hillityltä.Värimaailma on sen verran neutraali, että tämä menee vielä siellä oman mukavuusalueeni sisällä. Näin talvella mekkoa voi jo hyvin käyttää, kun alle pukee sukkahousut tai tässä tapauksessa nahkahousut. Bleiseri rauhoittaa kuosia juuri sopivasti ja tuo siihen ripauksen arkisuutta. Nahkatakki olisi myös täydellinen pari tälle mekolle sitten kesällä, kun voi liihotella Helsingin kaduilla paljain säärin.
Nämä kaikki kolme lookia on kuvattu samassa lokaatiossa, kiitos kovan vesisateen ja rajun tuulen. Tämä oli ainoa paikka, johon sade ei päässyt suoraan, joten näitä kevyempiä asuja pystyi kuvaamaan ilman, että rapa olisi roiskunut. Päivätöiden takia ainoa valoisa aika kuvata on viikonloppuisin ja jos juuri niille kahdelle päivälle osuu huono ilma, niin rimaa on laskettava ja vaikka sitten kuvata kaikki asut samassa paikassa. Tällä viikolla kannattaa siis keskittyä vain asuihin!  Hyvää alkanutta viikkoa!
P.S. Andiata on avannut uudet verkkosivut ja perjantaihin asti kaikista tilauksista saa 20% alennusta koodilla andiata20!
This week I'll be sharing three looks, which are all from Andiata's Spring collection. Let's start with this edgier look, which many of you might find surprising. I have to admit that it took me a moment to warm up to this Malay snake print dress, but when I did, I was in love. The colors are still very neutral, so the print is sophisticated enough. During winter you can wear it with tights or leather pants (like me here) and during summer with bare legs. Oh, I can't wait for those dry summer streets!
I'm going to warn you already now, that all these upcoming looks are shot in this same location. This was the only place where we could take pictures and not get soaked. The weather this weekend was horrendous – rain and icy wind. I hope you can imagine how these outfits will look like on dry Spring streets!
P.S. Andiata has opened their new website and until Friday you get -20% off your order (code: andiata20)!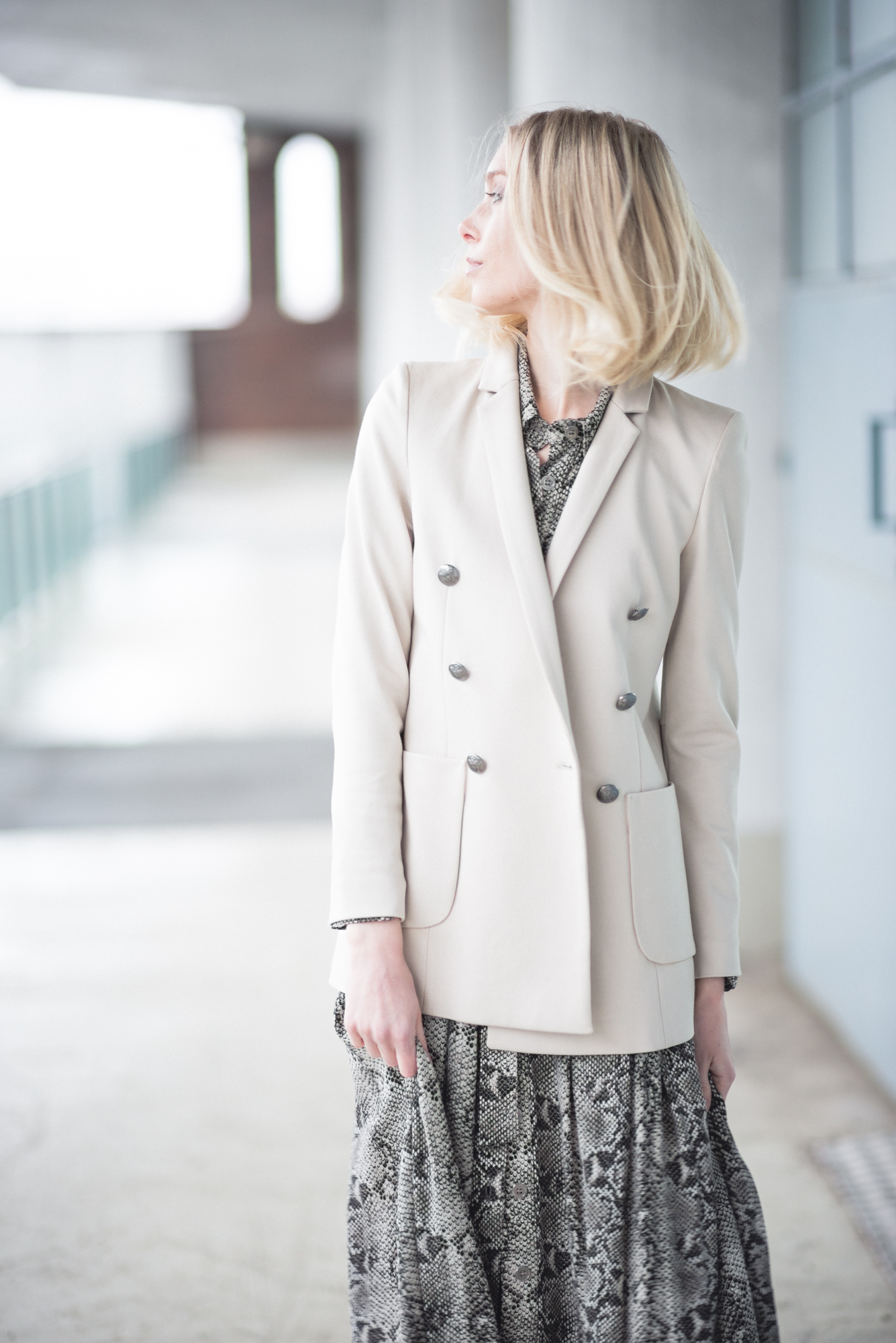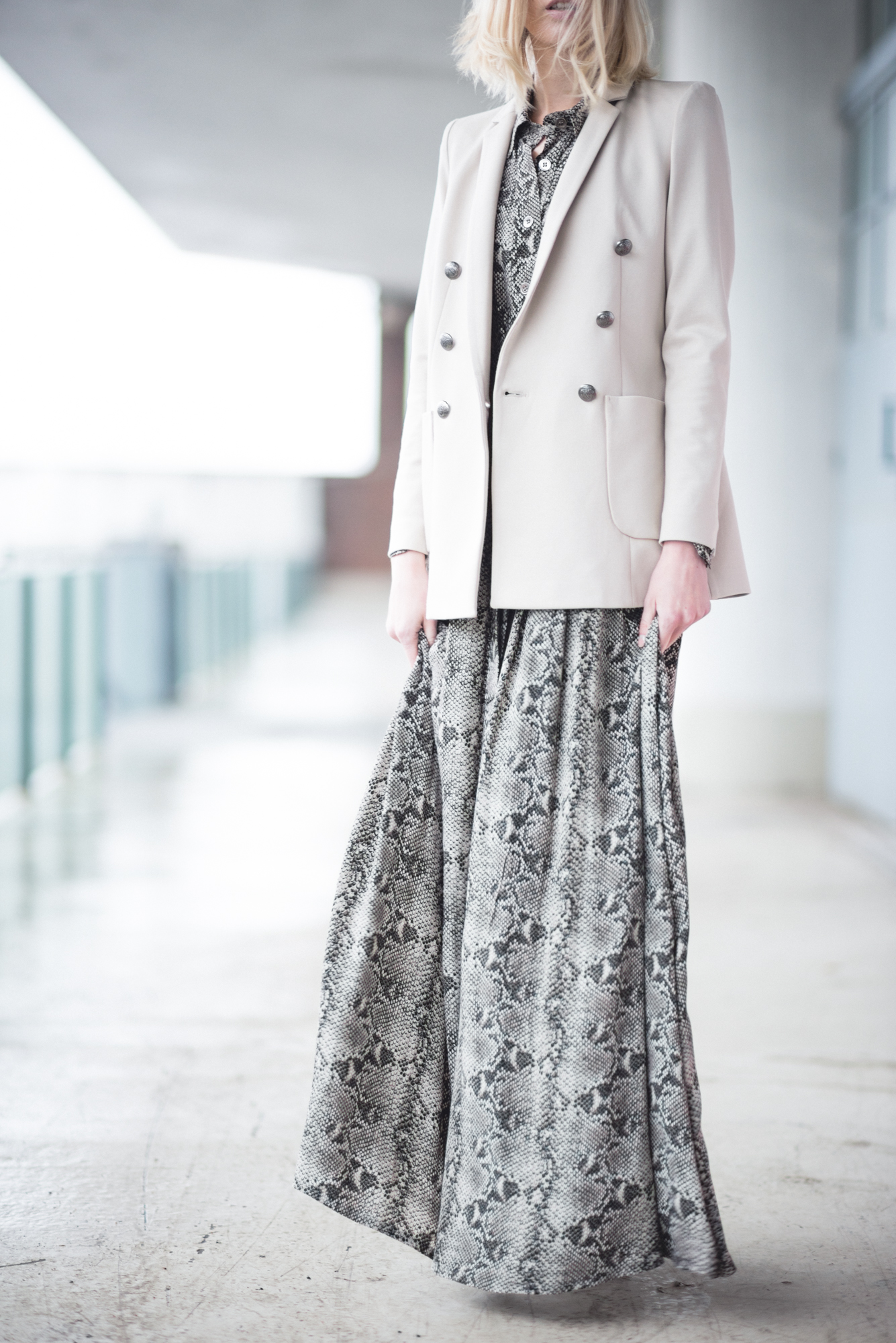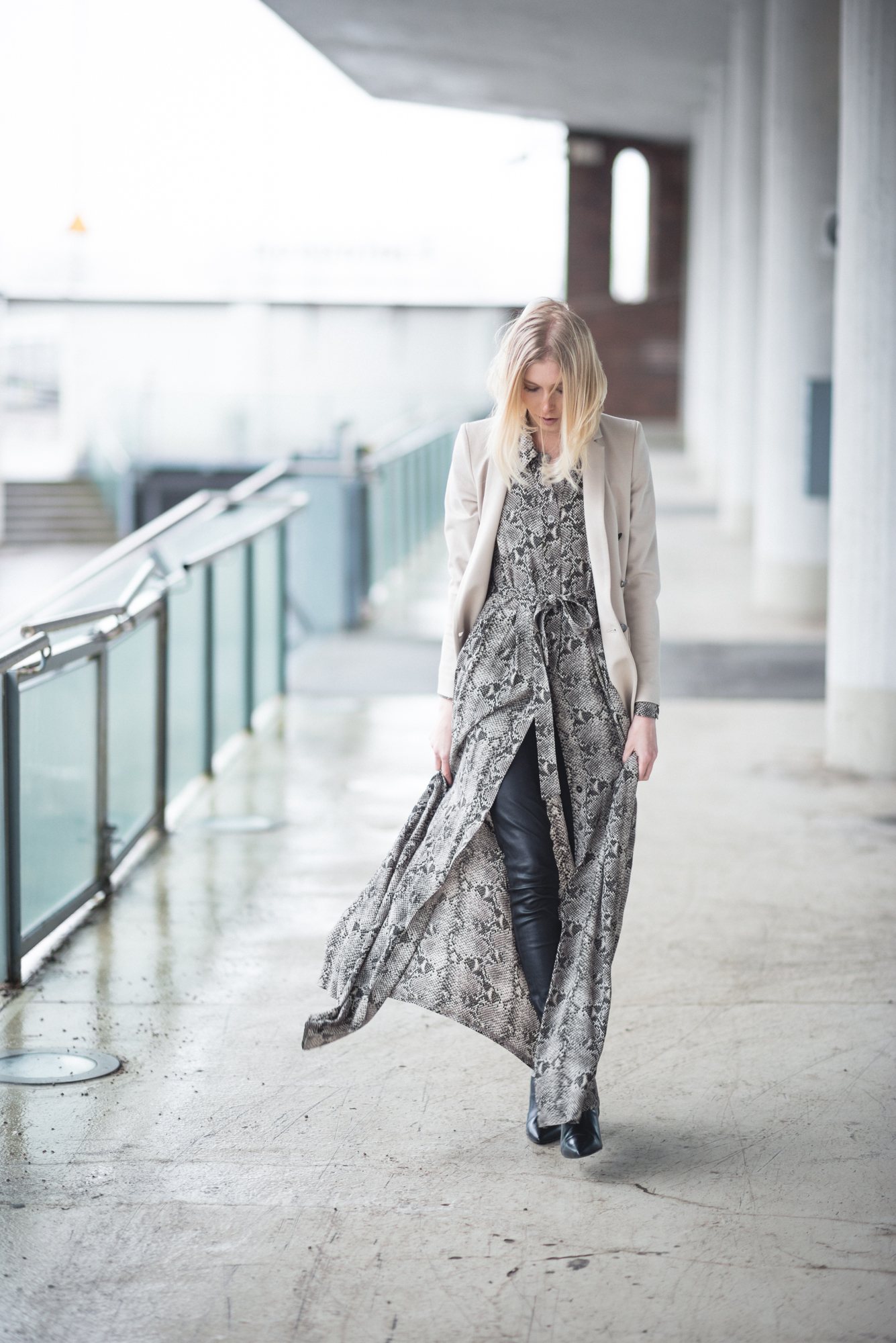 Photos/Thomas D.
Dress / Andiata
Leather pants / Andiata
Blazer / Andiata
*Postaus on toteutettu yhteistyössä Andiatan kanssa.
Save
Save
Save
Save
Save
Save
Save
Save
Save
Save
Save
Save
Save