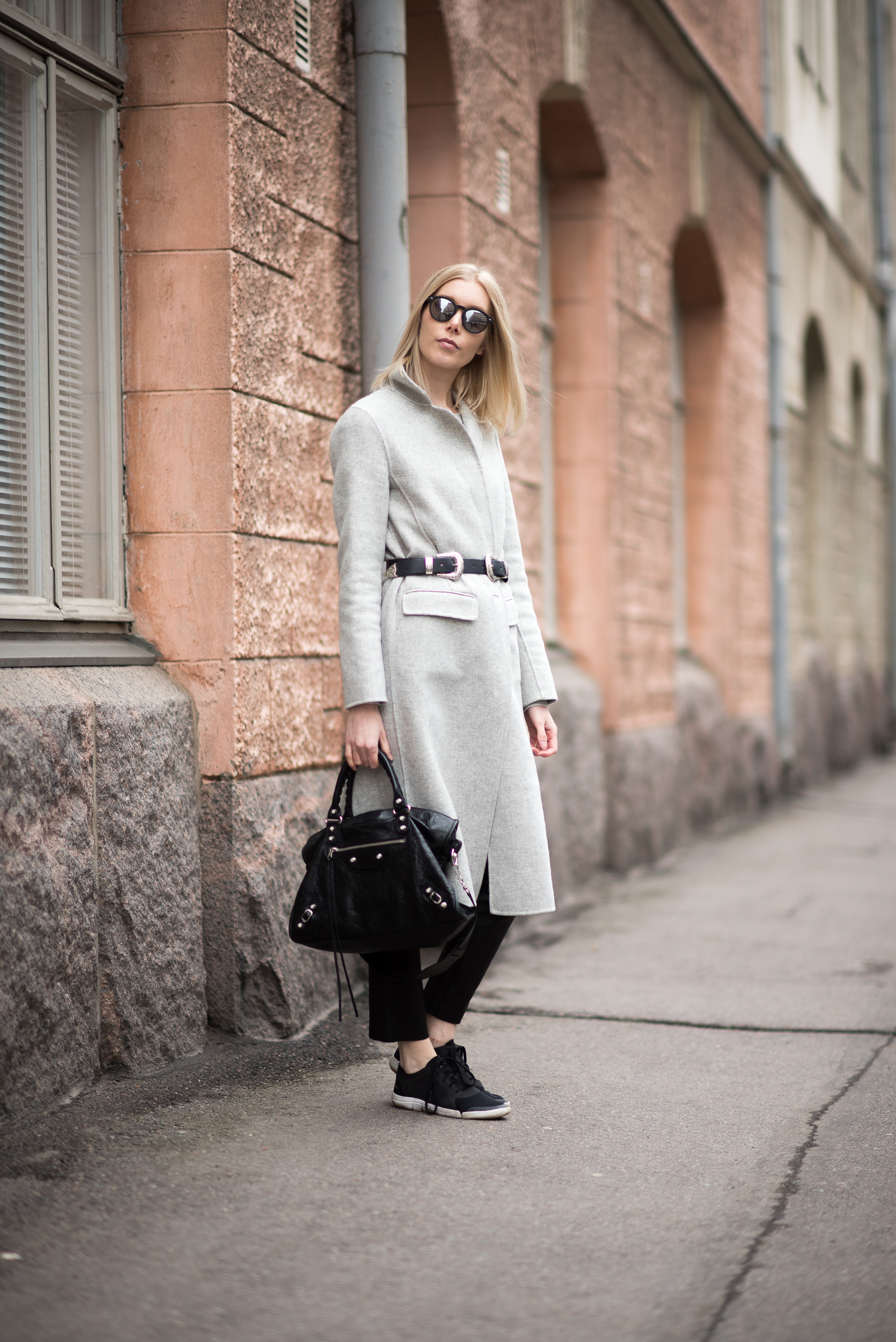 Olen etsinyt jo pidempään näyttävää vyötä, jolla voisi kuroa takkeja kiinni ja kun bongasin tämän Asoksen version Alexalta, niin etsintä tuli päätökseensä! Vyöllä saa kivasti ilmettä asuihin ja tällaiset kookkaammat ovat todellisia katseenkääntäjiä. Kiva lisä yksinkertaiseen asuun!
Tämä viikko on mennyt ihan hujauksessa ja tänään töiden jälkeen alkaakin jo pääsiäislomani. Ihanaa! Viime viikko meni sairastellessa ja tämä lyhyt viikko on sitten mennyt töitä kiriessä. Nyt on onneksi hommat hyvällä mallilla, joten voi hyvin mielin lähteä lomanviettoon. Lähdemme tosiaan Pärnuun ystäviemme luokse ja yhden yön vietämme Tallinnassa. Kiva päästä vaihtamaan maisemaa, sillä reissussa pääsee aina irti arjesta ja nollaamaan pään. Olen muutenkin kaivannut ihanaa ystävääni ja hänen perhettään (kaksivuotias kummityttöni on mitä suloisin tapaus), joten yhteinen aika on kaikki mitä matkalta odotamme. Tänään siis pakkaushommiin ja huomenna matkaan!
I've been looking for a bigger belt for a while now and when I saw this Asos version on Alexa, I knew my search had come to an end. I love how you can change the look of an outfit by one statement accessory and this belt is a real eye catcher! It makes a simple outfit look a bit more interesting.
This week has fast forwarded and tomorrow I already start my Easter vacation. Since I was sick last week, this week I've been getting back on track with work and now that everything is in order, it feels good to have a proper break. We are going to Estonia to visit our friends, so our first stop is Pärnu and then we stay one night in Tallinn. It's going to be good to see my friend and her two beautiful girls. My two year old goddaughter is quite the boss lady, so it's going to be good to spend time with her. These little creatures grow up way too fast and since I don't see her that much, this time is super important. So needles to say, I can't wait to get on that ferry and across to Estonia!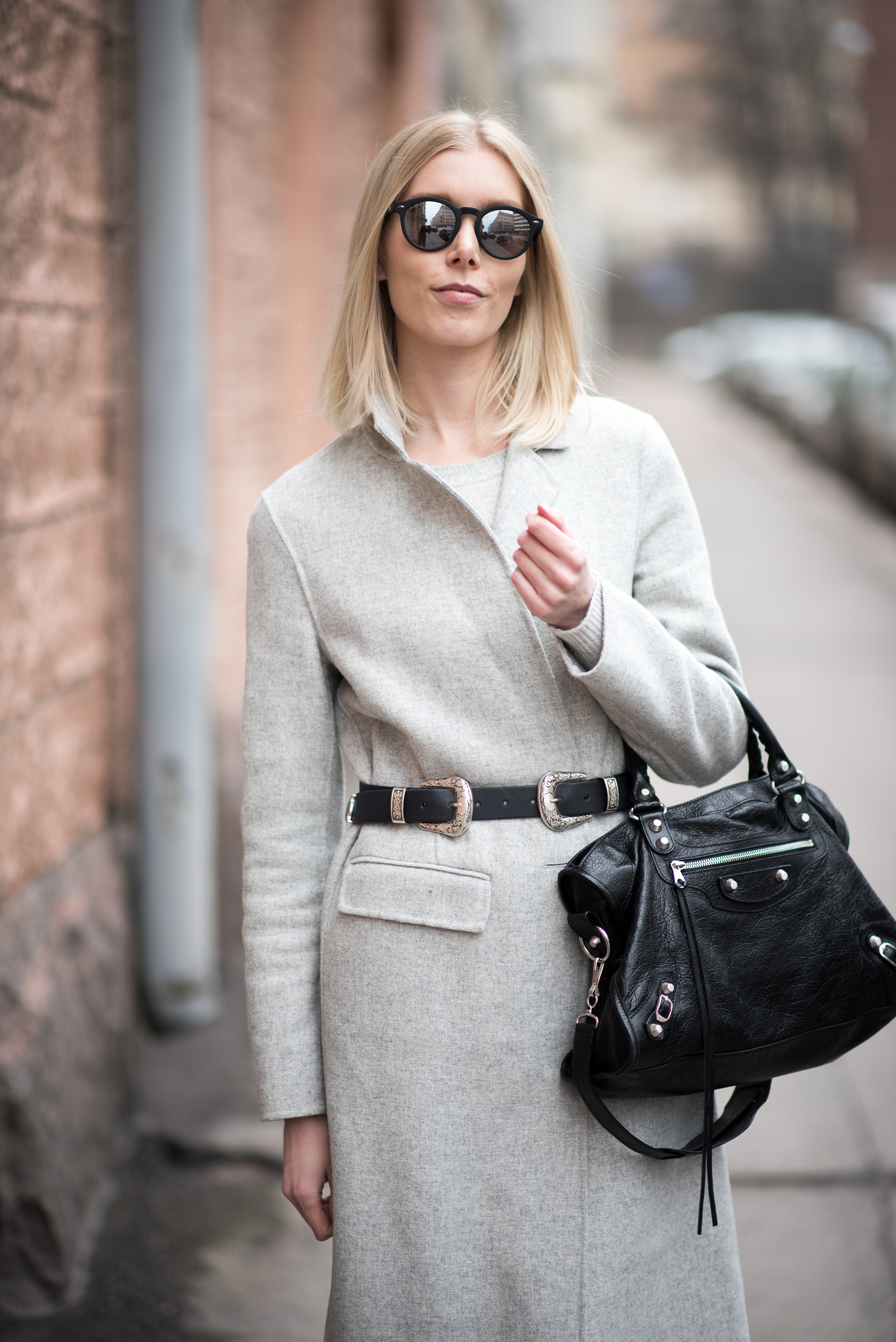 Coat / Zara (similar here*)
Knit / COS* (similar here*)
Belt / Asos (similar here*)
Leather pants / H&M (similar here*)
Sneakers / Adidas by Stella McCartney
*Commercial links/Gifted.
Save
Save
Save
Save
Save
Save
Save
Save
Save
Save
Save