Lähdimme eilen viideltä ajamaan vieraita kentälle ja kuuden maissa pääsimme kotiin. Kun koti-ovi pamahti kiinni olisin voinut saman tien mennä nukkumaan, sen verran väsynyt olin viime viikosta. Väsymystä ei myöskään helpota allerginen reaktio jostain ötökästä. Jalkani ovat niin pahan näköiset, että on pakko käydä huomenna lääkärissä. Jaloissa varmaan yli neljäkymmentä puremaa – ilmeisesti lintukirpun tekosia, sillä vain ihmiset jotka ovat puremille allergisia oireilevat näin pahasti. Saa nähdä jos lääkäri saa tähän enemmän selvyyttä vai onko se syyllinen juuri tuo edellä mainittu. Puremien lisäksi eilen täällä ihmeteltiin Ranskan vaaleja ja onneksi Macron vei voiton. Varmasti moni muukin meidän lisäksi huokaisi helpotuksesta.
Jalassani on muuten nämä Totêmen täydelliset farkut. Voin kyllä liputtaa näiden puolesta, sillä malli on harvinaisen onnistunut. Hyvää alkanutta viikkoa kaikille!
Yesterday we dropped our guests at the airport and got home around six. I could have went straight to bed, as that's how tired I was. One more day off would have been great, but I'll just have to wait for the next weekend! I got these Totême jeans last week and they have such a good fit. I can highly recommend them! Now I just need white sneakers and I'm good to go.
Have a great new week everyone!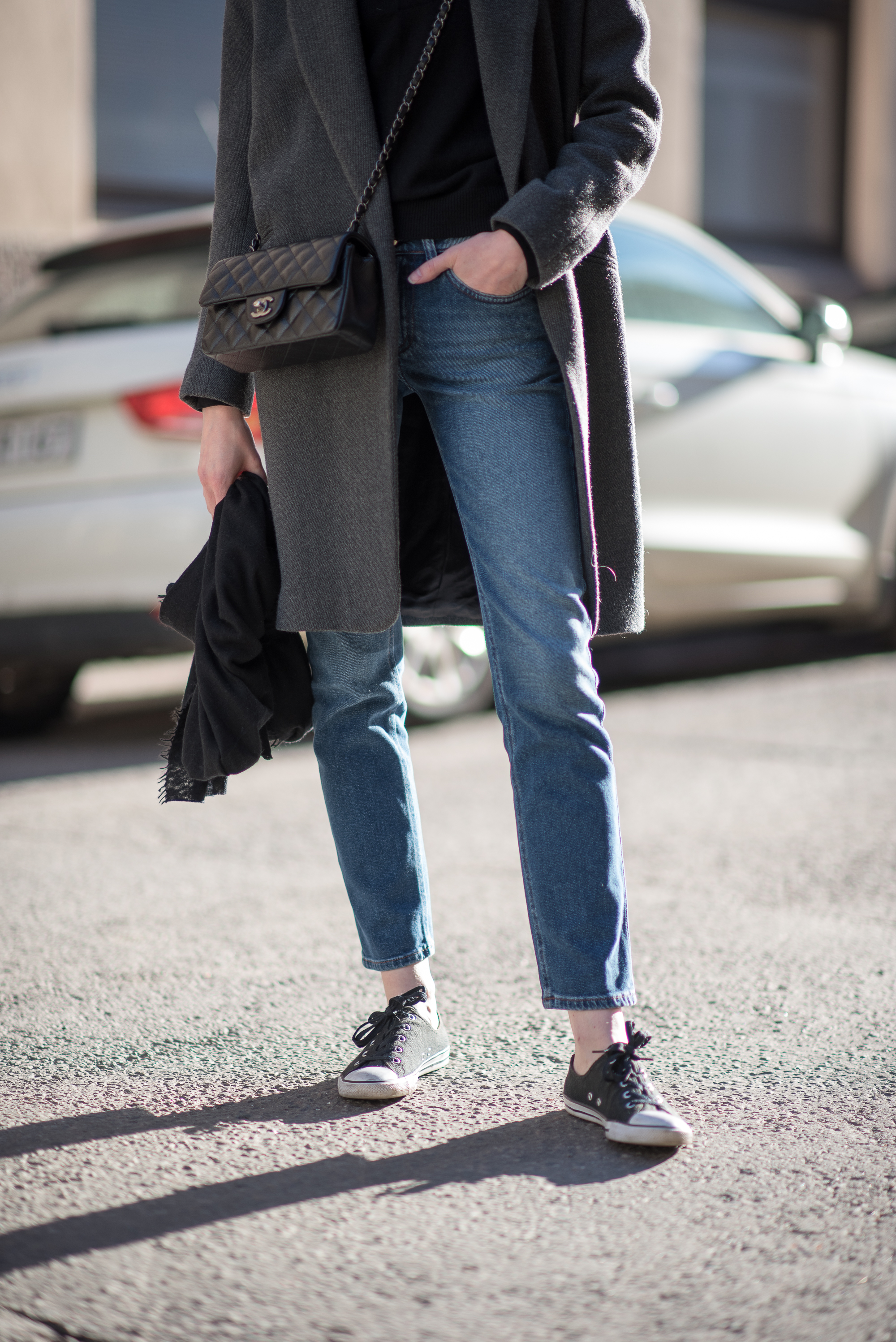 Photos/Thomas D.
Coat / Zara
Knit / Andiata
Jeans / Totême*
Sneakers / Converse
Scarf / Balmuir*
Bag / Chanel
*Commercial link.
Save
Save
Save
Save
Save
Save
Save
Save
Save
Save
Save
Save