Uskomatonta, että juhannus on jo tällä viikolla! Meillä on suunnitelmissa lähteä landelle (kuten varmaan monella muullakin suomalaisella), joten perjantaina töiden jälkeen suuntamme kohti maaseutua. Juhannus on meille ihan normi viikonloppu, mutta reilun kahden viikon kuluttua pääsemme viikoksi "kunnon lomalle" kun suuntaamme Gardalle ja Milanoon. Can't wait! Päivätyötä on nyt takana jo melkein 6kk (mihin tämä aika oikein juoksee?), joten viikon loma tulee ihan tarpeeseen. Huomenna kerron muuten vähän tarkemmin työkuvioistani, joten pysykää kuulolla, jos tämä aihe kiinnostaa!
Yksi viime kesän käytetyimmistä vaatteistani oli tämä pellavableiseri. Se on niin skarppi, mutta kuitenkin täydellisen rento näihin kesäpäiviin. Huomasin muuten, että tätä on vielä saatavilla Mangon Outletista erittäin hyvään hintaan, joten kannattaa laittaa tilaukseen, jos ihastuitte tähän!
Hyvää alkanutta viikkoa kaikille!
I can't believe midsummer is almost here. We are planning to go to our summerhouse (most Finns spend midsummer at the countryside), so on Friday that's where were are headed. Midsummer for us is bascially a normal weekend, but in two weeks we start our holidays, which we are spending in Lake Garda and Milan. Can't wait!
Have a great new week everyone!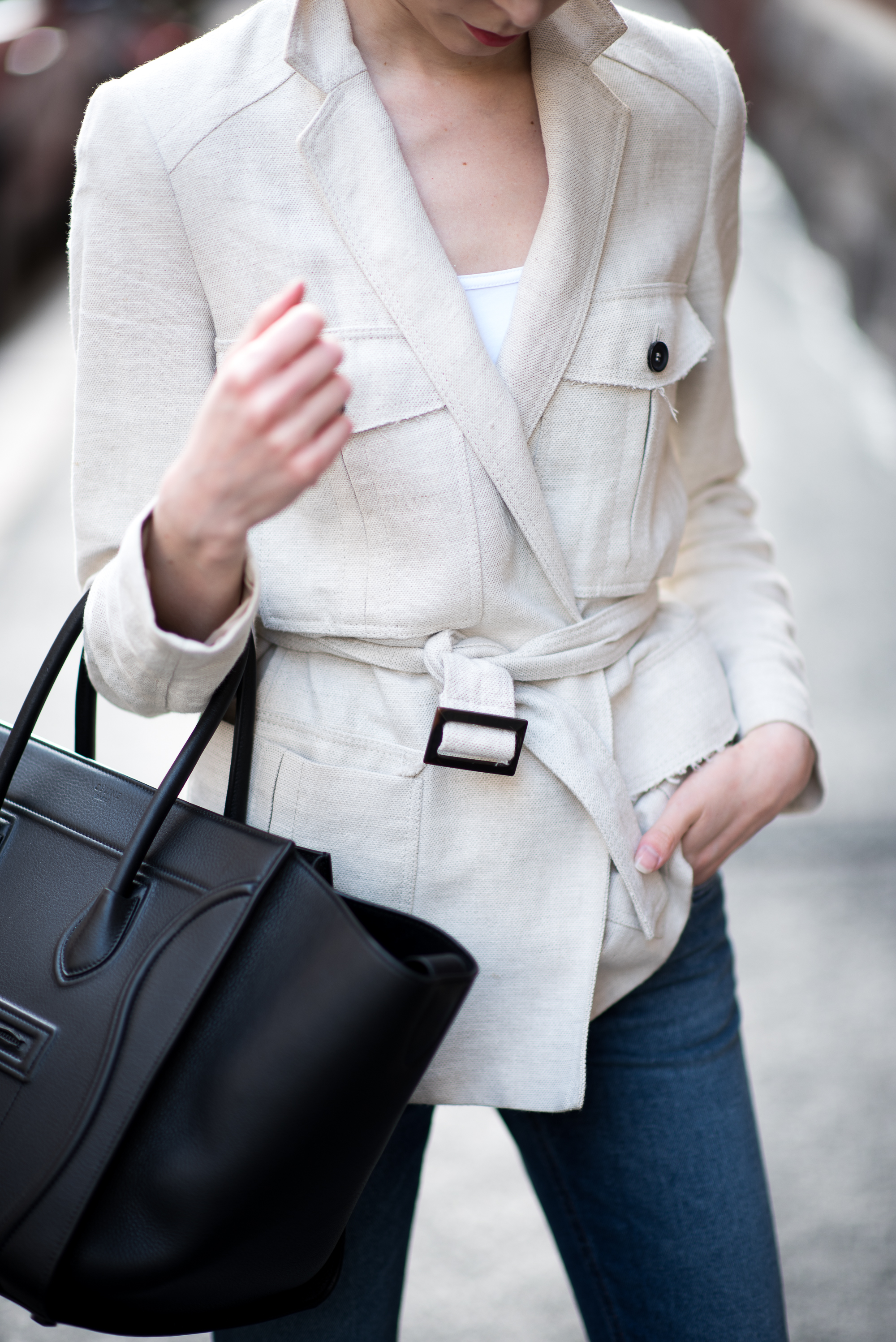 Photos/ Thomas D.
Blazer / Mango (similar here*)
Jeans / Totême*
Sneakers / Geox*
Bag / Céline
*Commercial links.
Save
Save
Save
Save
Save
Save
Save
Save
Save
Save
Save
Save
Save
Save
Save
Save
Save
Save
Save
Save
Save
Save
Save
Save
Save
Save
Save