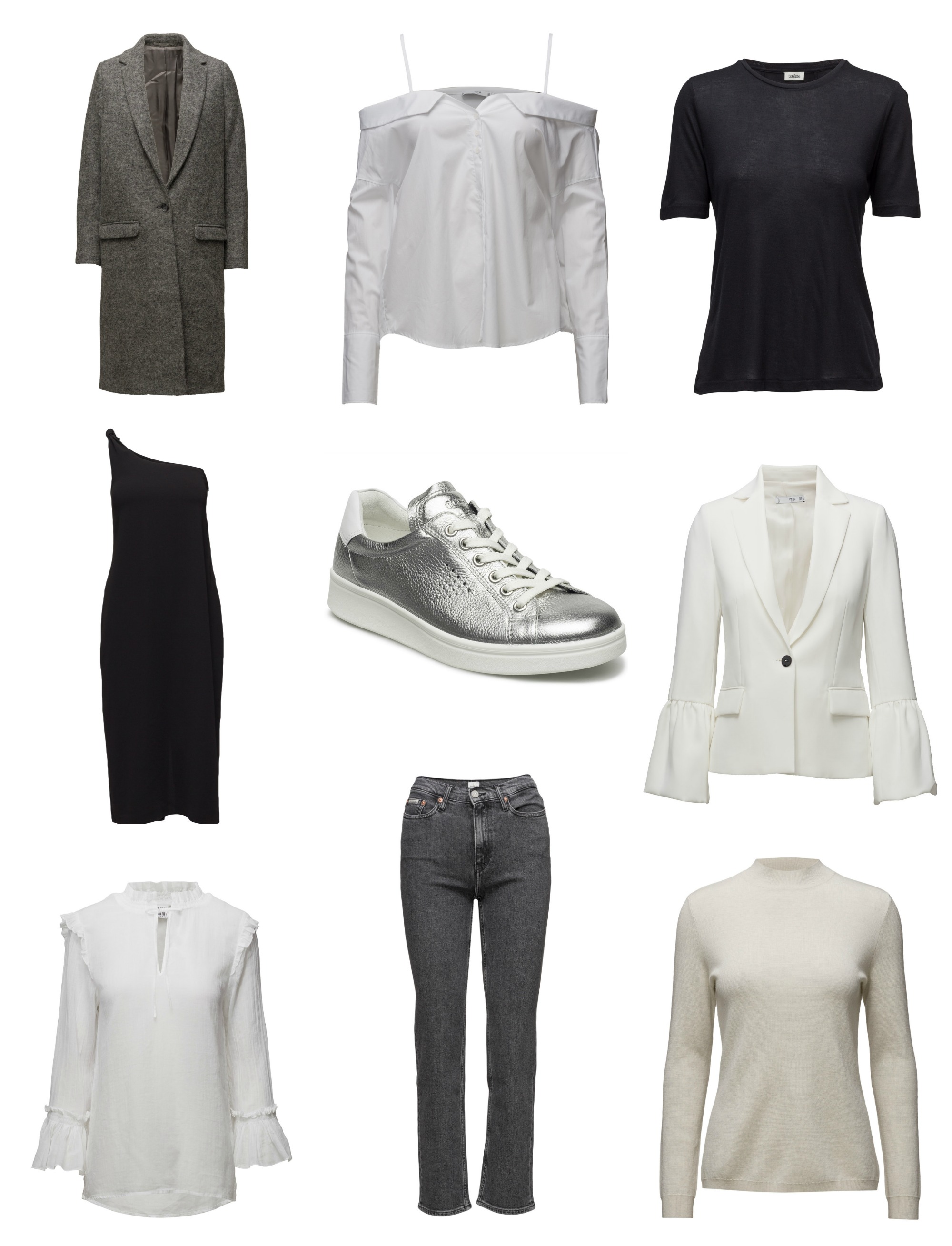 Coat / Samsoe & Samsoe   Shirt / Mango   T-shirt / Totême
Dress / Totême   Sneakers / Ecco   Blazer / Mango
Shirt / Saint Tropez   Jeans / Calvin Klein   Knit / Tiger of Sweden
Eilen oli mitä täydellisin kesäpäivä! Heräsin kylläkin vasta klo.13 (tuli nukuttua sellaiset 13h!) ja saimme itsemme liikkeelle pari tuntia sen jälkeen, mutta siitä yöhön asti olimme kyllä menossa koko päivän. Myöhäinen lounas The Cockin terassilla, siitä Allas Sea Poolille, illallinen Ensossa ja siitä vielä juhlimaan Löylyyn. Suomen kesäillat on kyllä maailman parhaita. Kun Löylyn terassilla katseli merelle niin ei voinut taas kun ihmetellä sitä kauneutta. Helsinki ja kesä – siinä on aika lyömätön yhdistelmä! Pakko muuten vielä kertoa (kun olen täälläkin hehkuttanut ravintola Ensoa useasti), että tämä eilinen käynti oli pettymys verrattuna aikaisempiin kertoihin. Pizza oli aikaisemmin aivan tajuttoman hyvää, mutta tällä kertaa saimme eteemme todella huonon version. Annoimme tästä palautetta ja kuulemma uusi kokki oli vasta kolmatta päivää duunissa. Toivotaan siis, että homma alkaa pelittämään, koska sieltä sai aikaisemmin tosiaan aivan huippu hyvää ruokaa!
Mutta nyt sunnuntain viettoon – nautitaan!
Yesterday was the most perfect day in Helsinki. This city is pure magic when the weather is good and it's summer! We spent almost all day outdoors and the day ended partying in Löyly, which is a beautiful restaurant with a huge terrace on the seaside. Definitely worth seeing when you're in town!
Have a relaxing Sunday!
*Commercial links/Mainoslinkkejä.
Save
Save
Save
Save