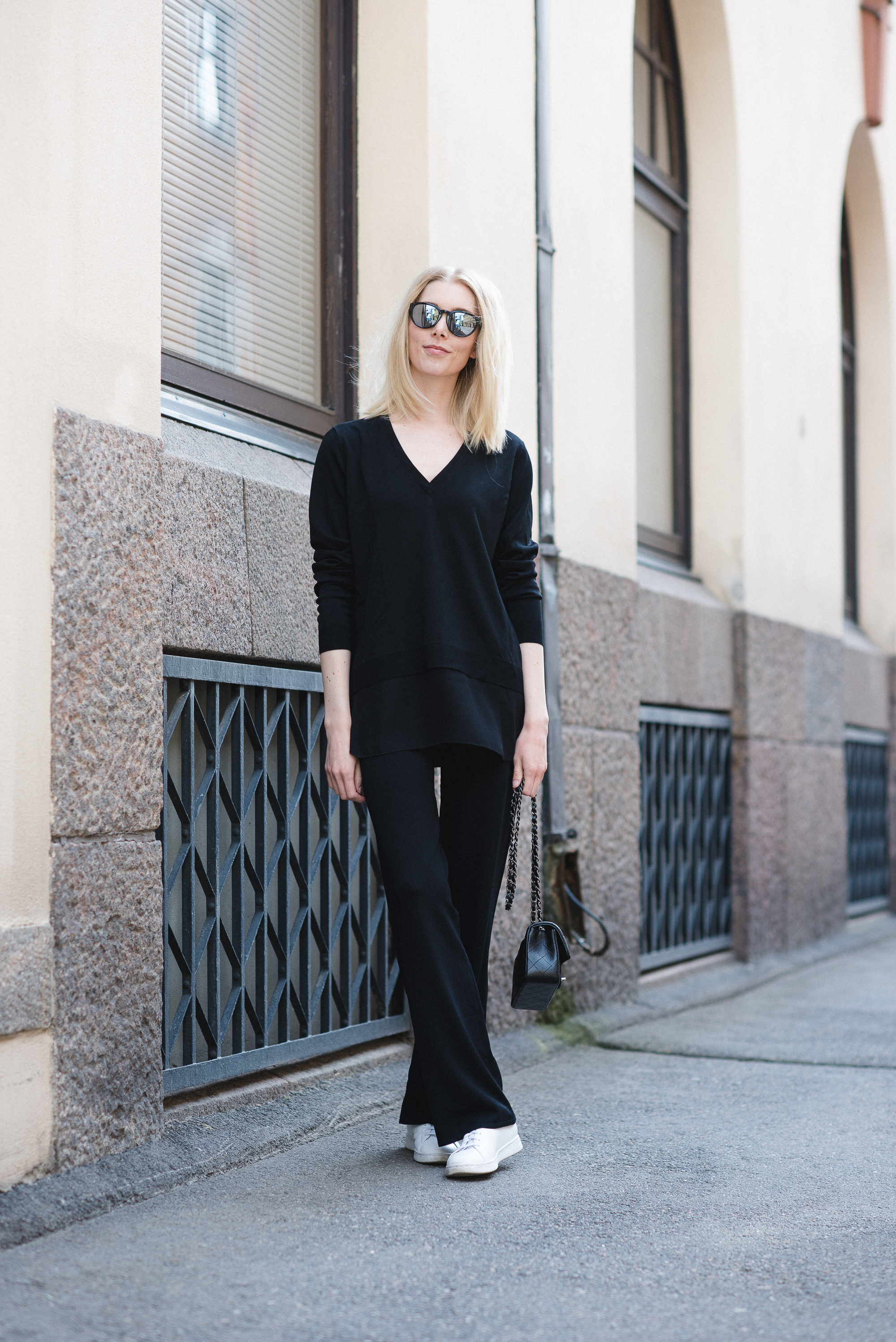 Lentomme lähti sunnuntai aamuna klo.6.30, joten lähdimme kentälle jo viideltä. Olen erittäin aamu-uninen, joten päätin pelata varman päälle ja pukeuduin asuun jossa olisi mukava matkustaa ja nukkua koneessa. Andiatan oloasut ovat ihania ja tämä uusin setti on niin omannäköiseni. Jalkaan vielä mukavat tennarit ja viikonloppulaukun lisäksi crossbody-laukku johon saan passin ja lompakon, niin matkustusasuni on valmis. Nämä täydelliset kesäpokat löysin Tukholmasta 15€:lla ja olin etsinyt vastaavia rikkimenneiden tilalle, joten nämä olivat kyllä loistava löytö!
Täydelliset tänne Gardalle, jossa lämpöä riittää. Terveisiä siis Italiasta!
Our flight to Italy left super early on Sunday morning, so we had to leave to the airport already at five. I'm a big sleeper, so to make life easier I chose to wear something super comfy that I could sleep in on the plane. Andiata makes beautiful lounge wear and this new black set is so my taste. All I needed were these sneakers and a cross-body for my passport, phone and wallet and I was ready to go.
Now we are already at lake Garda and it's a stunning place! Definitely worth the early wake-up. So ecxited for this holiday with my love!
Knit / Andiata*
Pants / Andiata*
Sneakers / Geox
Sunnies / & Other Stories
Bag / Chanel
*Gifted.