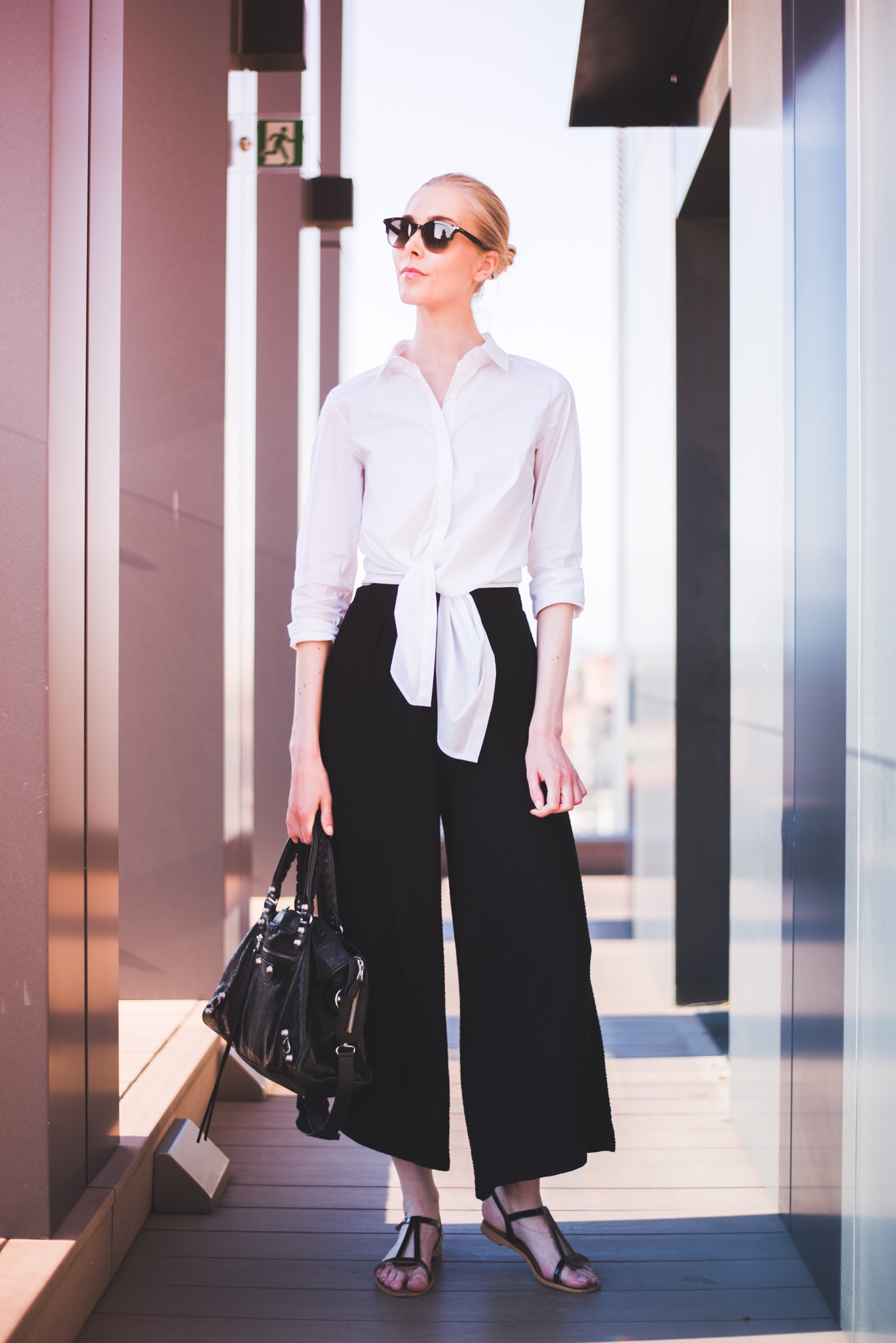 Nyt on heinäkuun lomat lomailtu omalla kohdallani ja olisi aika palata tuttuun rytmiin. Pari viikkoa vapaata on kyllä tehnyt harvinaisen hyvää ja blogiakin on tullut työstettyä aika rennolla otteella. Huomaan, että lomaa on pakko ottaa myös blogista nyt kun teen päivätöitä tässä rinnalla, sillä arki on sen verran raskaampaa kun yrittää pyörittää kahta duunia samaan aikaan. Sitten kun saa lomailla, niin siitä haluaa ottaa kaiken irti! Ainakin stadissa on niin hiljaista tällä hetkellä, että epäilen (ja toivon) teidänkin olevan kesälaitumilla, joten tämä verkkainen postausrytmi on tuskin ketään haitannut.
Tällä viikolla palataan blogissa Italian tunnelmiin ja aloitetaan tällä asulla jota käytin Milanossa. Rennot ja ilmavat culottes-housut ovat ideaalit hellesäässä ja niihin yhdistin tämän pitkän kauluspaidan. Tennarit vaihdoin sandaaleihin, kun menimme hotellin kattoterassille drinkeille, mutta muuten jalassa oli astetta mukavammat kengät koko päivän. Balenciagan laukku on muuten ihan täydellinen kaupunkilomalle, sillä sinne mahtuu puoli maailmaa, sen saa pieneen tilaan viikonloppulaukun sisälle matkustaessa ja sen saa vielä olalle. Yksi lempilaukuistani nykyään –  se oli kyllä hyvä second-hand ostos!
Mutta nyt kohti toimistoa ja töitä – palataan!
Now my holidays for this month are over and it's time to get back to a normal rhythm. A few weeks of relaxation is just what I needed. I feel energized and ready to work again. This week I'll share some posts from Italy and let's start with this outfit I wore in Milan. Culottes were the perfect choice, as the weather was really warm. Black trousers and a white shirt – is there anything more classic than that? This Balenciaga bag has become one of my favorites and it's perfect for traveling. It fits the camera, it can be worn on the shoulder and it's light enough.

But now I'm off to work, so I'm wishing you all a great week!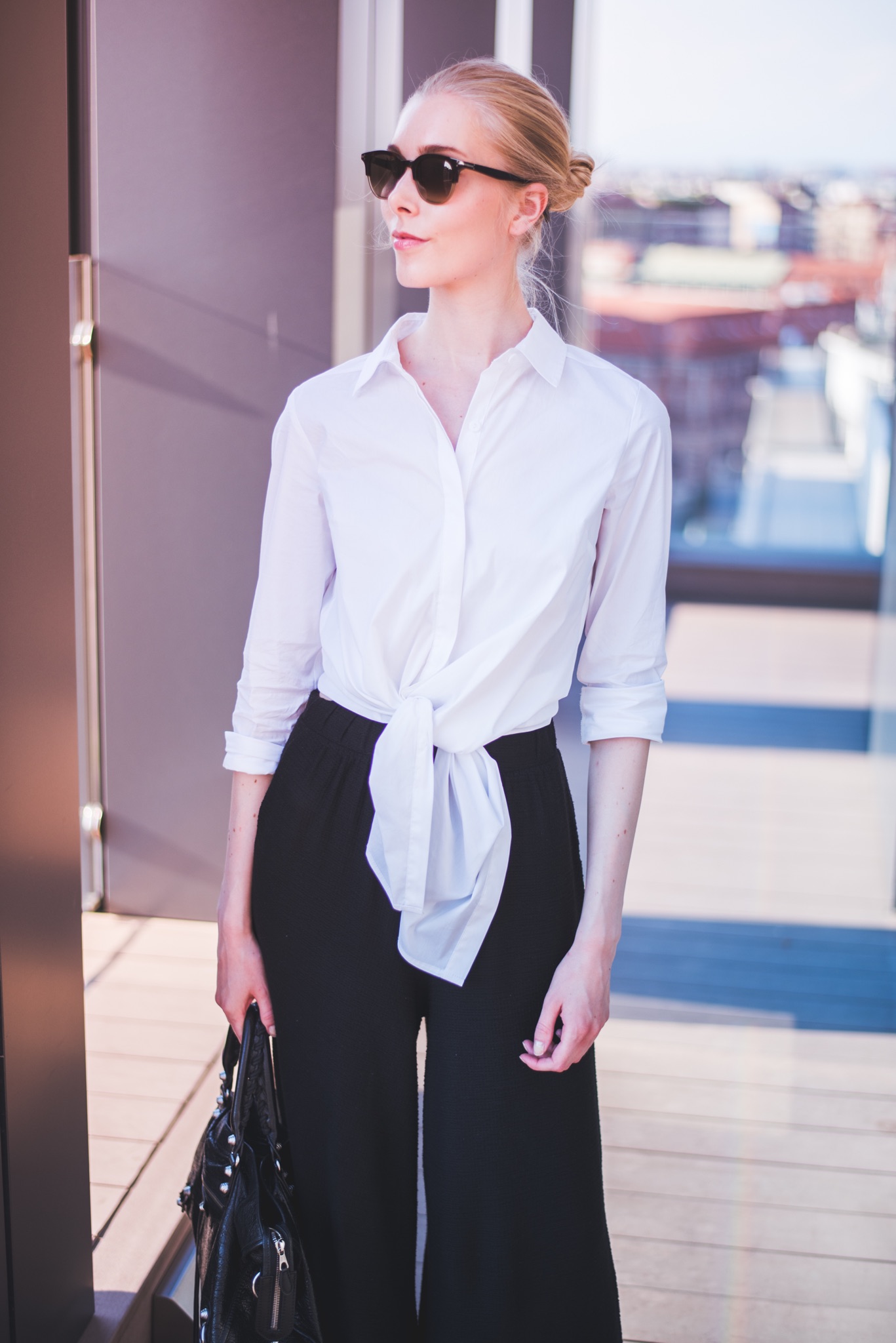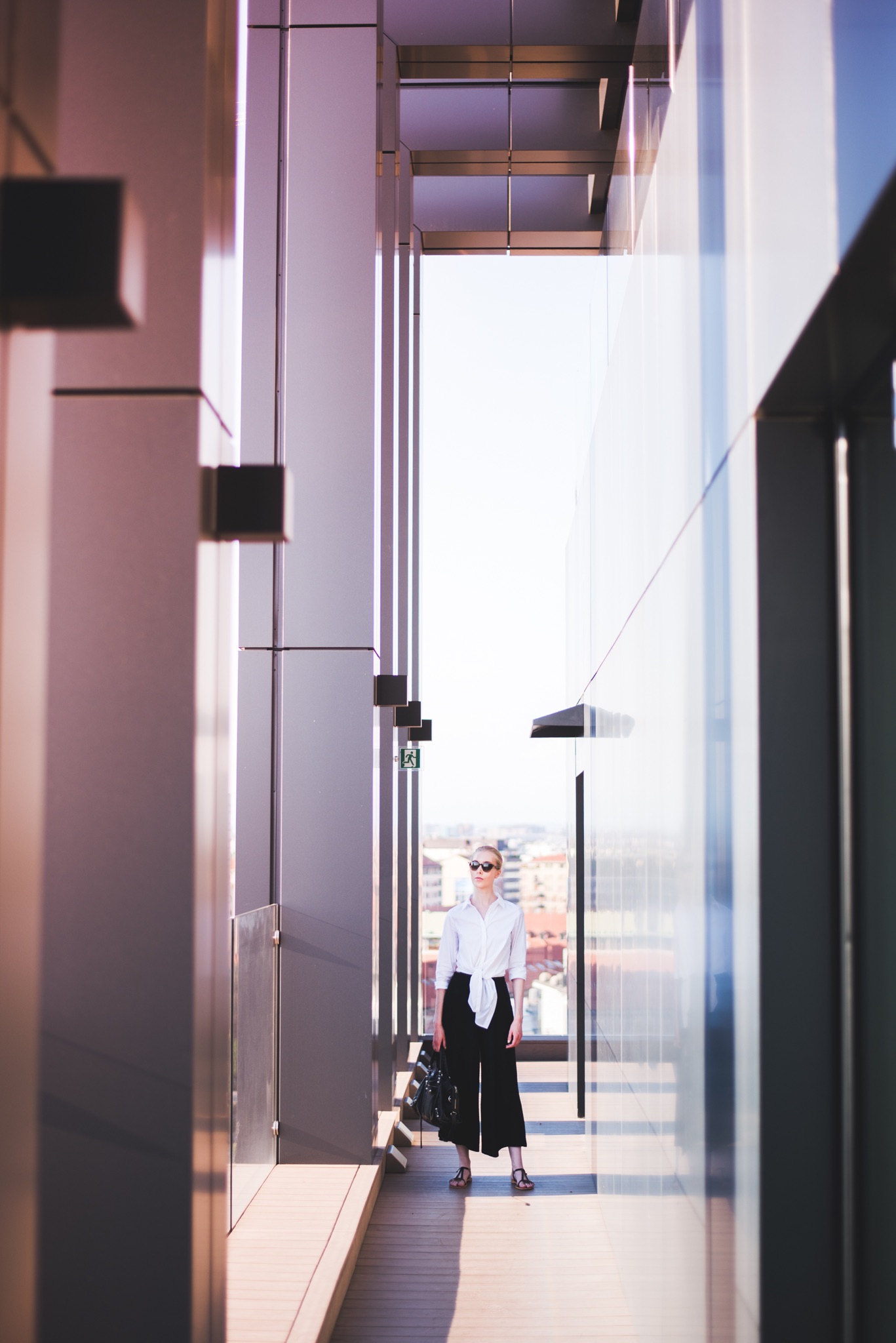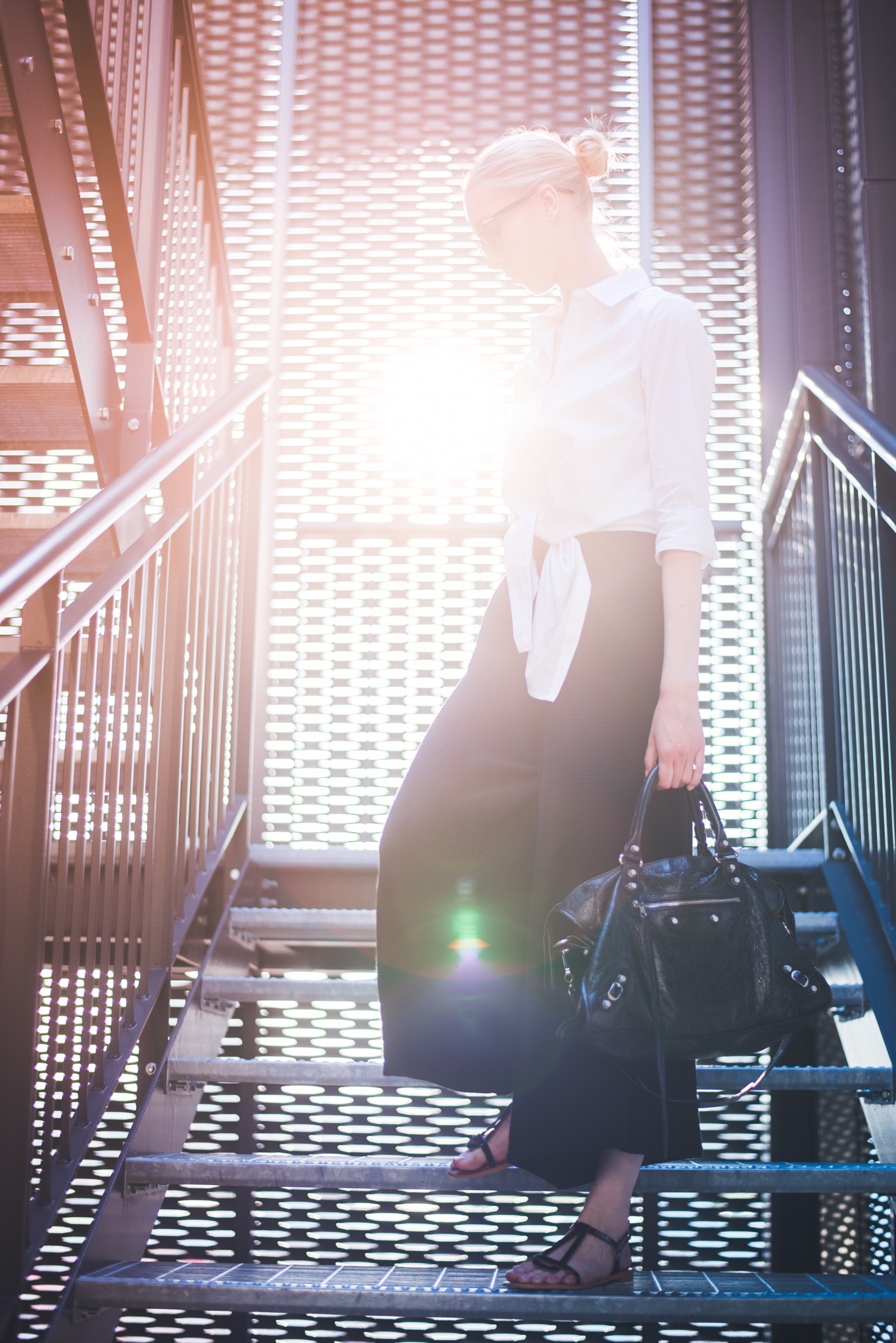 Photos/Thomas D.
Shirt / Andiata* (similar here*)
Pants / Zara (similar here*, here*, here*)
Bag / Balenciaga
Sunnies / Céline (similar here*)
Sandals / Les Tropeziennes
*Gifted.
Save
Save
Save
Save
Save
Save
Save
Save
Save
Save
Save
Save
Save
Save
Save
Save