Muistan sovittaneeni tätä takkia muutama kuukausi sitten ja tuttuun tapaani en ostanut sitä heti, vaan jäin miettimään ostosta yön yli. Siinä vaiheessa, kun olin tehnyt ostopäätökseni, takkia enää tietenkään ollut jäljellä koossani. Haikailin sitä pitkään kunnes viikko sitten kurkkasin H&M:n verkkokaupan aleen ja sieltähän tämä löytyi puoleen hintaan! Olen saanut tästä jo todella paljon kehuja, joten oli ilmeisen hyvä ostos. Jalassakin on jotain uutta ja nämä ovat yhdet niistä uusista kengistäni. Ihan super ihanat ja hyvä budjettiversio Givenchyn vastaavista.
Tänään nappaan ystäväni lentokentältä ja meidän yhteinen loma saa alkaa! Niin parasta. Jos sääennuste vielä paranisi edes hieman ja aurinkokin näyttäytyisi, niin kaikki palaset loksahtaisivat kohdilleen. Ilmalle nyt ei voi mitään, joten sitten pitää vain pukeutua harkitummin ja vetää lämmintä päälle. Ystäväni tulee tosiaan Kaliforniasta, joten ehkä hän osaa nauttia tästä raikkaasta ilmasta, heh! Blogissa voi olla hiljaisempaa seuraavan viikon, mutta yritän postailla sen mitä pystyn.
Ja hei unohdin ihan kokonaan arpoa voittajan Balmuir-postaukseen, mutta sain sen vihdoin tehtyä ja onnetar suosi Karoliinaa kommentilla: "Nämä sopisi uuteen kotiin Helsinkiin! <3". Onnea Karoliina – laitan sinulle viestiä, jotta Balmuir saa tuotteet matkaan. Kiitos vielä kaikille osallistumisestanne!
I remember trying this coat on few months back, but didn't buy it immediately and then when I wanted to, it was sold out. Last week I checked the online sale of H&M and there it was. I've got so many compliments on it that it definitely was money well spent! Something else new in this look are these boots. They are a budget version of the Givenchy boots and I love them! Look so cool with basically anything.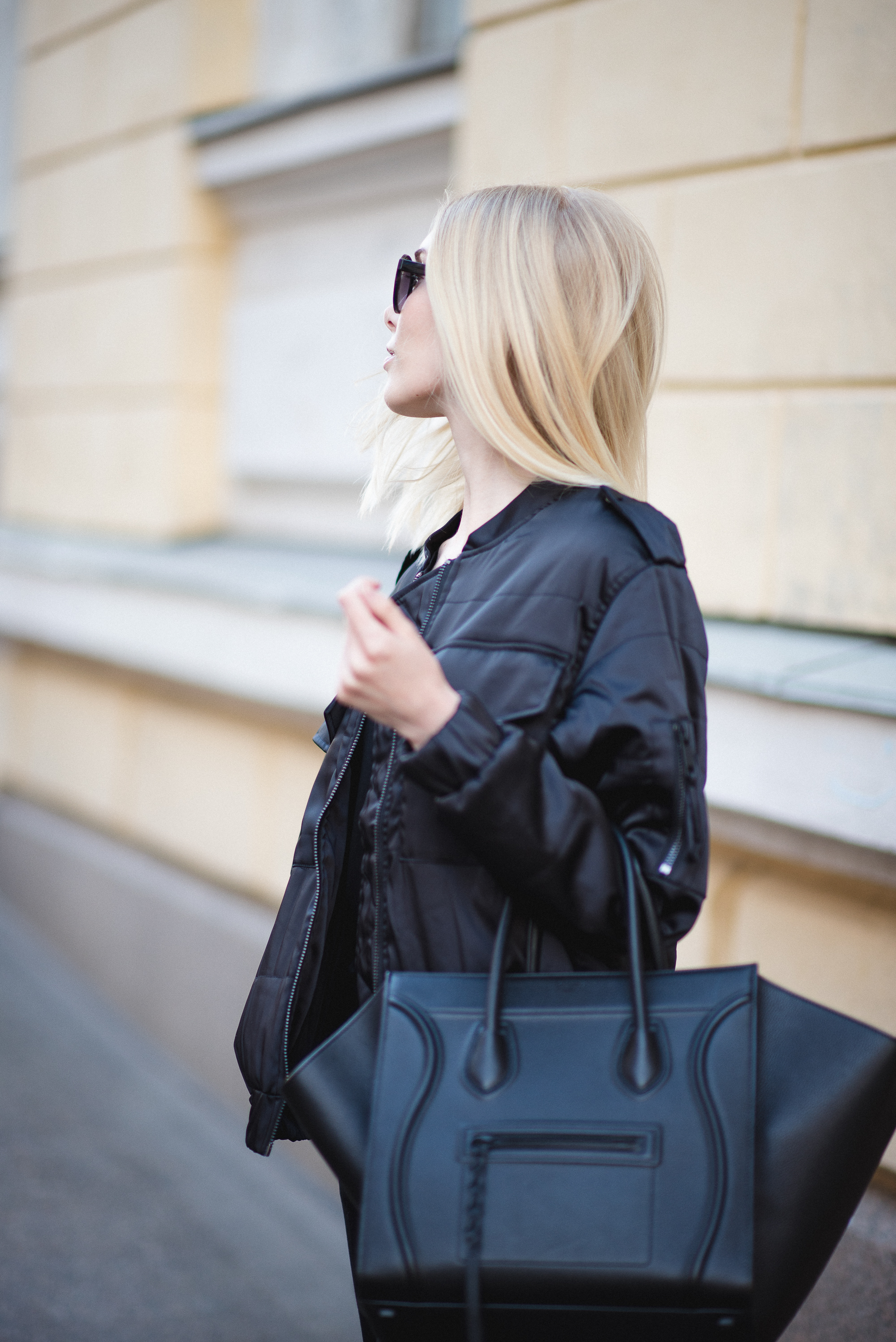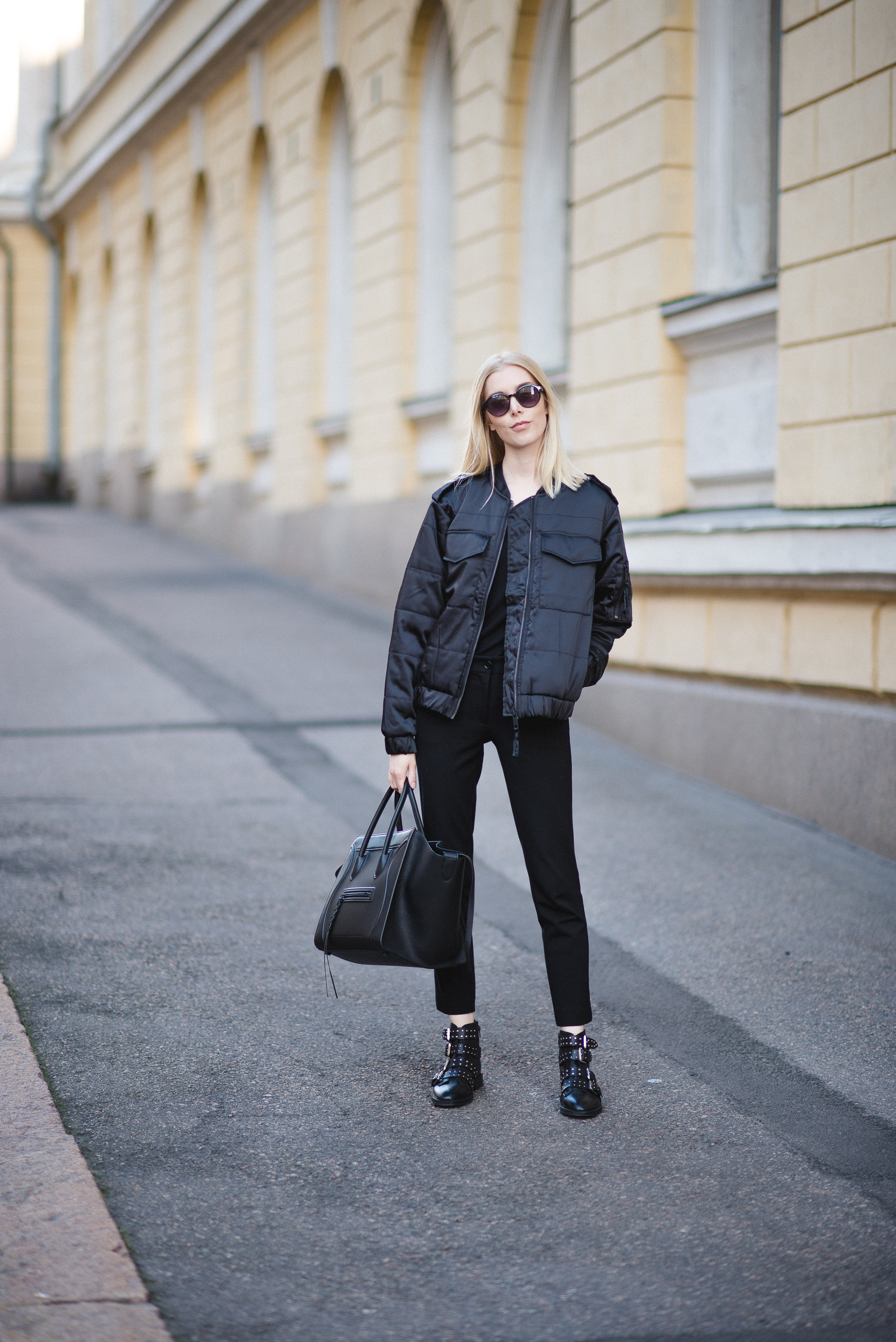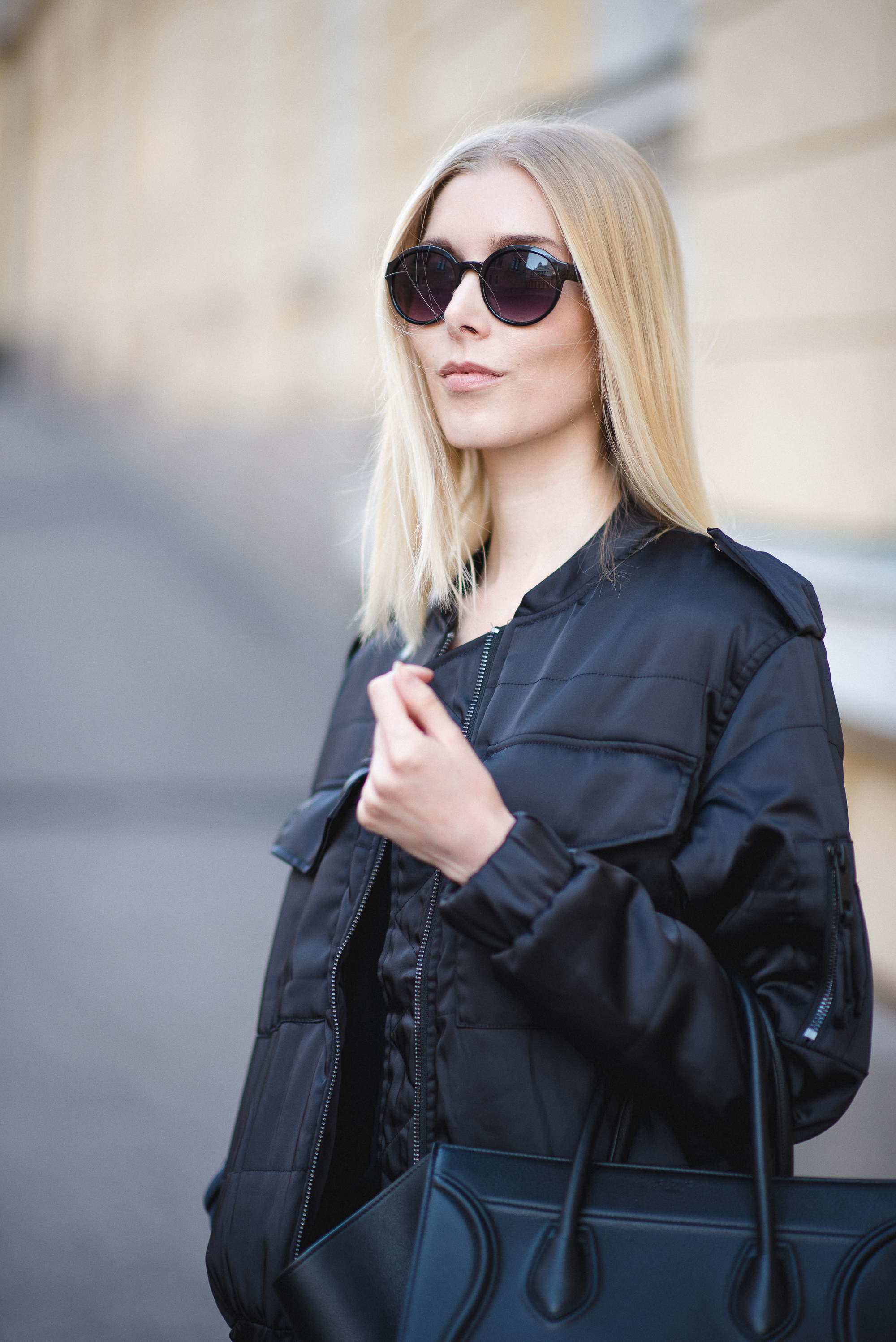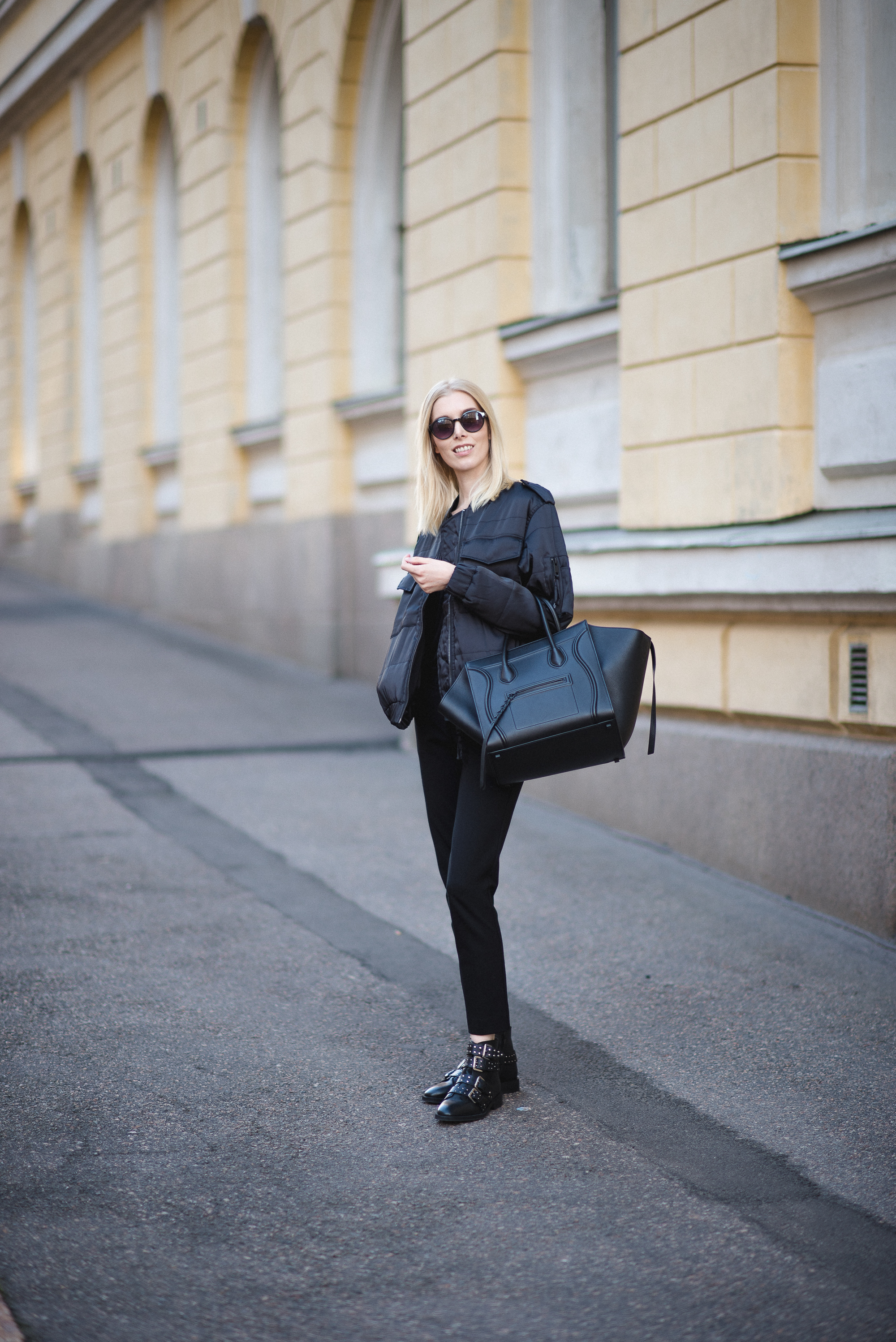 Photos/Thomas D.
Jacket / H&M
Trousers / Andiata*
Boots / Topshop
Bag / Céline
Sunnies / & Other Stories
*Gifted.
Save
Save
Save
Save
Save
Save
Save
Save
Save
Save
Save
Save
Save
Save
Save
Save
Save
Save
Save
Save