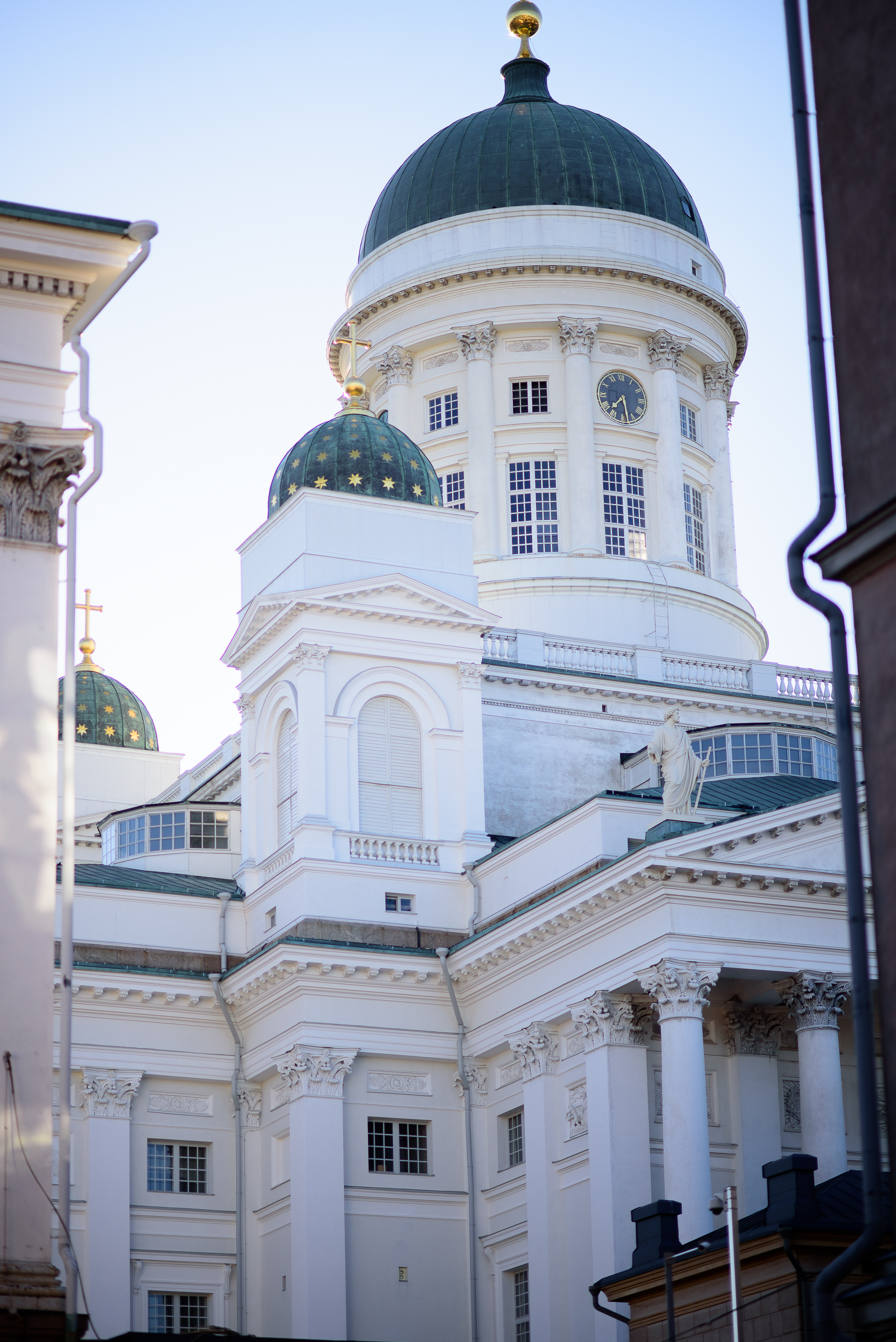 x Uskon siihen, että elämässä oppii kaikesta ja kaikista aina jotain. Negatiivisestakin voi löytää positiivista ja mielestäni monesti on hyvä nähdä ns. huono esimerkki läheltä, jotta osaa itse välttyä sellaiseksi tulemista. Sitten taas ihanista ja kannustavista ihmisistä saa virtaa ja tsemppiä, jota jaksaa jakaa sitten eteenpäin! Sanonta "laita hyvä kiertämään" pätee tässäkin asiassa.
x Yksi näistä elämäni ihanista ihmisistä tulee torstaina Suomeen ja ystäväni on hyvä esimerkki naisesta, joka on täynnä elämää ja jaksaa tsempata muita, vaikka matkan varrella eteen on tullut todella vaikeita asioita. En malta odottaa, että hän on täällä ja pääsemme näkemään taas viiden vuoden tauon jälkeen. Tulee ihan perhosia vatsaan, kun mietin sitä jälleennäkemisen riemua lentokentällä!
x Kengät…niitä on tullut hankittua jo muutama uusi pari ja kahdet on vielä kiikarissa. Kengille on kyllä tarvetta, sillä niitä oli kaapissani ennestään noin kymmenen paria (siis yhteensä). Onko kenelläkään muulla naisella niin vähän kenkiä? Syksyllä himoitsen eniten juurikin kenkiä, takkeja ja huiveja.
x Nyt Suomessa asuessani olen päässyt tapaamaan enemmän teitä ihania sieltä ruudun takaa. Oli se sitten huikkaus kadulla tai pidempi juttuhetki, niin nautin niistä kohtaamisista! Tekee tästä jotenkin niin paljon kivempaa, kun tietää vähän kuka siellä ruudun toisella puolella lukeekaan juttujani. Nauran myös aina, että hiki nousee pintaan, kun te kaikki olette niin hiton tyylikkäitä! Paineet sen kun kasvaa, heh…
x Naughty BRGR + Wolt = konkurssi.

x I believe that in life you always learn, even from the negative experiences and probably especially from them. I always think that when I encounter a person who does not treat others with respect (or who just happens to be an asshole), it just makes me work so much harder never to become like them.
x As you know, my American bestie is arriving tomorrow (I can't believe it!!!) and we haven't seen each other for five years, so it's about time heh! It's going to be one amazing week showing her around my hoods.
x Shoes….the topic of the day. I have bought two pairs of shoes this week and I still have two others I'm drooling over. But to be honest, I really needed new shoes (my boyfriend is rolling his eyes just about now).
x What's been one of the best things about living in Finland is being able to see my readers. Every now and then I run into you guys and I enjoy so much being able to speak with you face to face!
x Naughty BRGR (it's this super good burger place) + home delivery = bankruptcy. 
Save
Save
Save
Save
Save
Save
Save
Save
Save
Save
Save
Save
Save
Save
Save
Save
Save