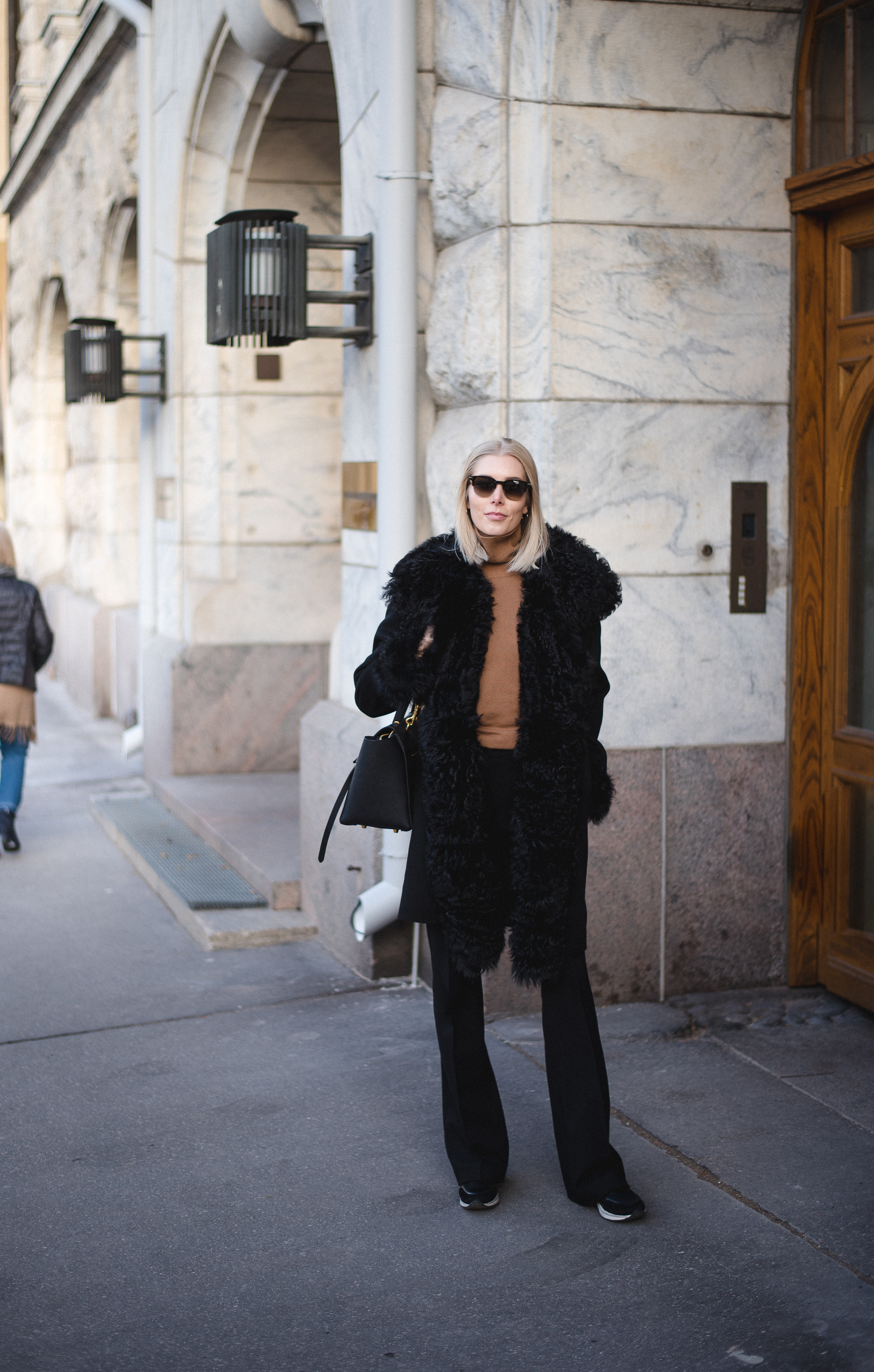 Viikonlopun uniformuni oli tämä asu ja tässä syksyn lempitakissani voisin viettää koko loppuvuoden. Niin upea tämä lampaankarvatakki! Toinen suosikkini syksyyn ja talveen on tämä kashmirneule, jonka hankin Andiatan ystävämyynneistä ennakkoon. Kashmirneuleita ei voi olla kaapissa liikaa ja pooloneule on kätevin tähän vuodenaikaan, kun kurkku on hyvä saada viimalta piiloon. Poikaystäväni on myös tykästynyt pooloihin ja usein toisen on vaihdettava asua ennen ovesta lähtöä, kun huomataan, että molemmilla on tismalleen sama asu päällä. Meillä on todella samanlainen maku vaatteissa (vaikka poikaystävälläni on vielä klassisempi tyyli kuin itselläni), joten välillä saa nauraa, kun olemme pukeutuneet lähes identtisesti.
Siitä on huomenna viikko, kun kävin kampaajalla ja tiedättekö…hitsit kun olisin pyytänyt kampaajaa leikkaamaan hiuksia vielä muutaman sentin lyhyemmäksi. Tuntuu jotenkin siltä, että tämä malli saisi olla vielä aavistuksen lyhyempi. Nyt pohdin, että käynkö lyhentämässä vai odotanko alkuvuoteen, että hiukset ovat ehtineet vähän kasvaa. Kysyin poikaystäväni mielipidettä tähän ja hän sanoi, että hiukset olisi pitänyt olla lyhyemmät, koska hän ei näe mitään eroa aikaisempaa, heh. Miehet…
Energistä viikkoa kaikille!
This was my uniform for the weekend. The lamb fur coat is something I could wear all day everyday, as it's so gorgeous. Another favorite of mine for the winter season are cashmere turtleneck knits. They are perfect, as they protect the throat and keep you warm. My boyfriend is also a fan of them and sometimes we are wearing almost identical outfits and one of us has to compromise so we don't like we intentionally chose the same clothes, heh. Couple wearing matching outfits isn't that trendy anymore, heh.
Have a great week everyone!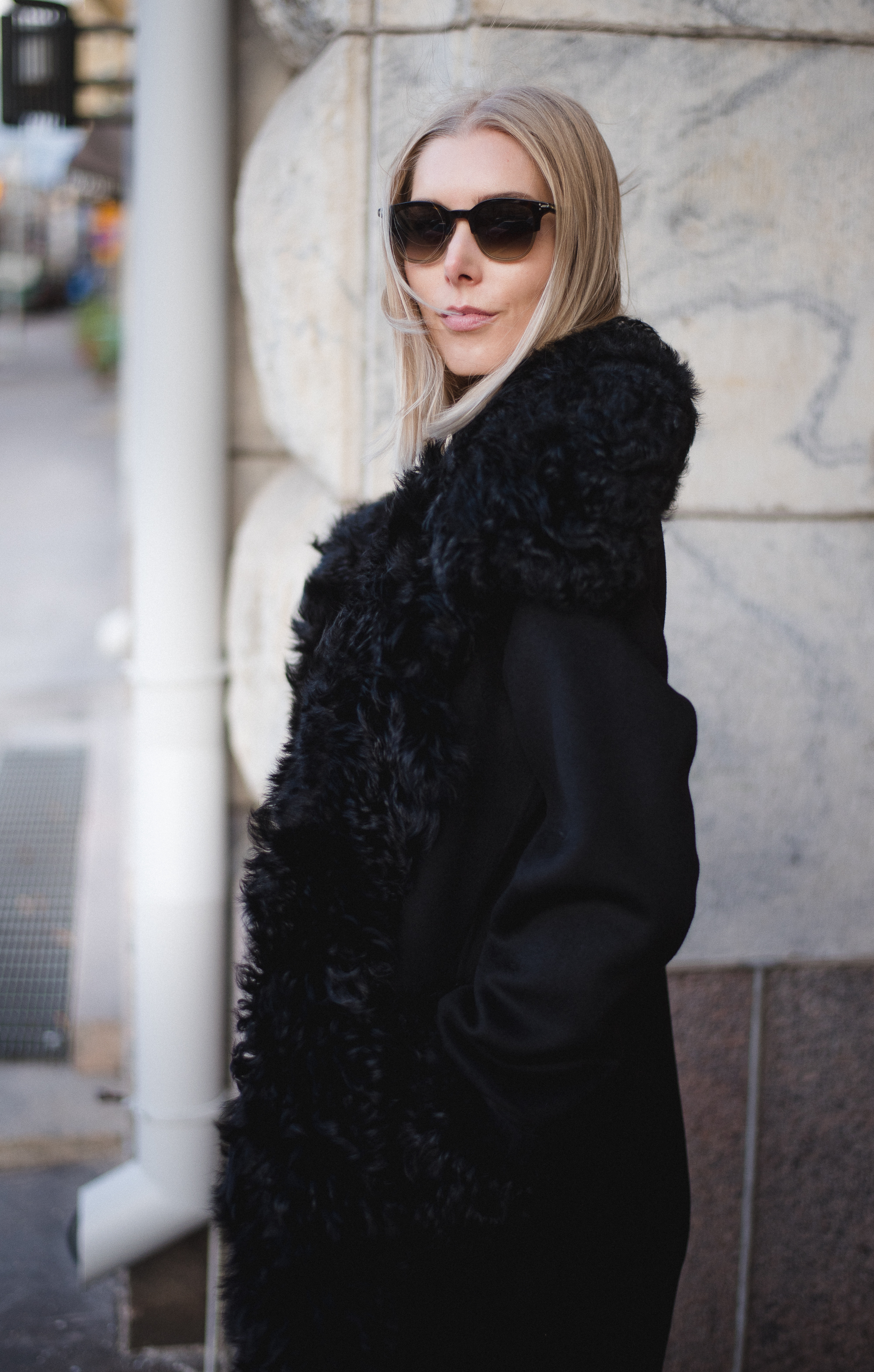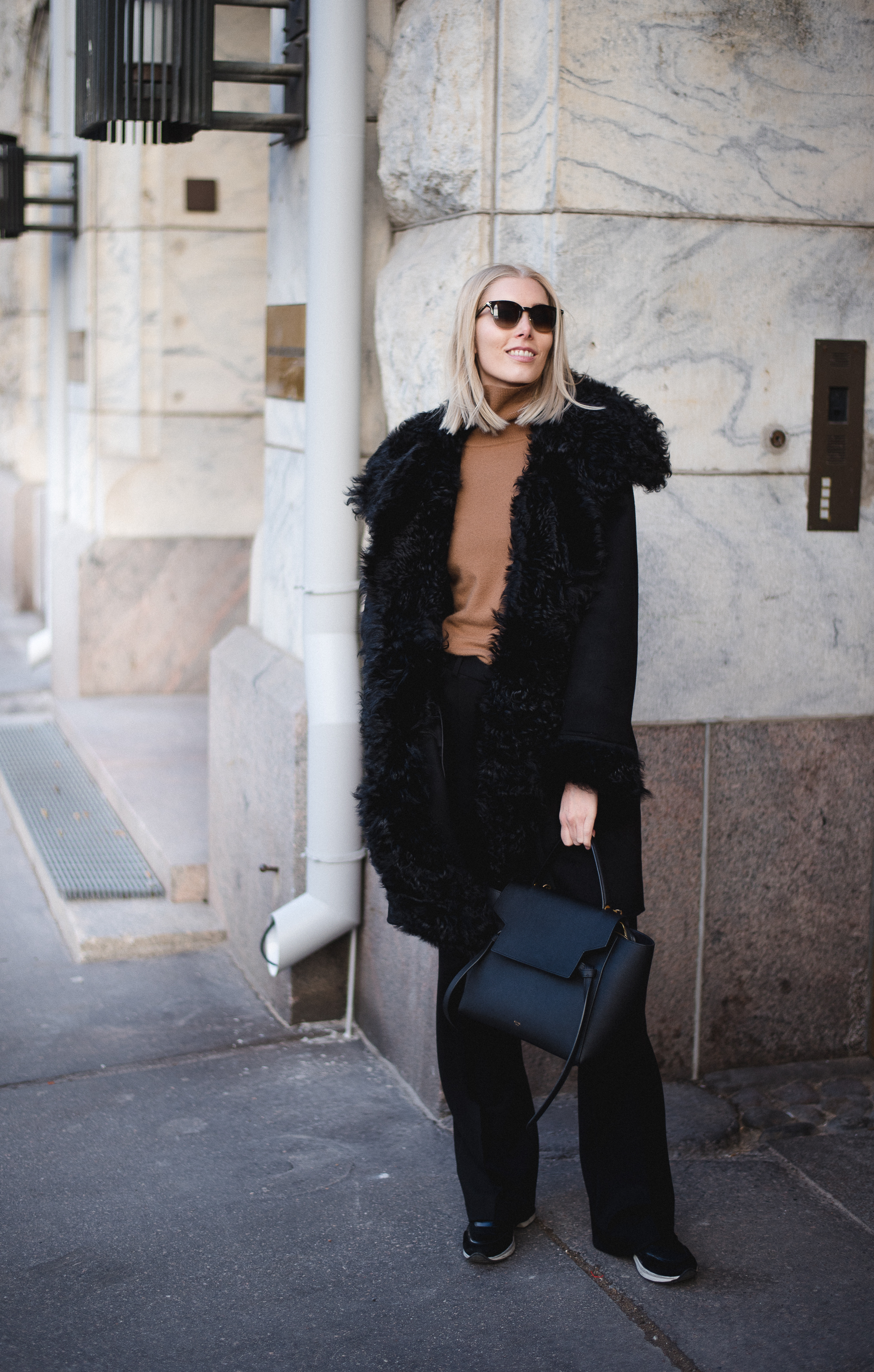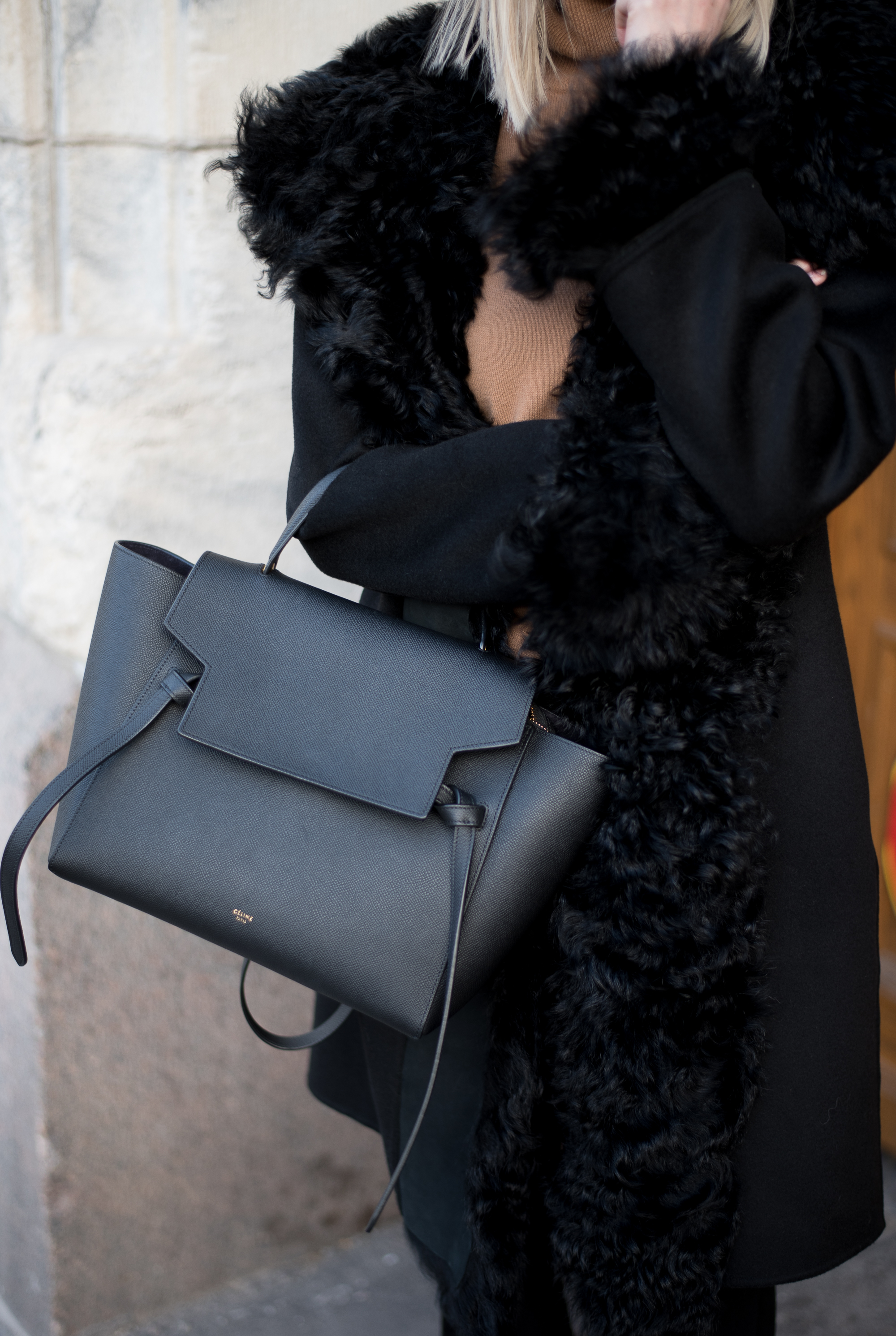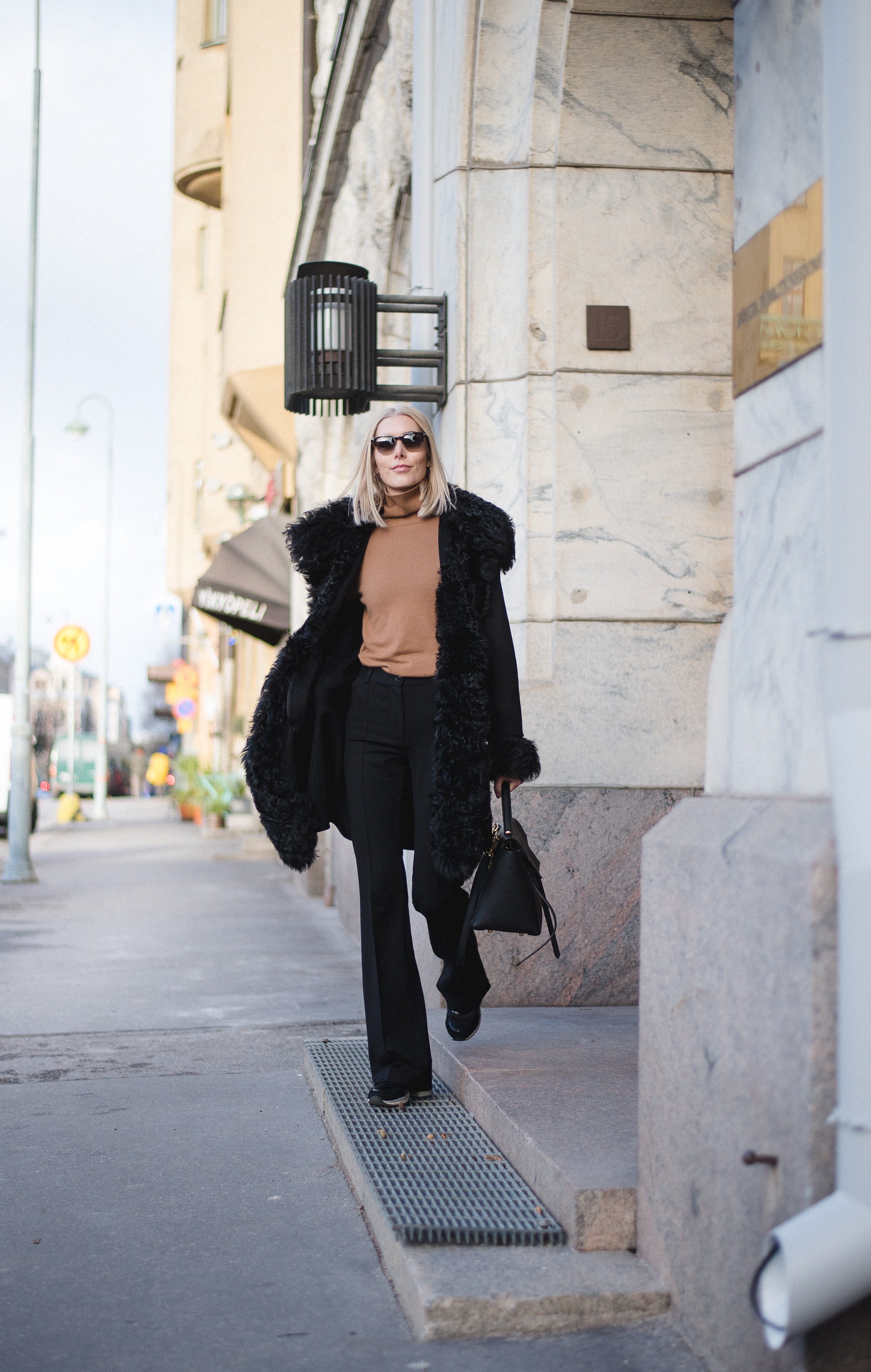 Photos/Thomas D.
Coat / Andiata (similar here*)
Trousers / Andiata (similar here*)
Knit / Andiata (similar here*)
Sneakers / Tod's (similar here*)
Bag and Sunnies / Céline
*Commercial links/Mainoslinkkejä.
Save
Save
Save
Save
Save
Save
Save
Save
Save
Save
Save
Save
Save
Save
Save