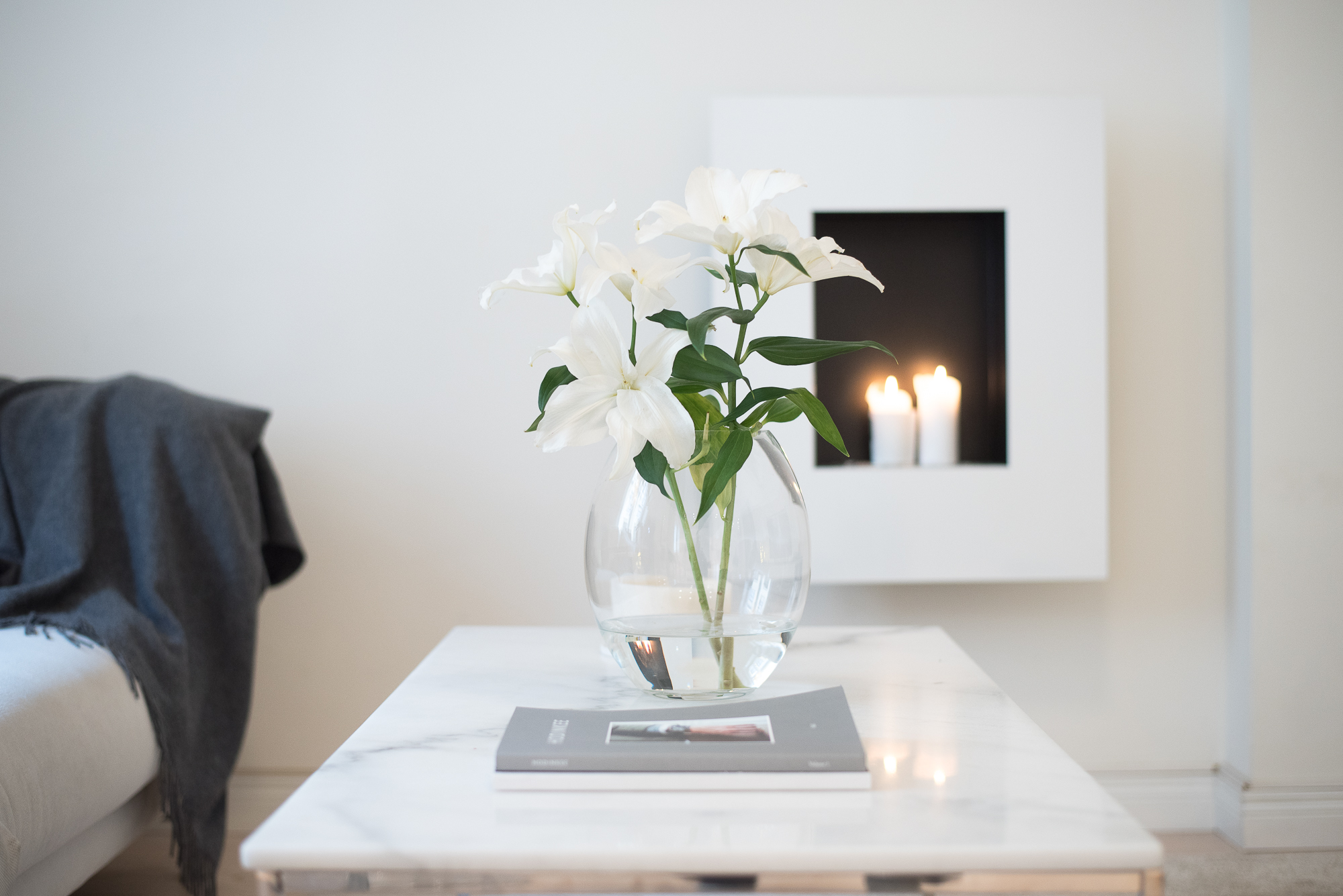 Joulukuu on alkanut ryminällä enkä voi uskoa, että jo huomenna juhlitaan 100 vuotiasta Suomea! Emme olisi voineet valita parempaa ajankohtaa muuttaa takaisin tänne. Arvostus Suomea kohtaan on korkealla (olen oikeasti sitä mieltä, että tämä on maailman paras maa asua) ja eilen kun Club For Fiven joulukonsertissa kuultiin Finlandia-hymni viimeiseksi, se kyllä nostatti kyyneleet silmiin (varmaan kaikilla yleisössä)! Joulukonsertin myötä tuli myös päästyä sisään tämän kauden maagiseen tunnelmaan ja nyt pitäisi vihdoin ostaa se mini kuusi luomaan tunnelman myös kotiin.
Kaiken kiireen keskellä oma koti on kyllä se paikka missä saa kerättyä voimia. Etenkin näin talvisin oikein odotan, että pääsen rauhoittumaan iltaisin tuohon sohvan kulmaan. Nyt päivät ovat olleet niin täynnä ohjelmaa, että itsenäisyyspäivä tulee täydelliseen kohtaan. Huomenna saa juhlistaa Suomea ja rauhoittua – täydellistä. Meillä on tänään illalla suunnitelmissa mennä Senaatintorille ja huomenna sitten ihailla ilotulitusta Tähtitorninmäellä. Hyvää itsenäisyyspäivän aattoa kaikille!
This week will be super busy again, but there will be a short break tomorrow as we celebrate Finland's 100th Independence Day! I honestly think this country is one of the best places to live and the quality of life is very high. We are happy to live here and be part of this special day!
Besides celebrating Finland, I'm also looking forward to relaxing tomorrow. I had million things to do last weekend and didn't have time to chill, so tomorrow I'm parking my butt on this couch for a few hours with my favorite fashion magazine in my hand. Looking forward to that already, heh!