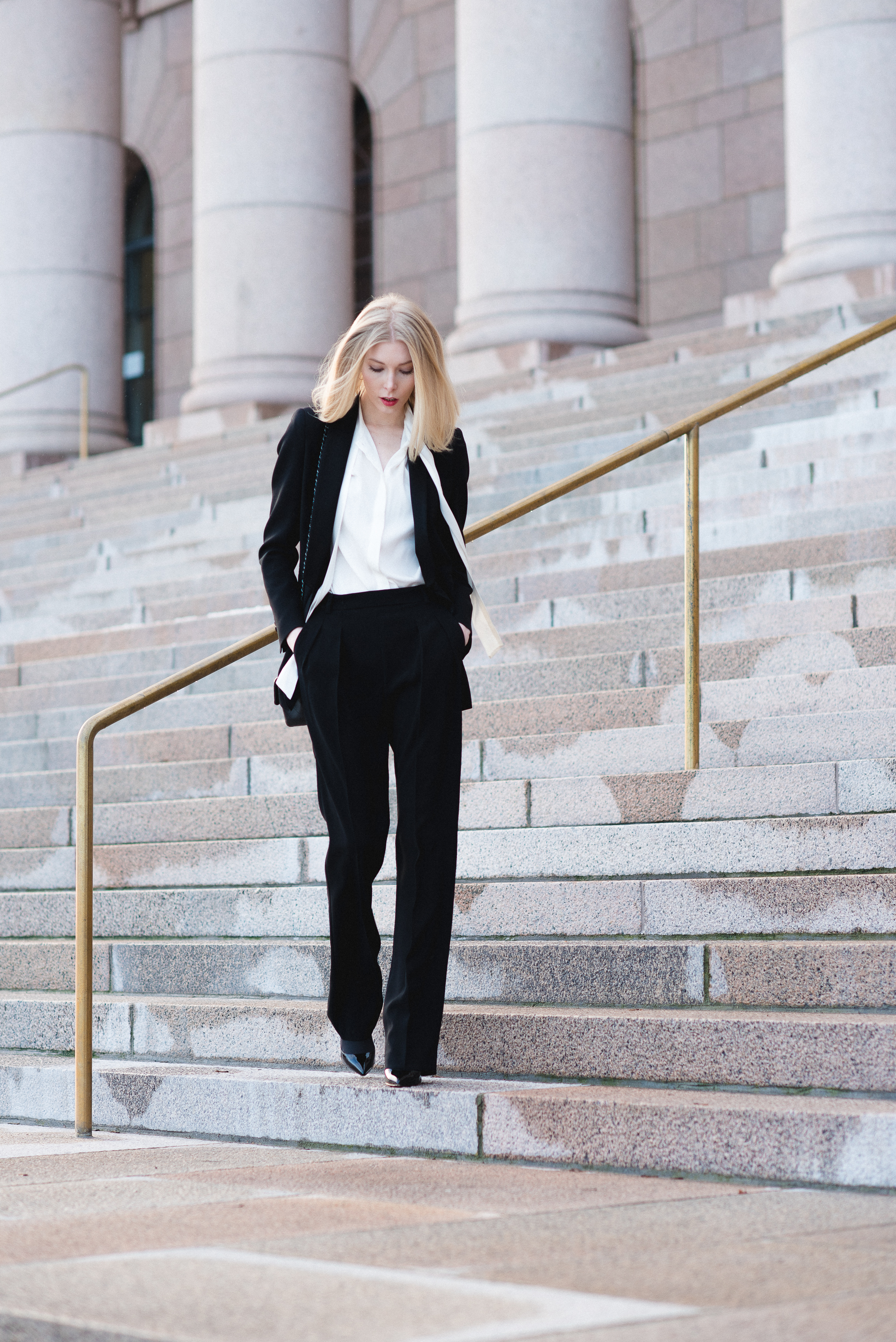 Alkuun iso kiitos kaikille synttärionnitteluista lauantain postaukseen! Aloitetaan tämä ensimmäinen viikko kolmekymppisenä tällä hyvin muodollisella asulla, jonka kuvasimme jo tovi sitten. Te tiedätte, että housupuvut ovat itselleni se juttu juhlapukeutumisessa ja odotin tätä Andiatan smokkisettiä kuin kuuta nousevaa. Kun se vihdoin saapui kauppoihin viime vuoden lopulla, tiesin, että siihen halusin satsata. Bleiseriä on tullut jo käytettyä monesti farkkujenkin kanssa, joten koko setti on hyvin monikäyttöinen! Housuja voi sitten käyttää duunissa vaikkapa arkena neuleen parina!
Viikonloppu meni pienessä koomassa, mutta ihan hyvä niin. Tuli ainakin rentouduttua kunnolla! Tällä viikolla yritän saada miljoona asiaa tehtyä päivätyöni lisäksi. Agendassa on myös miettiä meidän maaliskuun Dubain lomaa ja varata hotellit. Löysimme todella edulliset suorat lennot ja sen takia tämä kohde valikoitui uudestaan, vaikka olemme siellä jo aikaisemmin käyneet. Toiveissa on helppo rentoutumisloma ja siihen Dubai on täydellinen kohde. Lomaa siis odotellessa…
Hyvää maanantaita kaikille!
Let's start this week with a more formal look. This outfit is something we shot already last year, but now is a good time to show it to you guys. You know my obsession for suits and especially the iconic Le Smoking. I have already worn this blazer several times with jeans, so it's also perfect with a more casual outfit. Same with the trousers – they look super good with a knit.
This weekend I was so out of it (didn't sleep that well), but at least I was able to relax. One of those weekends when I didn't get anything productive done, but maybe weekends like these are allowed every now and then. This week I need to get a lot of done and the first job is to book hotels for our trip to Dubai in March. Then I need to work on the blog and do accounting. So this week I need to hustle! 
Have a great Monday everyone!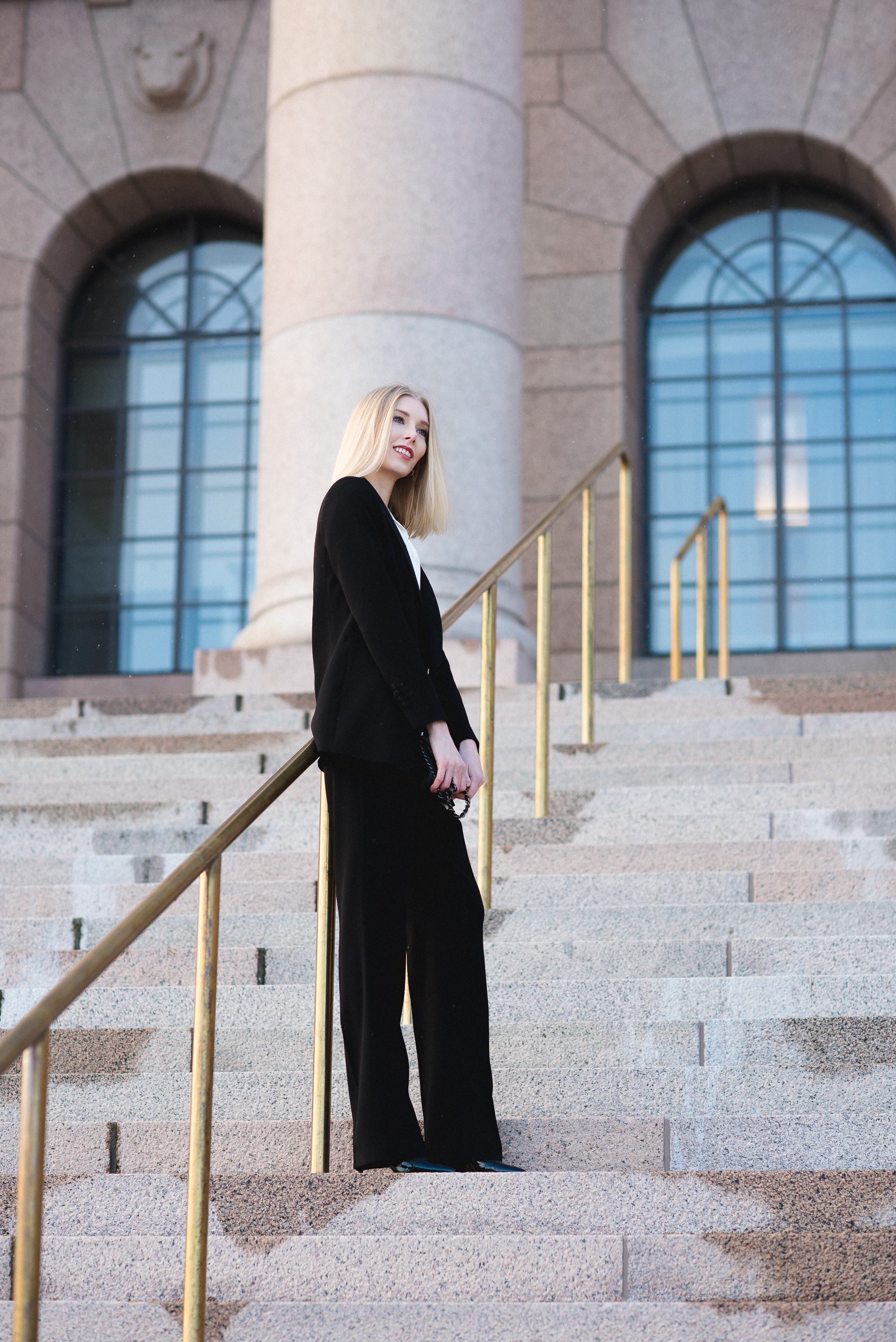 Photo/Thomas D.
Blazer / Andiata (similar here*, here*)
Trousers / Andiata (similar here*)
Silk blouse / Andiata* (similar here*)
Shoes / Christian Louboutin
Bag / Chanel
*Commercial links/Gifted.