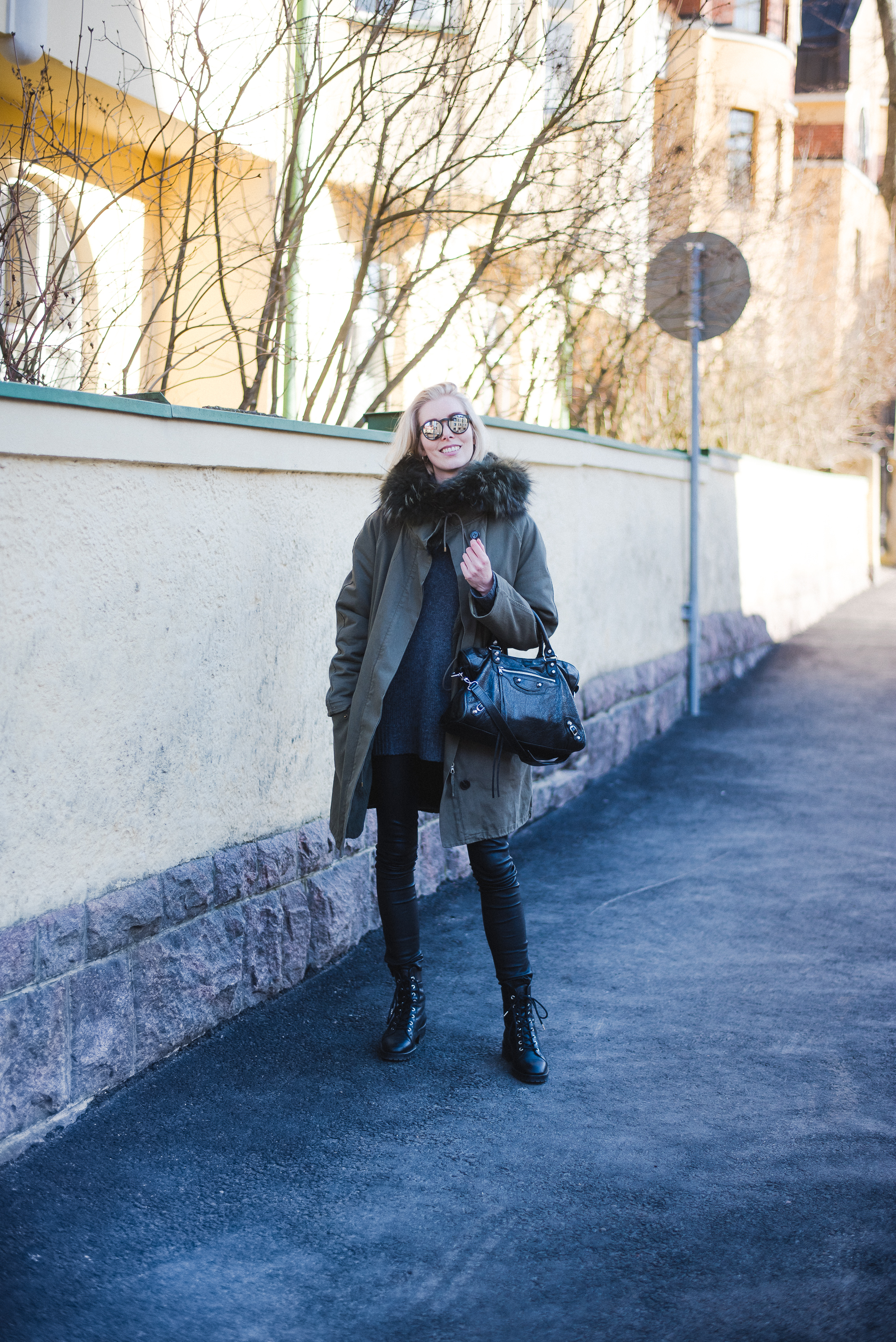 Olenkohan ainut kenellä on mennyt pasmat ihan sekaisin näistä vapaista keskellä viikkoa? Mieli luulee koko ajan, että ollaan vasta alkuviikossa, kun todellisuudessa viikonloppu on taas täällä! En voi myöskään uskoa, että lähdemme jo keskiviikkona Italiaan – hääkausi alkakoon! Tuskailin hieman asuni suhteen, mutta päädyin siihen vaihtoehtoon missä itselläni on varmin olo, eli housupukuun. Tästä sitten asukuvia viimeistään häiden jälkeen!
Tämä postauksessa näkyvä asu on toivottavasti viimeinen jossa näkyy paksu ulkotakki ennen seuraavaa kautta. Ehkä tuon parkan voisi hiljalleen pakata kaappiin odottamaan syksyä? Olen kyllä sitä mieltä, että vaikka mittari näyttäisi +10, mutta kylmä pohjoistuuli puhaltaa suoraan päin, niin kevyellä nahkatakilla ei vaan pärjää. Onneksi nyt näyttää siltä, että päivät lämpenisivät, joten ehkä pian on kevyemmän varustuksen aika!
Tänään on luvassa tyttöjen ilta hääporukan kanssa ja yöksi olisi tarkoitus ajaa vielä landelle. Luonnonhelmasta on ihana herätä ja viettää koko päivä ulkona auringossa. Ihanaa viikonloppua kaikille!
I can't believe it's Friday today, as my mind seems to think it's Tuesday or something. Next week is yet another short week, since Thursday is a public holiday. I will be heading to Italy on Wednesday and then on Saturday Alexa is marrying the love of her life. It's crazy how fast this weekend came, as I feel like we just celebrated her bachelorette party (which was last July). Time really flies!
I'm hoping it's summer in Italy, because it's still a bit chilly here. Even if it's close to +10 degrees, it's never that warm near the sea, which was still frozen a  few weeks back. Hopefully I can soon put this parka coat back in the closet and take out lighter layers. Luckily the weather is warming up this weekend and to enjoy this, we will head to the summerhouse again. Have a great one dears!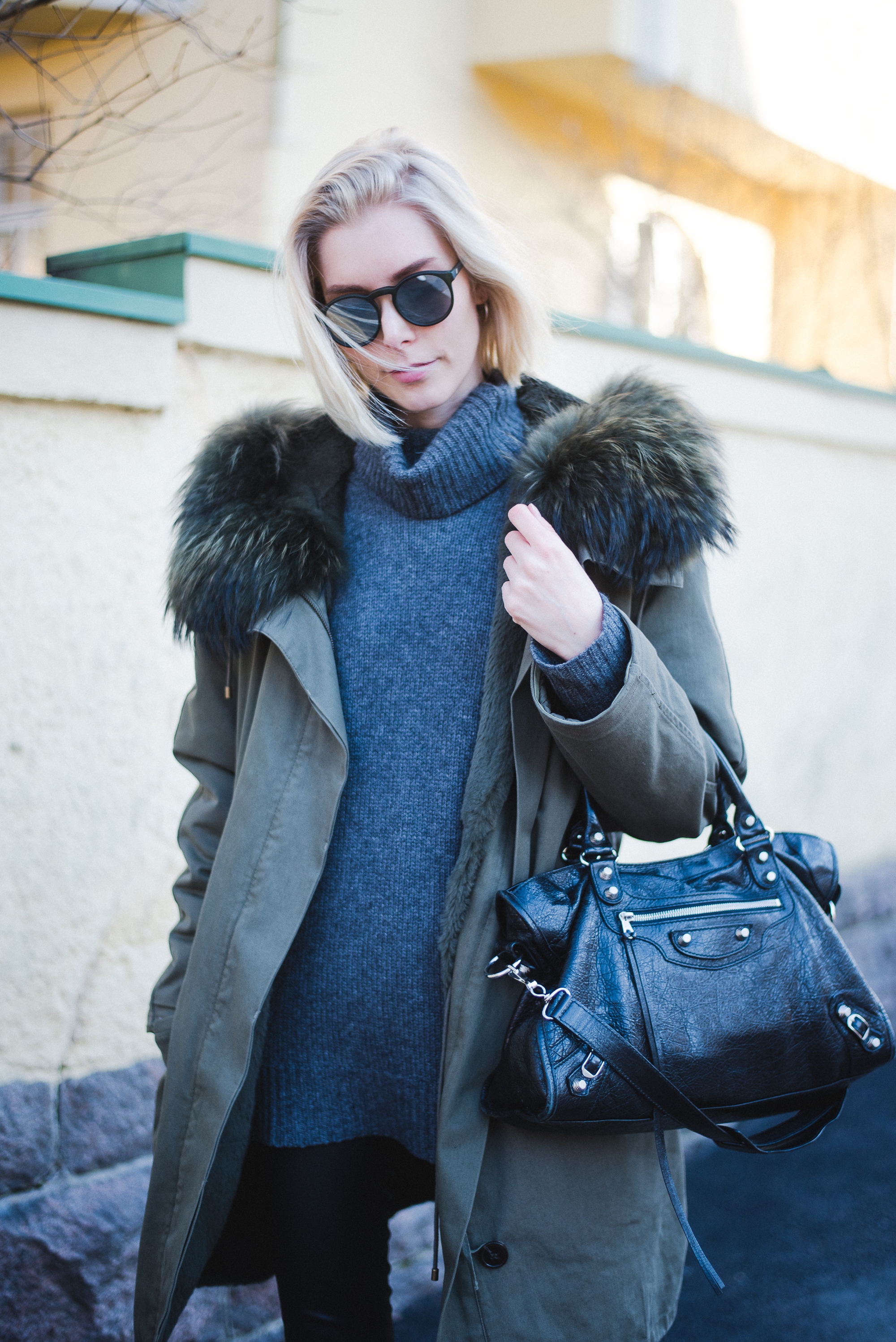 Photos/Thomas D.
Parka / Yves Salomon (similar here*)
Knit / Joseph (similar here*)
Leather trousers / Andiata* (similar here*)
Boots / Massimo Dutti (similar here*)
Sunnies / Le Specs – Sofinah
Bag / Balenciaga
*Commercial links/Gifted.