Sain paljon kyselyitä edellisen postauksen COS:in mustasta takista ja etenkin siitä harmaasta versiosta, josta vinkkasin tekstissä. Moni ihastui tähän malliin itseni lailla ja pohtivat, että kumpi väri olisi kivempi. Lähetin Instan kautta muutamille kyselijöille jo kuvia harmaasta, mutta tässä se nyt olisi luonnonvalossa ja in action. Tämä harmaa tuntuu itse asiassa kevyemmältä ja aavistuksen ohuemmalta verrattuna siihen mustaan. Materiaali pitäisi kyllä olla sama (villaa), mutta toki näissä voi olla eroja! Huomaan myös, että hihat ovat tässä harmaassa vähän pidemmät ja joudunkin käydä pidentämässä niitä mustan takin hihoja. Tällaisia pieniä eroja näistä siis löytyy, vaikka muuten pitäisi olla tarkalleen sama takki kyseessä. Värilläkin on muuten niin suuri vaikutus ja vaikka malli onkin sama, niin mielestäni nämä ovat kaksi täysin eri takkia. Se musta on niin tyylikäs ja skarppi ja tämä on ehkä astetta rennompi? Vai yritänkö vain epätoivoisesti perustella itselleni miksi kahden saman takin hankkiminen on ihan ok?
Kumpi väri on teidän mielestä kivempi? Ihanaa keskiviikkoa kaikille!
When I published this previous post and told you that I had bought the same exact coat in grey as well, I got many inquiries about the exact tone of the grey one. Well, here it is in action! I love both of these colors, but think they look very different even though it's the exact same model. The black one is more sleek and sophisticated, where as this is more relaxed I feel. Perhaps I'm just trying to justify to myself why I can keep both of these coats, but in any case I feel that they are very different, heh. What do you think? Which color do you prefer? Have a great Wednesday!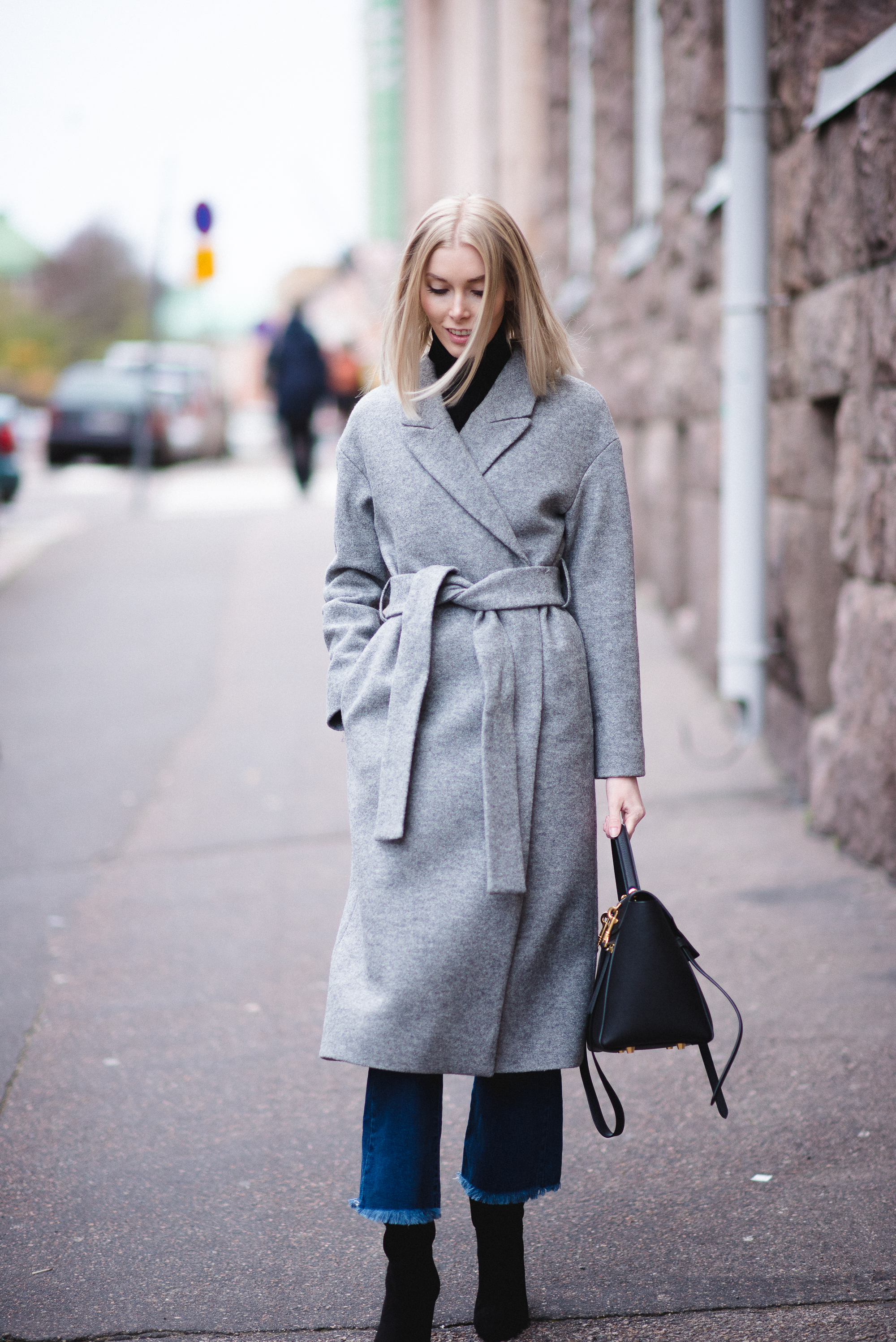 Photos/Thomas D.
Coat / COS (similar here*)
Turtleneck / Andiata (similar here*)
Jeans / Zara (similar here*)
Suede boots / New Look
Bag / Céline
*Commercial links.
Save
Save
Save
Save
Save
Save
Save
Save
Save
Save
Save
Save
Save
Save
Save
Save
Save
Save