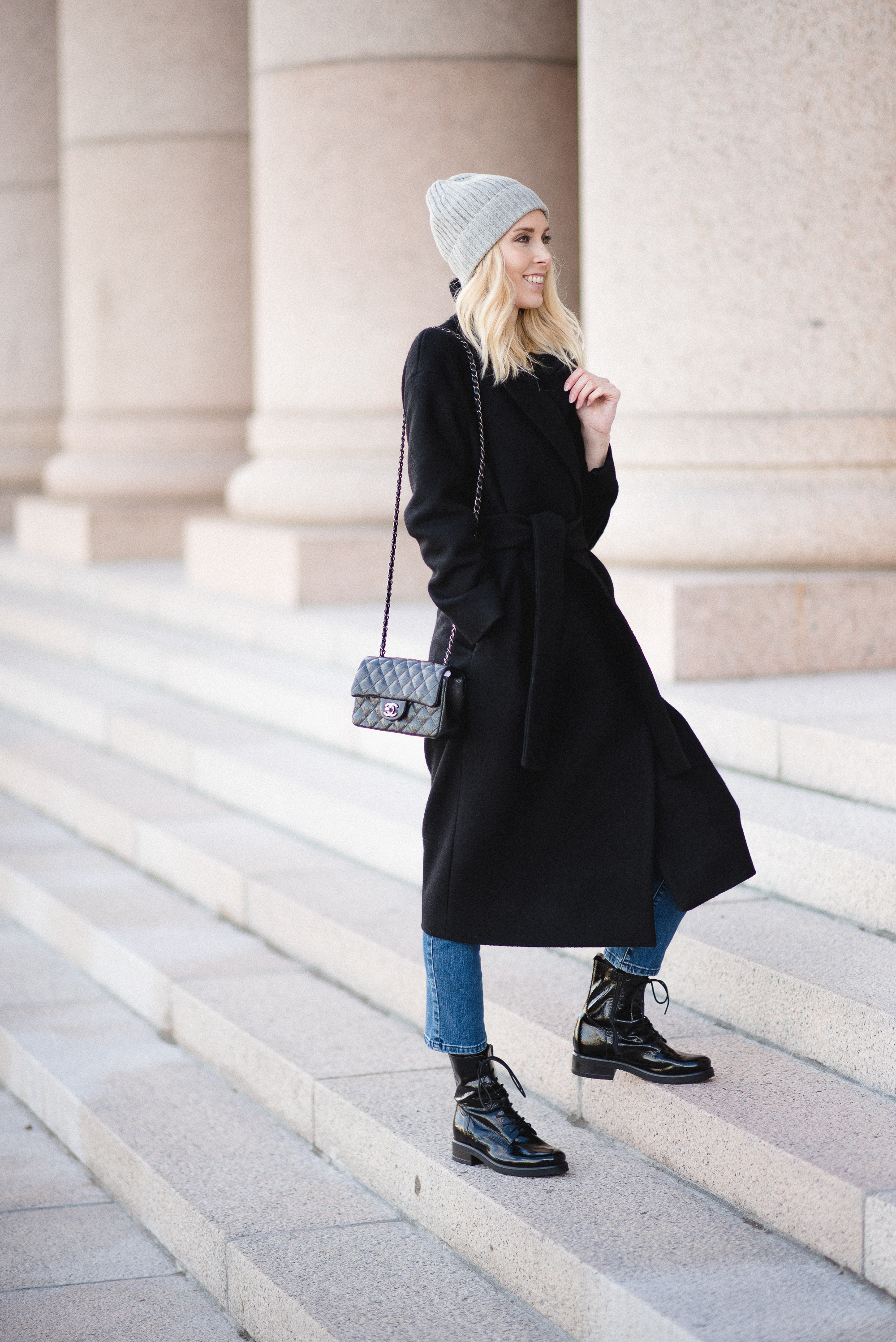 Tällä COS:in takilla on kunnon tarina. Kokeilin samaa takkia harmaana ensimmäisen kerran vuosia sitten Pariisissa ja ihastuin. Jätin sen kuitenkin kauppaan ja mietin asiaa ja sehän myytiin loppuun saman tien. Viime syksynä sama malli tuli kauppoihin tässä mustassa värissä ja mietin, että voi kun se tulisi harmaana…Sitä ei ikinä tullut, joten tänä vuonna ajattelin hankkia tämän mustan sen sijaan. Nyt huomasin, että se harmaa unelmani on saatavilla verkkokaupasta, joten sekin meni tilaukseen…kaapissani on siis sama takki kahdessa eri värissä. Onko tässä järkeä? Ei todellakaan ja mietin, että pitäisikö mustasta luopua…. Toisaalta haittaako jos kaapissani on sama takki kahdessa eri värissä?  Tämä malli on vain niin täydellinen ja musta takki on aina tyylikäs valinta!
Eilen hain muuten postista sen harmaan ja se on niin kaunis! Sävy on aivan täydellinen ja se näyttää niin ylelliseltä. Jos teillä on kohtuuhintainen villakangastakki hakusessa, niin kannattaa harkita tätä. Takki on 100% villaa, eli hinta-laatusuhde on loistava!
Se olisi sitten perjantai taas ja miten odotankaan, että saan levätä ja rentoutua. Tuntuu, että tällä viikolla on ollut niin paljon kaikkea, että pari päivää ilman mitään suunnitelmia tai tapaamisia tulee hyvään saumaan. Toivotankin kaikille oikein ihanaa viikonloppua!
This coat form COS is such a dream. I got it in the black color, but then decided to also order the grey one…obsessed over coats, what can I say. The grey one is something I've been drooling over ever since I first tried it in Paris a few years ago. I didn't buy it then and I've been regretting it since. When I saw it came available again, I had to snatch it up. Now I have the same coat in two colors, but it's not so bad right? Especially when we are talking about the most perfect coat ever!
I can't believe it's Friday again, but I'm so happy it is. Two days of resting and sleeping will do me good, as this week has been super busy. Let's enjoy the weekend everyone!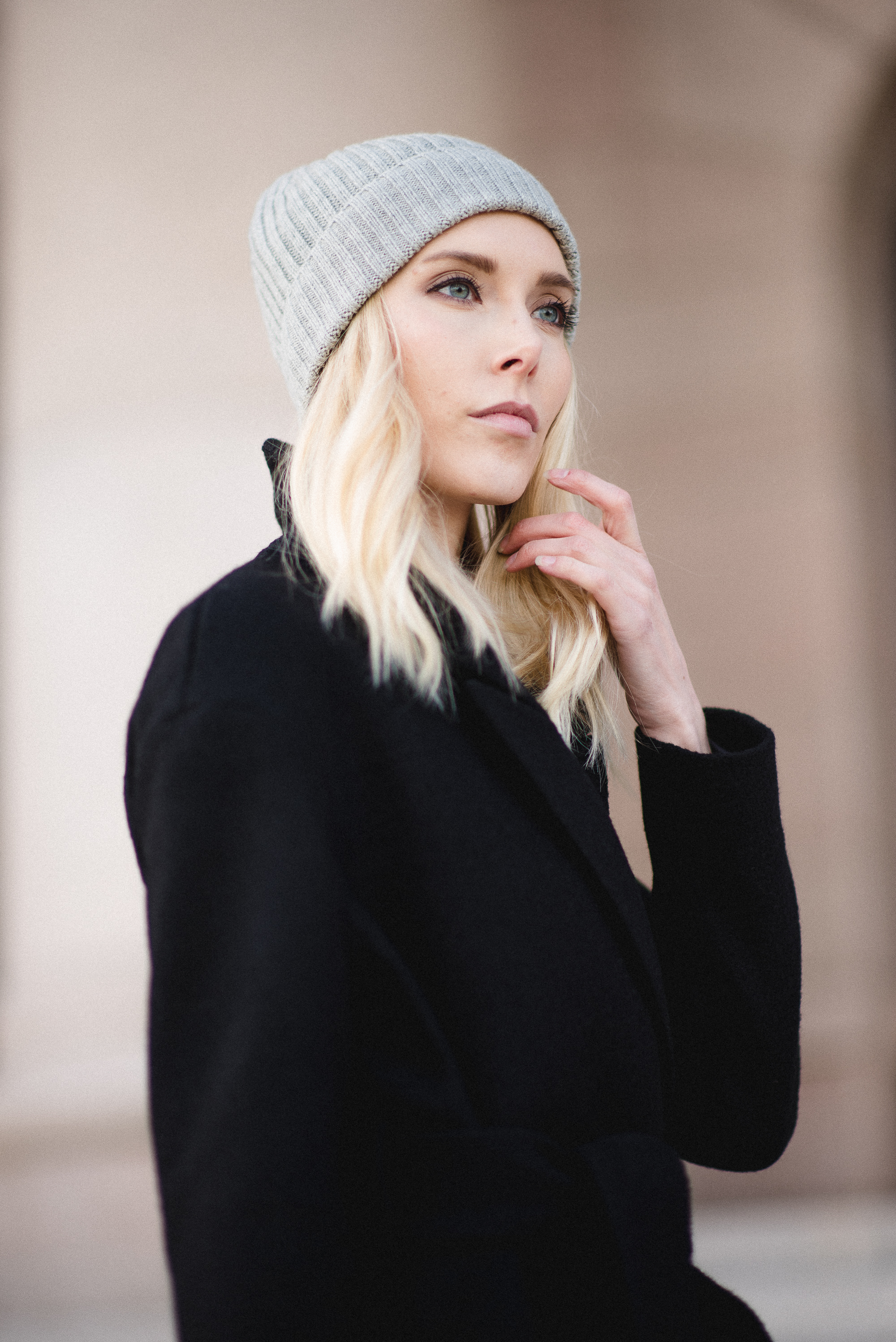 Jeans / Mango (similar here*)
Boots / Zign (similar here*)
Beanie / Muji (similar here*)
Bag / Chanel
*Commercial links.