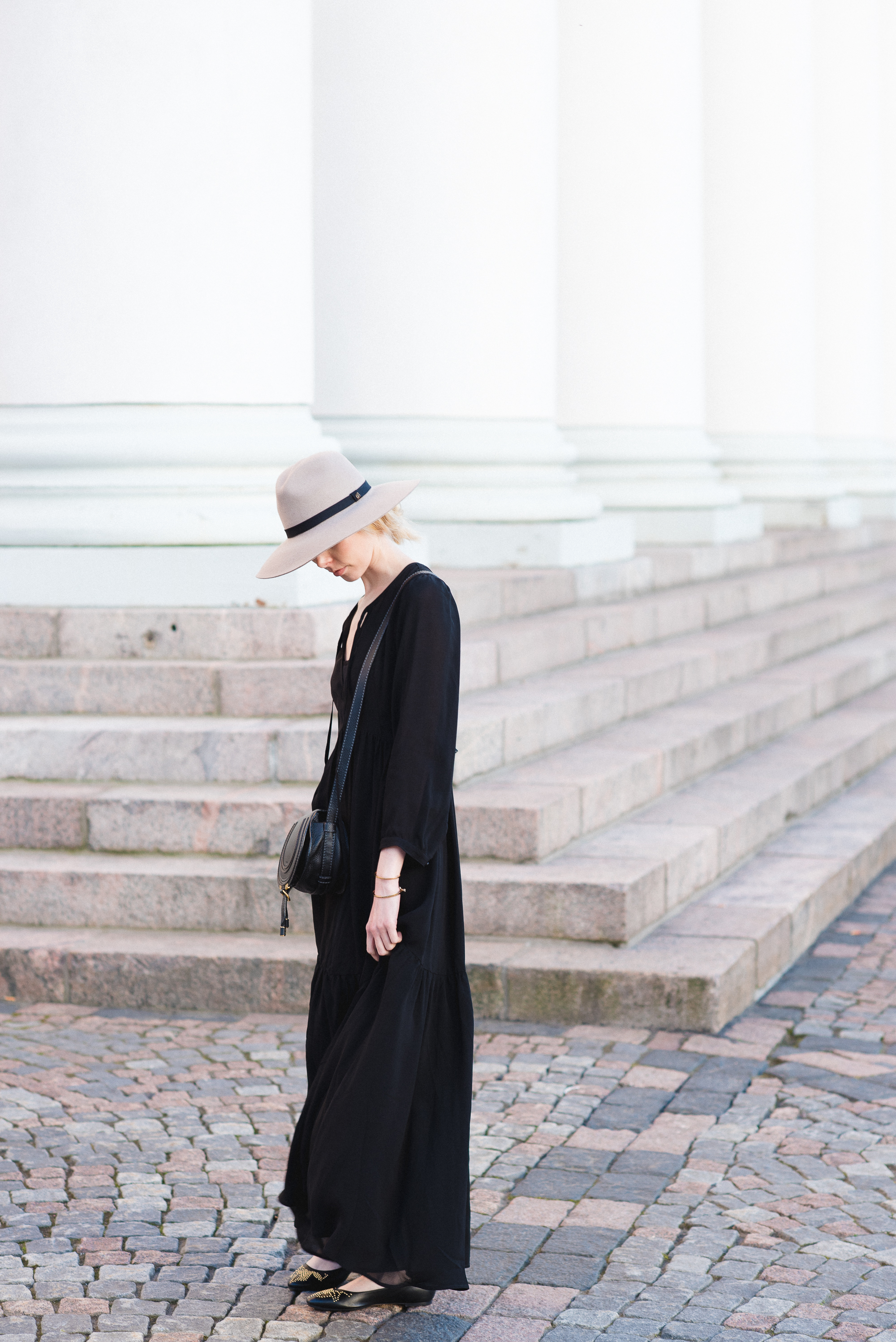 Sain eilen tehdä duunia, että sain itseni ylös, ulos ja töihin. Klo.6.30 herätys ei ollut mitään herkkua vapaan viikon jälkeen, mutta alkava viikonloppu nurkan takana auttoi jaksamaan. Tänään illalla on vuorossa tapaaminen vanhan lukiojengin kanssa juhlistaaksemme 10 vuotta sitten tapahtunutta valmistumista IB:ltä, mutta muuten ajattelin ottaa iisisti. Sohva, Netflix ja poikaystävän kainalo kuulostaa enemmän kuin hyvältä idealta tähän viikonloppuun.
Kuvissa näkyvä maksimekko on Andiatan uutuus ja tähän välikauteen täydellinen. Viileämmällä ilmalla (eli nyt) sitä voi käyttää nilkkureiden ja nahkatakin kanssa ja silloin se onkin parhaimmillaan. Andiata-viikolla stailaan sen hieman eri tavalla, jotta näette mihin kaikkeen se taipuukaan. Mekossa on paljon Chloé-tyyliä, eikö? Ei siis tarvinnut kauaa miettiä minkä laukun valitsen. Hattu on tuttu suosikkini Balmuirilta (tämä) ja ystäväni oli kuulemma kuolannut sitä blogini kautta Jenkeistä asti ja vihdoin hän sai omansa nyt Suomen reissullaan.
Rentouttavaa viikonloppua kaikille!
I really had to work hard yesterday morning to get myself up and ready for work. The 6.30am alarm wasn't enjoyable after a holiday week, but at least I got to spend my night in my own bed, where as my friend spent her night in the airplane. Tonight I have a 10 year reunion with my high school class and I can't believe its that long since we graduated. Other than that, I'm going to take it very easy and just relax.
This maxi dresss gives me Chloé vibes, so of course I had to combine it with a Chloé bag. My favorite hat from Balmuir also works well with this look, don't you think?
Have a great weekend everyone!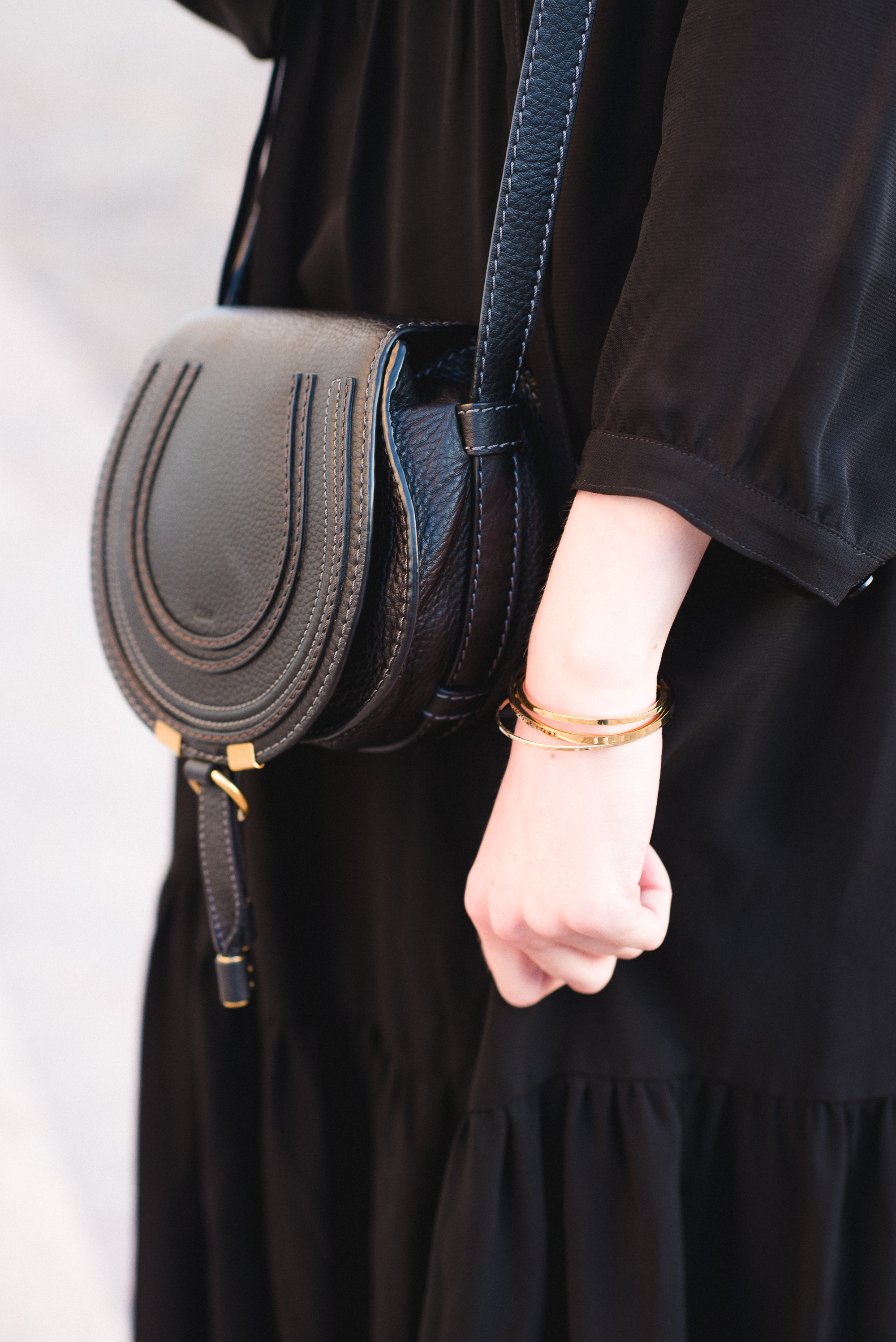 Photos/Thomas D.
Dress / Andiata
Hat / Balmuir*
Shoes / Chloé
Bag / Chloé
*Commercial links/Gifted.
Save
Save
Save
Save
Save
Save
Save
Save
Save
Save
Save
Save
Save
Save
Save
Save
Save
Save
Save
Save
Save
Save
Save
Save