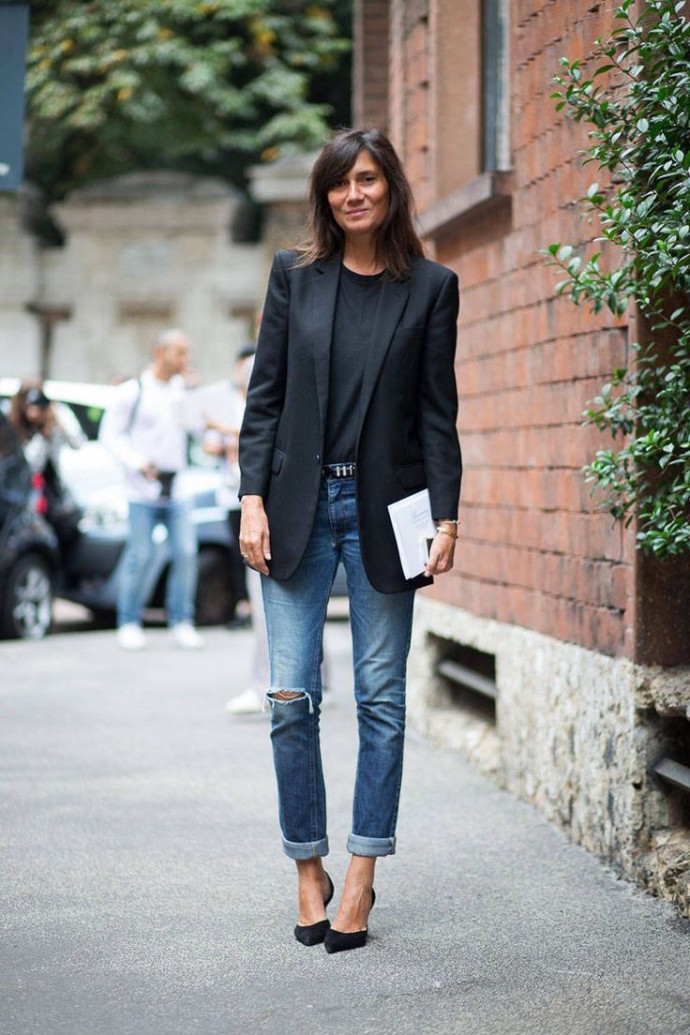 Emmanuelle Alt kiteyttää hyvin pariisilaisen tyylin. Hän ei ikinä yritä liikaa, asussa on aina jotain rentoa ja hän yhdistelee klassisia perusvaatteita keskenään ilman, että asu olisi tylsä. Pariisilaisilla naisilla on tyylissään hieman rock-asennetta ja tämä näkyy hyvin myös Altin vaatevalinnoissa.
Ihana pariisilainen bloggari Caroline, kertoi juuri blogissaan pariisitarten tyylisääntöjä. Siellä asuneen, voin allekirjoittaa niistä jokaisen. Rentous, laadukkaat perusvaatteet ja itsevarma asenne on heidän tyylin saloja.
I admire Emmanuelle Alt's casual Parisian style. She never tries too hard, her outfits always have a casual angel to them and she mixes basic items together without the end-result looking boring. I also think Parisian women have a hint of rock-attitude in their clothes and this shows well in Alt's style.
A lovely Parisian blogger Caroline just wrote in her blog about the; "Five Fashion Commandments of a French Girl". After living in Paris, I definitely agree with her list.
*Image; Pinterest.