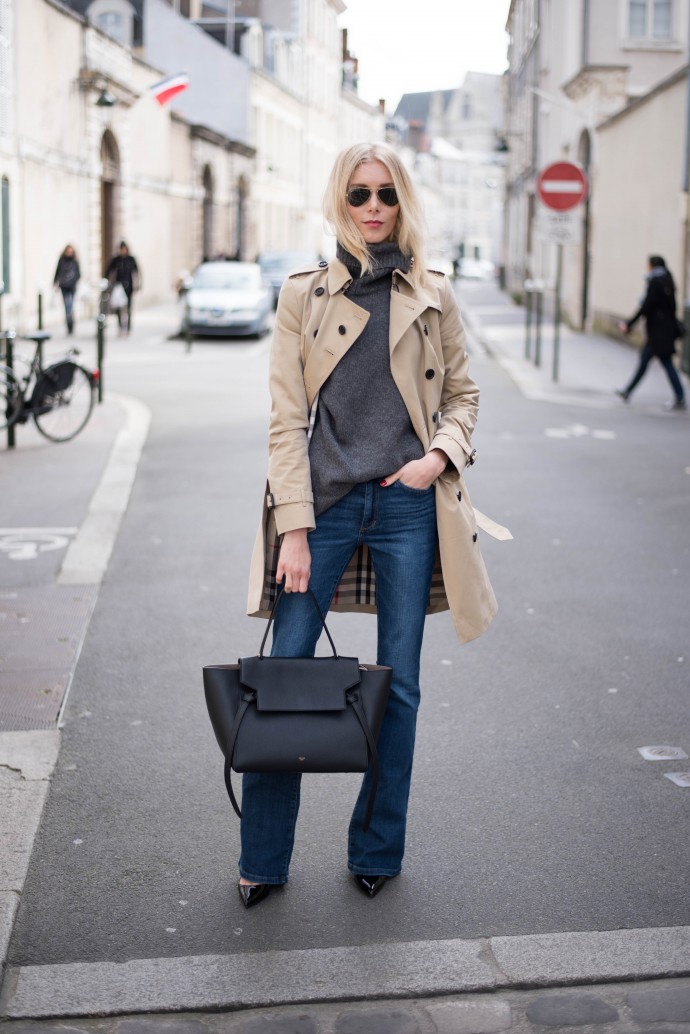 Olen niin iloinen, että satsasin tähän Burberryn klassikkoon. Trenssi on yksi lempivaatteistani, joten toivon, että tämä seuraa matkassani vielä monet vuodet. Ranskassa sitä voi käyttää vielä huomattavasti pidempään, sillä kevät alkaa aikaisin ja syksy on pitkä ja leuto. Talvella ei kyllä Ranskassakaan pärjää ilman kunnollista talvitakkia, mutta ainakin se kylmin aika on suhteellisen lyhyt. Lumestakaan ei onneksi tarvitse huolehtia!
Kerroin tässä aikaisemmassa postauksessa tarinan siitä miten päädyin ostamaan tämän trenssin jo nyt. Suunnitelmissani ei ollut hankkia sitä vielä, mutta muoti-jumalat taisivat olla toista mieltä, heh. Onko teillä ikinä käynyt vastaavalla tavalla?
I'm so happy I bought this wardrobe classic. A trench coat in general is one of my favorite pieces and I'm hoping this one will be with me for many years. In France I can actually wear it more throughout the year, because Spring comes earlier and Fall is milder than here in Finland. Winters can get cold, so for sure there is a need for a proper winter jacket, but at least there's no snow!
I told you the story behind this trench coat in my previous post (here) and clearly the Fashion Gods were on my side. It was clearly meant to be that this piece would end up in my closet, heh. Have you ever had similar fashion moments?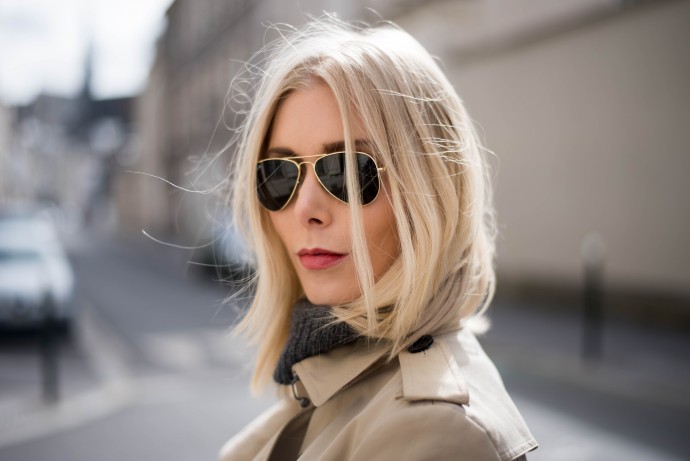 Trench / Burberry
Jeans / Mango
Knit / Joseph
Bag / Céline
Heels / Christian Louboutin
Sunnies / Ray Ban