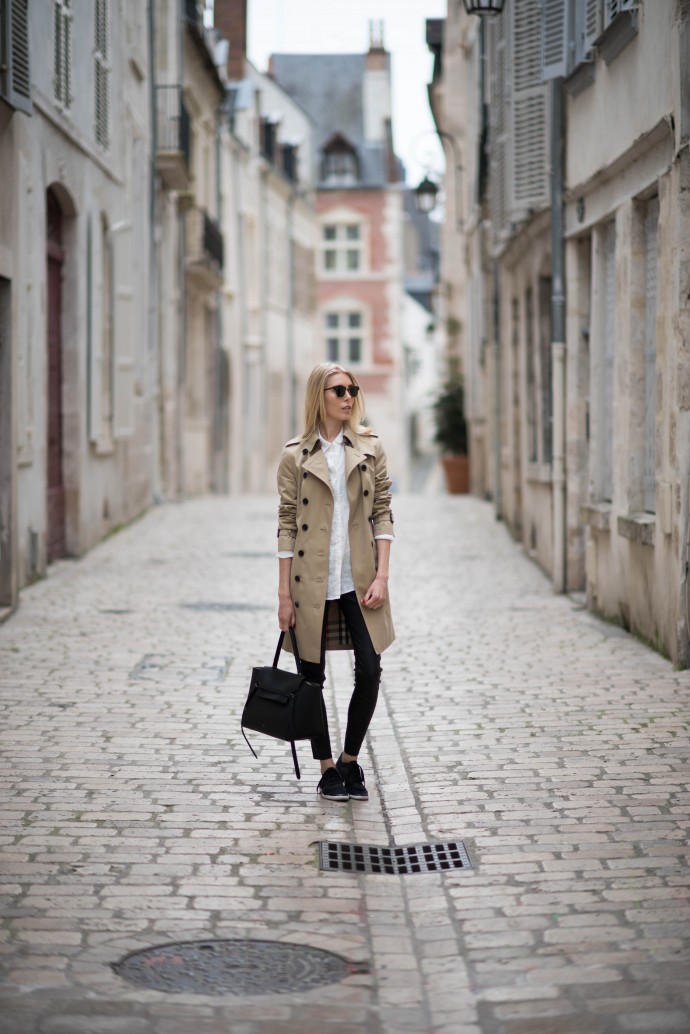 Tämä asu on sellainen missä viihdyn arjessa parhaiten. Korkokengät saavat minkä tahansa asun näyttämään hyvältä, mutta totuus on se, että arjessa kuljen lähes aina matalilla kengillä. Oma kävelytyylinikin on sen verran nopeatempoista, että mitä paremmat kengät niin sitä nopeammin pääsen eteenpäin. Hyötyliikuntaa parhaimmillaan.
Sitten asiasta ihan toiseen. Eilen vietin suurimman osan päivästäni sohvalla toipuen lauantain mielettömistä juhlista ja päädyin katsomaan Youtubesta Elastisen livekeikan. Ennen ulkomaille muuttoa en sen kummemmin kuunnellut suomenkielistä musiikkia, mutta muuton myötä, olen alkanut fanittamaan kotimaisiakin artisteja. Elastinen on ihailtavan positiivinen tyyppi, mutta sen lisäksi ihan mielettömän lahjakas. Kovalla työllään hän on päässyt toteuttamaan unelmiaan. Arvostan!
Mitä pidempään sitä asuu ulkomailla niin sitä suurempi on tarve kuulla omaa kieltään. Näin ainakin itselläni. Musiikki on mahtava apukeino hellittää koti-ikävää. Se luo tutun ja turvallisen fiiliksen, missä ikinä päin maailmaa sitä onkaan.
Hyvää alkanutta viikkoa kaikille!
This outfit is something I wear on a weekly basis. I love high heels and think they bring a certain kick to any outfit, but the truth is that I mostly wear flats during the week. I'm a fast walker so heels are out of the question when I'm taking care of errands. The most comfortable the shoes, the faster the pace heh.
Enjoy your week everyone!
Trench coat / Burberry (similar here*)
Linen shirt / Uniqlo (similar here*)
Leather pants / Zara (similar here*)
Sneakers / Adidas by Stella McCartney
Bag / Céline
Sunnies / Ray Ban
*Mainoslinkkejä.
Save