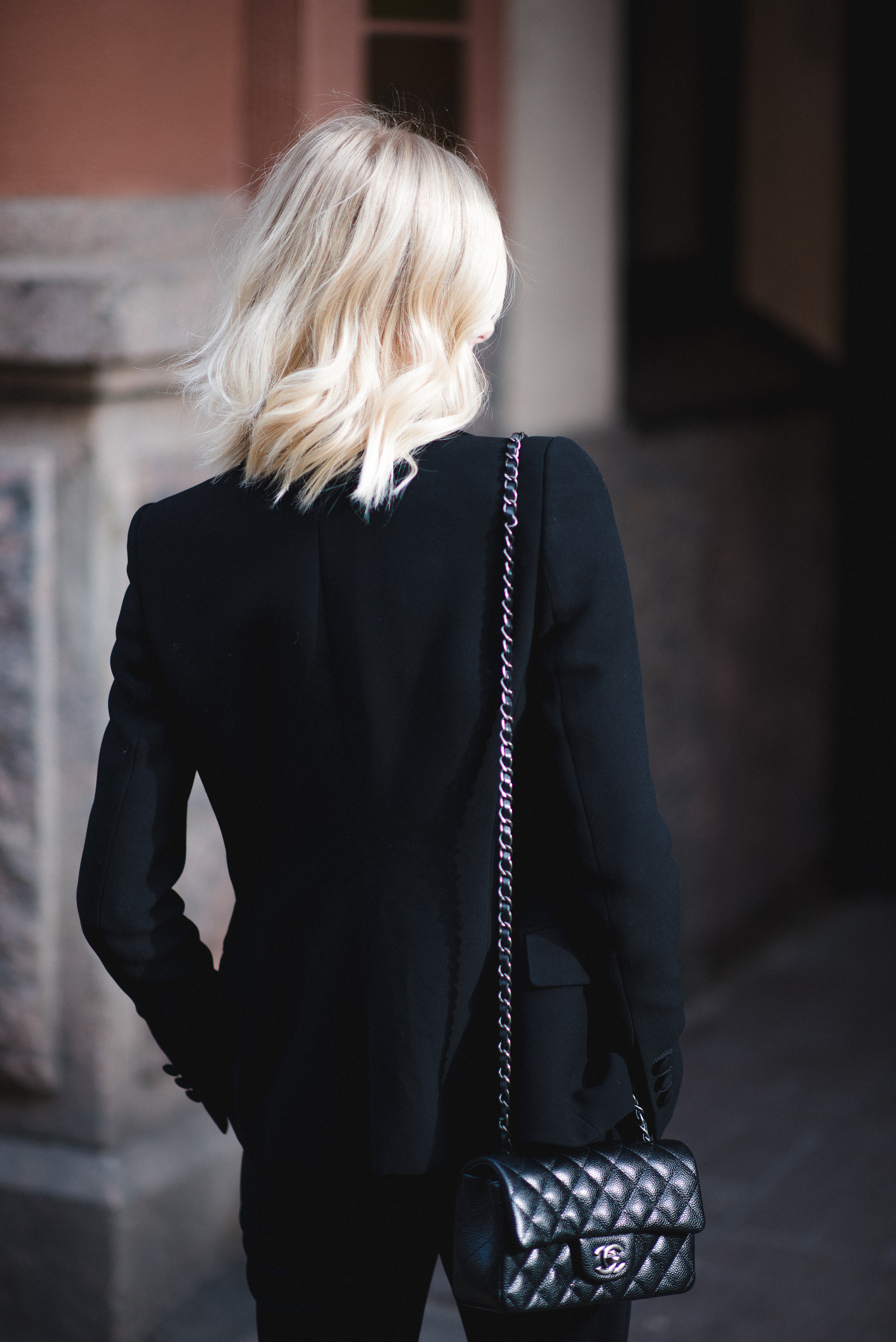 Olen niin onnellinen siitä, että tunnissa pääsen keskustan hulinasta keskelle metsää omalle landelle. Täällä on vaan niin hyvä olla enkä tiedä mitään parempaa paikkaa rentoutumiseen. Olen viettänyt täällä kaikki elämäni kesät, joten täällä paikalla on ihan omanlainen merkitys minulle. Muutettuakin on tullut sen verran paljon, että tämä on yksi niistä harvoista paikoista, joka on aina pysynyt samana.
Olemme yrittäneet etsiä pyöreää lasista ruokapöytää jo pari kuukautta ilman tulosta. En ymmärrä miten sen löytäminen voi olla niin vaikeaa? Habitatissa oli yksi vaihtoehto, mutta sekin oli loppuunmyyty ja sitä tulee varastoon vasta elokuussa. Pitäisi ehkä vain teettää se pöytä…tai ostaa lasin ja jalat erikseen. Olen vaan maailman huonoin kaikissa DYI-jutuissa, että valmiiksi ostettuna olisi ehkä varmempi vaihtoehto, heh.
Pähkäilemme juuri, että mennäkö vai eikö mennä Flow Festareilla tänä vuonna. Artistikattaus on hyvä, mutta viime vuonna kumpikin meistä oli hiukan pettynyt tähän festariin. Meidän odotukset taisivat olla liian korkealla tai sitten kylmä sää vei fiilistä, mutta ehkä pitäisi antaa tälle festarille toinen mahdollisuus?
Tämä yhtäkkinen kesä on jotain niin mieletöntä. Eilen kun ajoimme landelle, niin auton lämpömittari näytti jopa +28 astetta. Tuntuu ihan epätodelliselta, että yhdessä yössä lämpötilat muuttuivat näin radikaalisti. Tänäänkin pitäisi vielä olla +20 astetta, joten mikäs tässä viikonloppua viettäessä. Nautitaan!
I'm so happy we have such a beautiful place in the countryside just one hour from Helsinki. This is the place where I can fully relax and charge my batteries. I've been coming here since birth, so no wonder this home is so special to me.
We've been trying to find a glass dining table forever, without any luck. I would like it to be round, but the options are very limited. Maybe we should just buy the glass and legs separately and make our own?
We are wondering if we should go to Flow Festival this year. The artist selection is good, but last time we were a bit disappointment. I think our expectations were too high and the cold weather didn't help. Maybe we should give Flow another chance?
Something unexpected happened – summer arrived out of the blue. Yesterday it was +28 degrees at our summerhouse, which is crazy since two weeks ago it was snowing. We can't complain though, so this weekend we are taking every single sunray in and enjoying these temperatures to the fullest!
Save
Save
Save
Save
Save