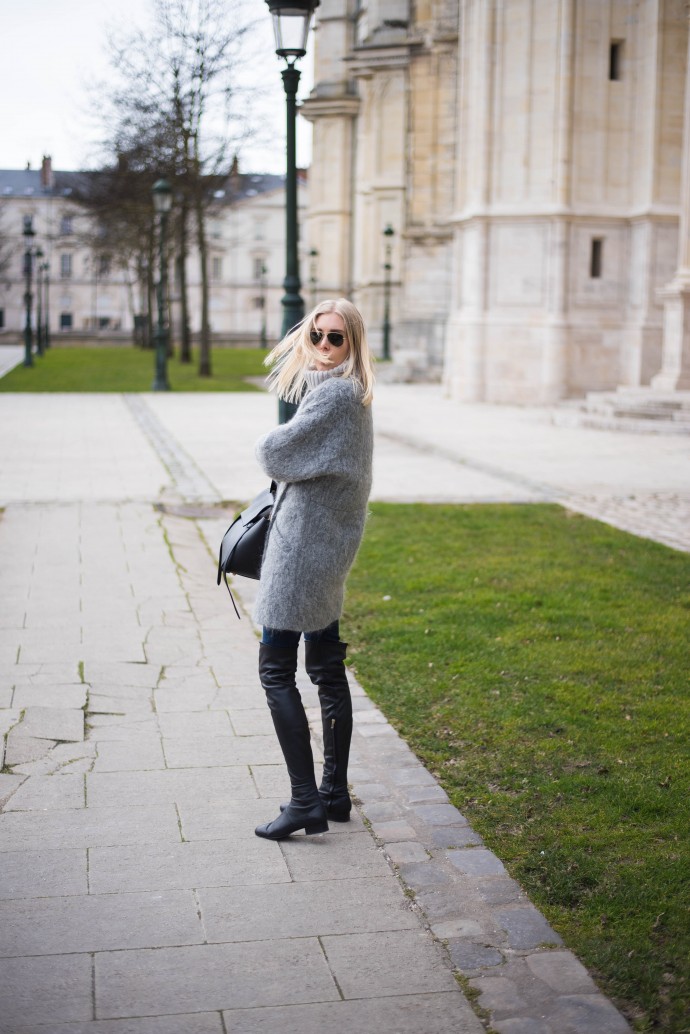 Sain tänään itseni taas ihmisten ilmoille ja samalla käyttööni Zarasta tilaamani mohair-sekoitteisen takin. Löysin takin Helsingin myymälästä, mutta koska kyseessä oli ale-tuote niin kokoja ei enää ollut jäljellä. Löysin sen kuitenkin Zaran ranskalaiselta sivulta (vielä edullisemmin) ja tilasin sen poikaystäväni luokse. Kätevää eikö, heh?
Parempia asukuvia on luvassa huomenna, eli palaillaan. Hyvää illanjatkoa kaikille!
I got myself out of the house today and got to wear this beautiful coat I had ordered to my boyfriends place. More pics tomorrow, so talk to you then! Have a great evening lovelies!