Olen nyt asunut täällä etelässä reilut pari vuotta ja se mitä tulen kaipaamaan muuttaessa, on talvisin oleva valo. Vaikka ulkona olisikin viileämpi, niin auringosta saa ihan älyttömästi energiaa. Illat hämärtyy suhteellisen aikaisin täälläkin mutta päivällä saa kyllä tankattua tarpeeksi valoa.
PS. Hyvää Itsenäisyyspäivää kaikille sinne Suomeen!
I love the light here in the South of France during the winter. We're in December and you can still get energy from the sun even if the temperature is not that high. Quite unusual for someone like me, who comes from Northern Europe, where the sunlight is very limited (or almost non-existant) in the winter.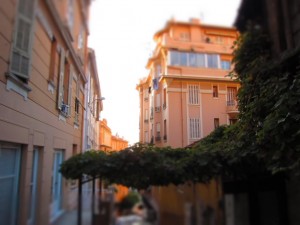 Klo.8.00 aamulla