Ihanaa, tänään me lennetäään Helsinkiin! Ollaan Suomessa reilun viikon ja sinä aikana ohjelmassa on vaikka mitä kivaa. Parasta on nähdä perhettä, ystäviä, isovanhempia ja kahta pikku prinsessaa. Kummityttöni täytti 2-vuotta helmikuussa, joten pääsen vasta nyt onnittelemaan häntä ihan kasvotusten ja toisen ystäväni pikkuinen täytti vuoden täällä viikolla. Häntä juhlitaan sitten lauantaina 🙂 Hyvää viikonloppua kaikille! Törmäillään ehkä Helsingissä:)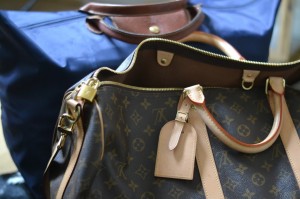 Loppuun vielä Mikko Pohjolan (yksi parhaita suomalaisia artisteja) loistava biisi, enjoy!
We are on our way to Helsinki 🙂 Want to wish you all a great weekend and here is one of my favourite Finnish musicians and his great song, enjoy!