Tänään suunnataan kohti Orleansia ja poikaystäväni vanhempien kotia. Orleansia ympäröivä alue on ihan valtavan kaunis ja läheltä löytyy niin isoja metsiä kuin vanhoja linnojakin. Tällä mini breikillä yritetään rentoutua ja haluan ehdottomasti mennä keskelle metsää pitkälle kävelylenkille. Sielä on paitsi super kaunista niin myös ihanan rauhallista! Saa nähdä tulenko metsähöperönä takaisin 😉
Kuulemisiin ja ihanaa loppuviikkoa kaikille!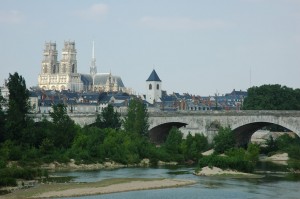 (Source: http://commons.wikimedia.org/wiki/File:France_Orleans_Cathedrale_Pont_Georges_V_01.JPG)
We are on our way to my boyfiends parents place near Orleans. I'm ready for a relaxing mini break! 🙂 Hope all of you have a great end of the week!