Terveisiä taas Pariisista! Palasin tänne eilen täynnä uutta energiaa. Loma landella todella teki terää! Vaikka energiaa sainkin talteen niin en malta odottaa viikonloppua. Kun illalla palaa kotiin ja heti seuraavana aamuna on töitä, ei ehdi ollenkaan rauhoittua. Onneksi viikonloppu tulee niin nopeasti, että ei tarvitse montaa päivää odottaa!
Kotona mua odotti poikaystäväni lisäksi tilaamani Sophie Hulmen laukku, joka oli juuri niin ihana kuin olin toivonut. Juuri oikean kokoinen ja nahka tuoksuu taivaalliselta. Toivon, että ehdin tehdä tällä viikolla esittely postauksen uudesta tulokkaasta niille keitä se mahdollisesti kiinnostaa! 🙂 Asusta sen verran, että tuo cashmere neule taitaa olla mun vaatekaapin mukavin vaate. Täydellinen viileneviin iltoihin!
Mukavaa alkuviikkoa kaikille!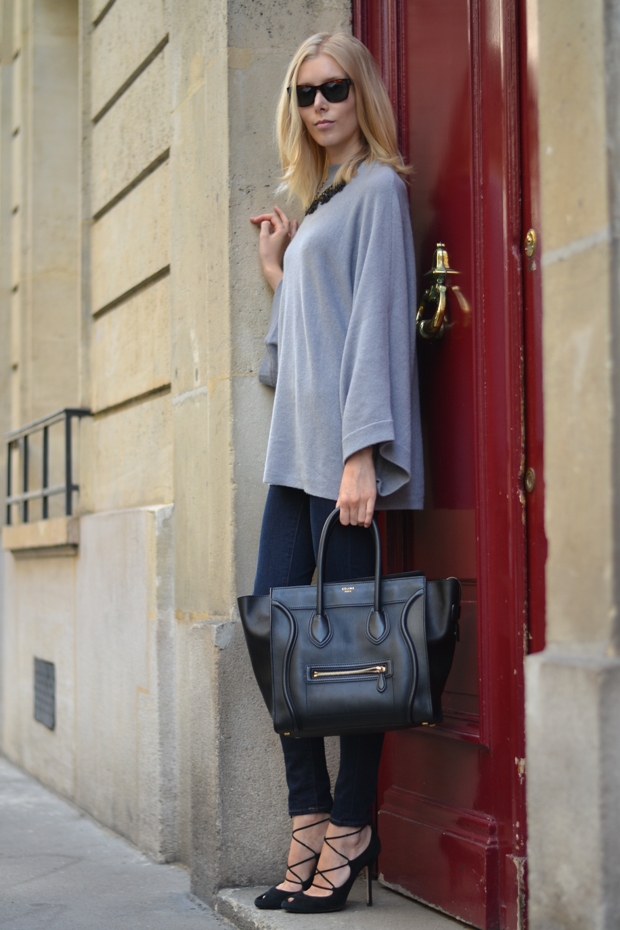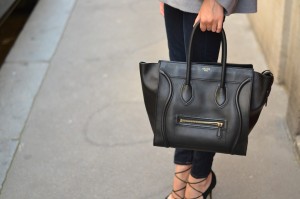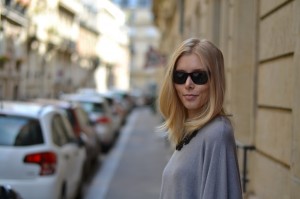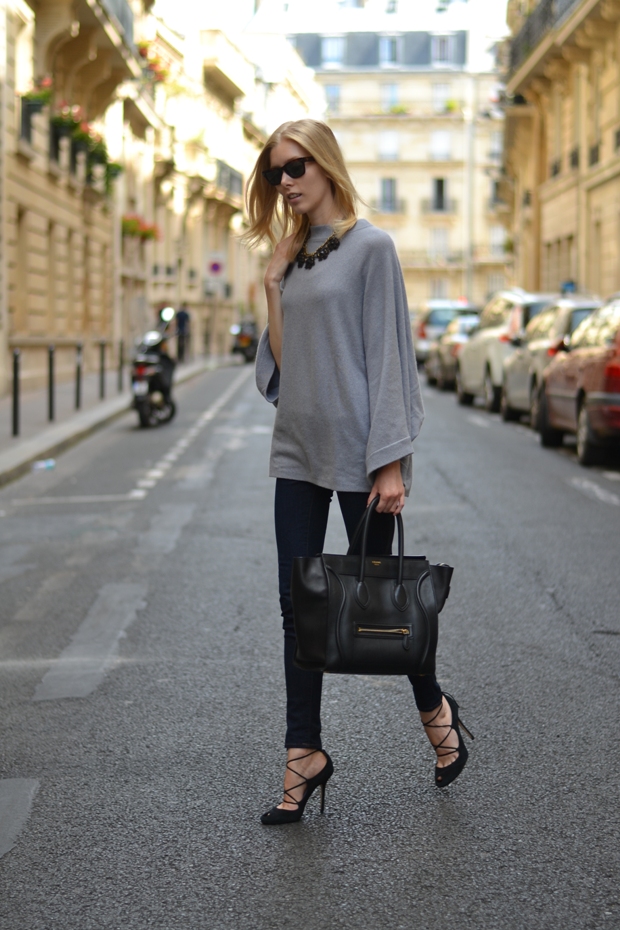 Knit/Zara, Jeans/JBrand, Heels/JimmyChoo, Bag&Sunglasses/Céline, Necklace/Mango
Cashmere cape: the most comfortable piece of clothing in my wardrobe! I arrived back to Paris last night and today I'm off to work again. Yesterday I met with my new bag purchase for the first time (Sophie Hulme's Buckle Tote) and it was love at first sight. The bag is so simplistic yet beautiful! Hope it's going to be a long lasting purchase 🙂 Have a great week!