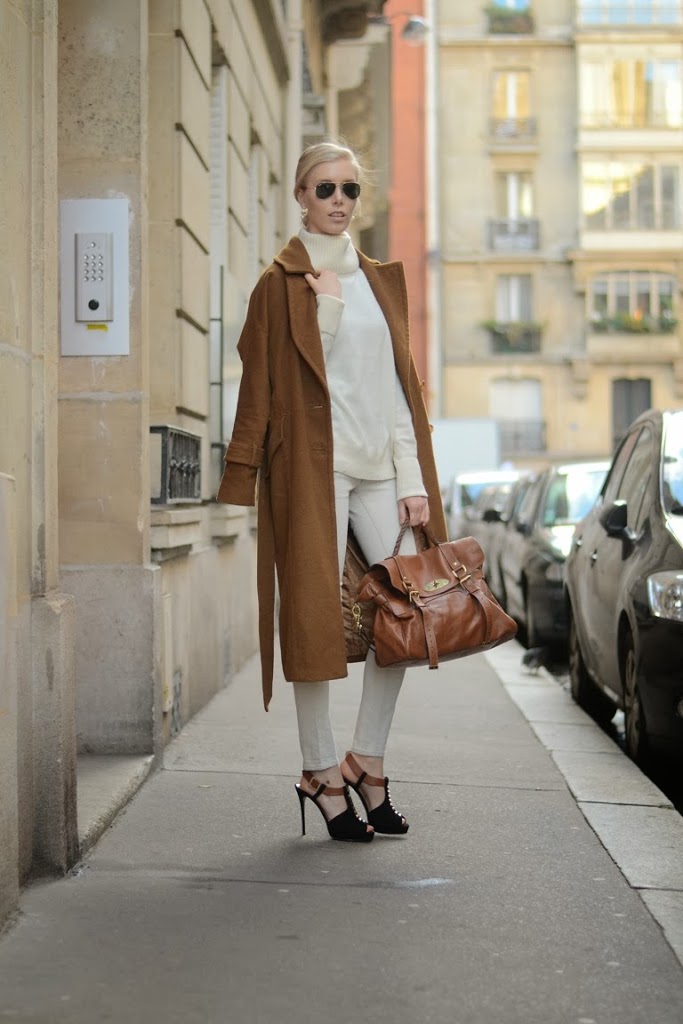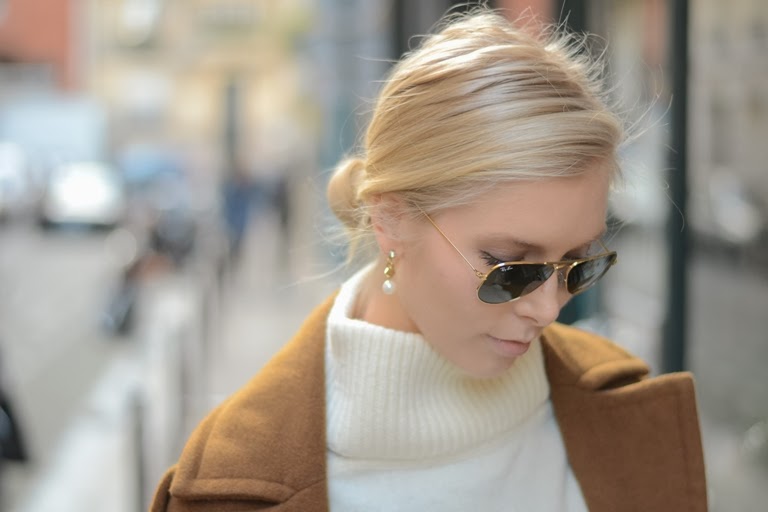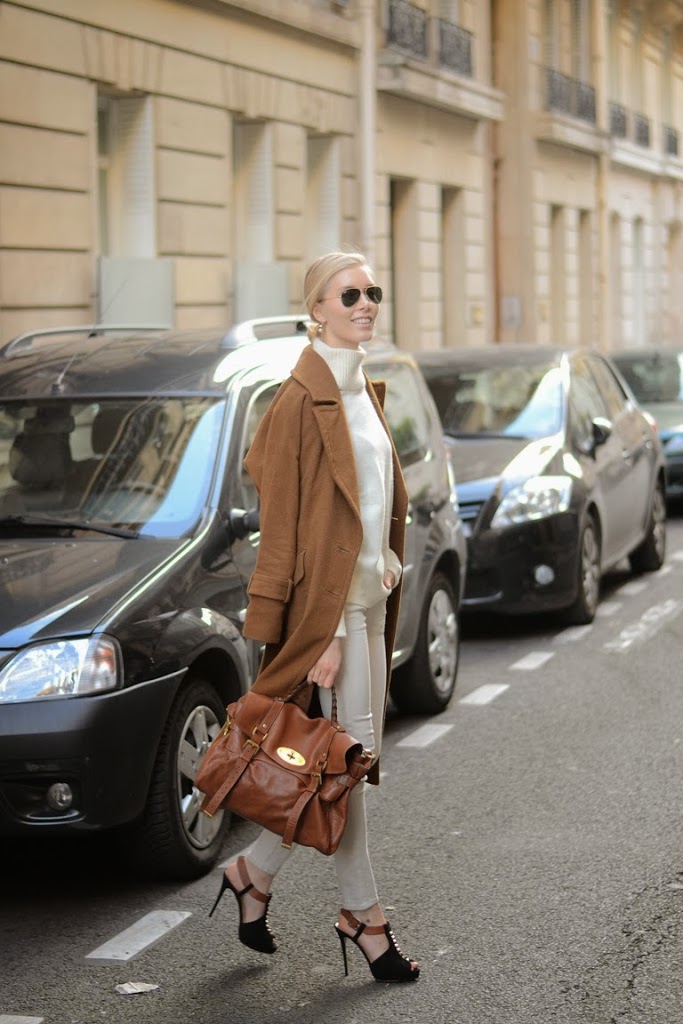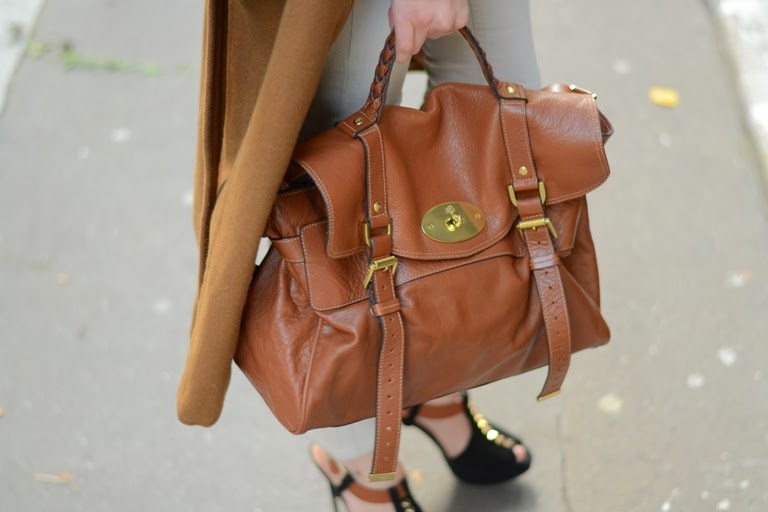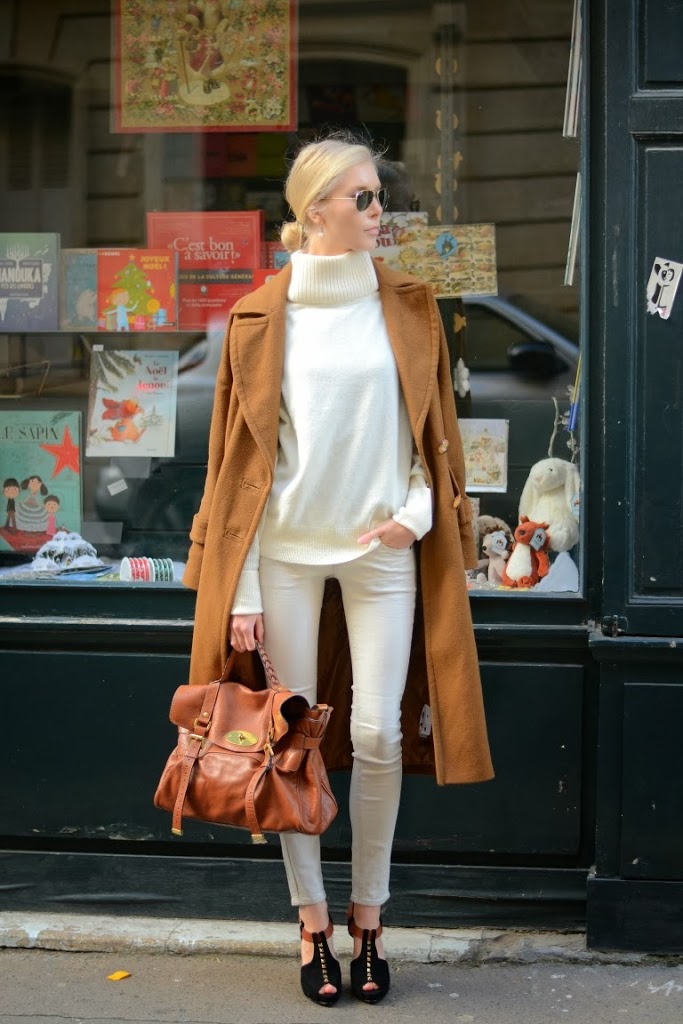 Coat / Asos
Knit / Stories
Jeans / Mango
Heels / Valentino
Bag Mulberry
Sunglasses / Ray Ban
Earrings / H&M
After wearing grey and black outfits almost all winter, I wanted to change it up a little. Caramel tones with white works so well during this time of the year. These colors also work much better for my skin tone, so I should definitely wear them more often.
And guess what? It's my last day at work! I can't believe six months flew by so fast and what I'm going to miss the most are the people I've met during these months. Our team was amazing and I'm so happy to have met everyone in it. This afternoon I am flying back to Finland and tomorrow me and my mom are already up early in the morning to get some things done. So no resting for me, even though it's the start of my vacations!
"See" you in Finland and enjoy your weekend! 🙂
Olen pukeutunut harmaan ja mustan sävyihin lähes koko syksyn ja talven, joten oli kiva hiukan keventää tunnelmaa vaaleammilla sävyillä. Karamellin ruskea ja vaniljan valkoinen sopii täydellisesti yhteen ja on muutenkin omalle vaalealle iholleni imartelevampi vaihtoehto kuin tummat sävyt. Pitäisi vaan useammin muistaa kaivaa nämä sävyt sieltä kaapista…
Ja arvatkaa mitä? Tänään on viimeinen työpäiväni! En voi edelleen uskoa, että puoli vuotta meni näin hujauksessa. Tulen ehdottomasti ikävoimään meidän upeaa porukkaa töissä ja heihin tutustuminen olikin koko harjoittelun paras osuus. Tänään iltapäivällä suuntaan siis kamoineni kentälle ja sitten nokka kohti Helsinkiä. Huomenna aamulla herätään äidin kanssa aikaisin ja tiedossa on pari mukavaa pysähdystä. Niistä ehkäpä lisää sitten Instan kautta!
"Nähdään" kohta Suomessa ja hyvää viikonloppua kaikille! 🙂