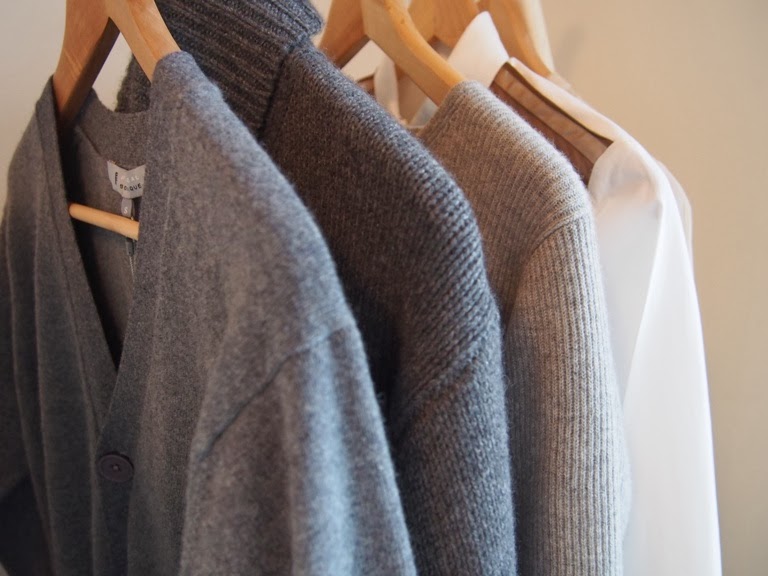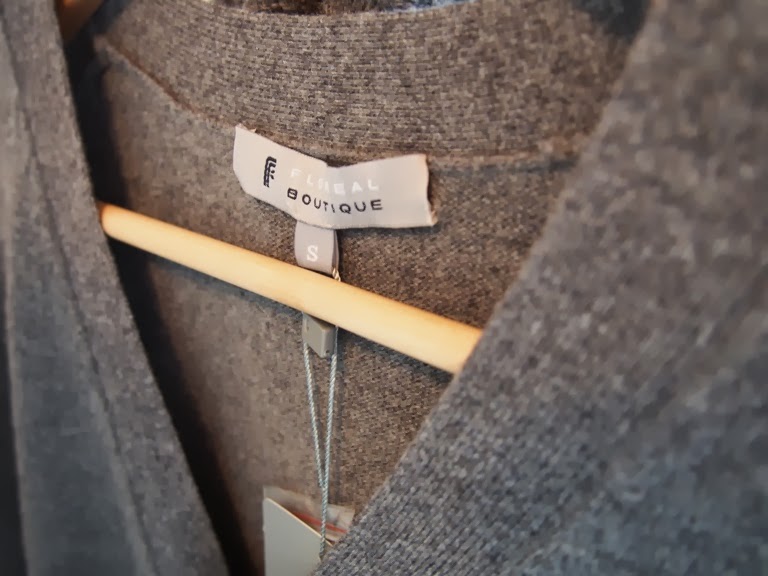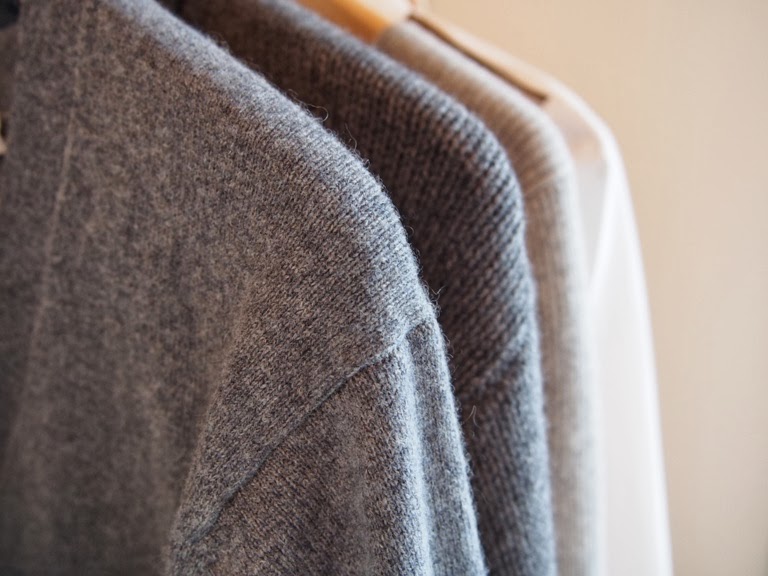 When it comes to clothing, there is one thing I can't live without; cashmere knits. I love natural fibers and think cashmere is one of the best and most luxurious materials. Cashmere also feels very light on, super soft and keeps you warm. As I told you before, Mauritius was a great place to shop cashmere knits. I bought two knits from two different brands. A cardigan (merino wool/cashmere) I found at Floreal (they manufacture cashmere clothing locally). The second find was from Cashmere Polo Club and this store was a dream come true for anyone who loves cashmere as much as I do. They have several stores in Mauritius and each store has a huge selection of cashmere knits in various styles and colors. Pure heaven! The prices are not cheap and the price of each knit is based on the weight of the cashmere. The cashmere itself is Loro Piana cashmere, so some of the finest in the market. I can highly recommend visiting both boutiques when in Mauritius! Oh and I guess you're not surprised both knits are grey…;) I guess I'm as addicted to grey knits as I am to stripes…rehab time perhaps?
For me, this weekend is the last in Finland for a while as on Monday I'm heading back to Paris. I've now lived abroad for four years, but leaving my family never gets easier. I don't think it ever will. Luckily I'm living in a beautiful city with my frenchie, so it could be worse! 😉 Enjoy your weekend!
Mitä tulee vaatteiseen, cashmere neuleet on vaatekaappini kulmakiviä. Cashmere materiaalina on yleellistä, hengittää hyvin ja pitää lämpimänä tällaista paleliaa! 🙂 Kerroinkin teille aikaisemmin, että yllätyksekseni Mauritius oli oiva paikka cashmere ostoksille (siellä kuumuudessa ja kosteudessa tuntui erittäin hassulta ostella cashmere vaatteita!). Gloria lehdessä oli juttu Mauritiukselta juuri sopivasti ennen reissua ja artikkelissa suositeltiin Florealin putiikkia cashmere ostoksia varten. Myymälästä tarttui mukaan merinovilla/cashmere sekoitteinen neule hyvään hintaan. Toinen liike cashmere ostoksia varten oli Cashmere Polo Club ja tämä myymälä oli kyllä pienoinen paratiisi (heillä on useampi liike Mauritiuksella). Iso liike täynnä cashmere tuotteita kaikissa mahdollisissa malleissa ja väreissä. Hinnaltaan tuotteet eivät olleet ihan edullisimmasta päästä ja tuotteet hinnoiteltiin cashmeren painon mukaan. Itse cashmere on Loro Pianalta, eli niiden pitäisi olla laadultaan huippua. Jos matkustatte Mauritiukselle ja cashmere neule on hakusessa niin suosittelen näitä kahta putiikkia! Ja kuten kuvista näkyy, molemmat neuleet on harmaita (yllätys, yllätys). Taidan olla ihan yhtä addiktoitunut harmaisiin neuleisiin kuin raitoihinkin…olisikohan vieroitushoito paikallaan?
Täällä vietetään viimeistä viikonloppua Suomessa, sillä maanantaina paluu takaisin Pariisiin! Tuntuu ihan hassulta, että jo neljä vuotta ulkomailla asuneena, en edellenkään ole tottunut tähän Suomesta lähtemiseen. Tuntuu aina jotenkin yhtä haikealta. Tässä viimeaikoina on myös tullut mietittyä yhtä sun toista ja kun oma tilanteeni on nyt niin avoin, niin on tullut funtsittua, että mihin sitä oikein tulevaisuudessa asettuu. Pelottavaa ja jännittävää samaan aikaan. Täytyy miettiä niin, että asioilla on tapana järjestyä tai muuten stressaan niin, että hiukset tippuu päästä (ja muuten stressaantuneena näin tapahtuu omalla kohdallani ihan oikeasti) 😉 No mutta nyt viikonlopun viettoon ja nauttimaan viimeisistä päivistä rakkaiden luona. Rentouttavaa viikonloppua kaikille! 🙂