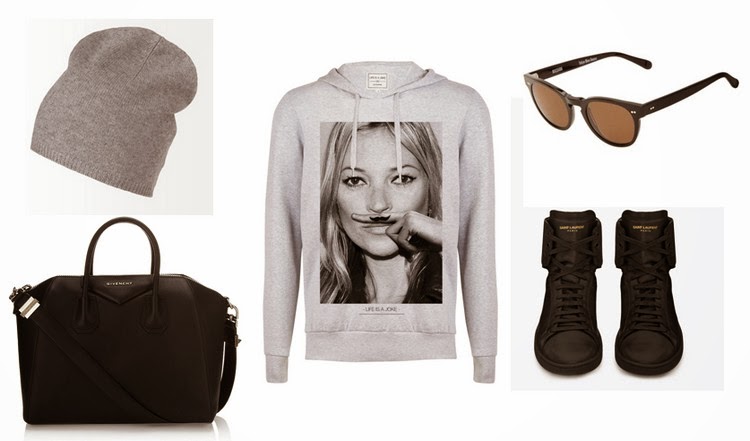 Right now I'm craving for these things (all happen to be quite boyish don't you think?);
1. Cashmere beanie from Filippa K.
2. Givenhcy Antigona (I blame Alexa for this ;)).
3. Eleven Paris hoodie.
4. A pair of Massada sunnies.
5. Saint Laurent or Chanel's black sneakers.
Tällä hetkellä himotuslistalla on nämä jutut (kaikki on jotenkin poikamaisia eikö?);
1. Cashmere pipo Filippa K:lta.
2. Givenchyn Antigona – Syytän Alexaa tästä 😉
3. Eleven Paris huppari.
4. Massadan aurinkolasit.
5. Saint Laurentin tai Chanelin mustat tennarit.