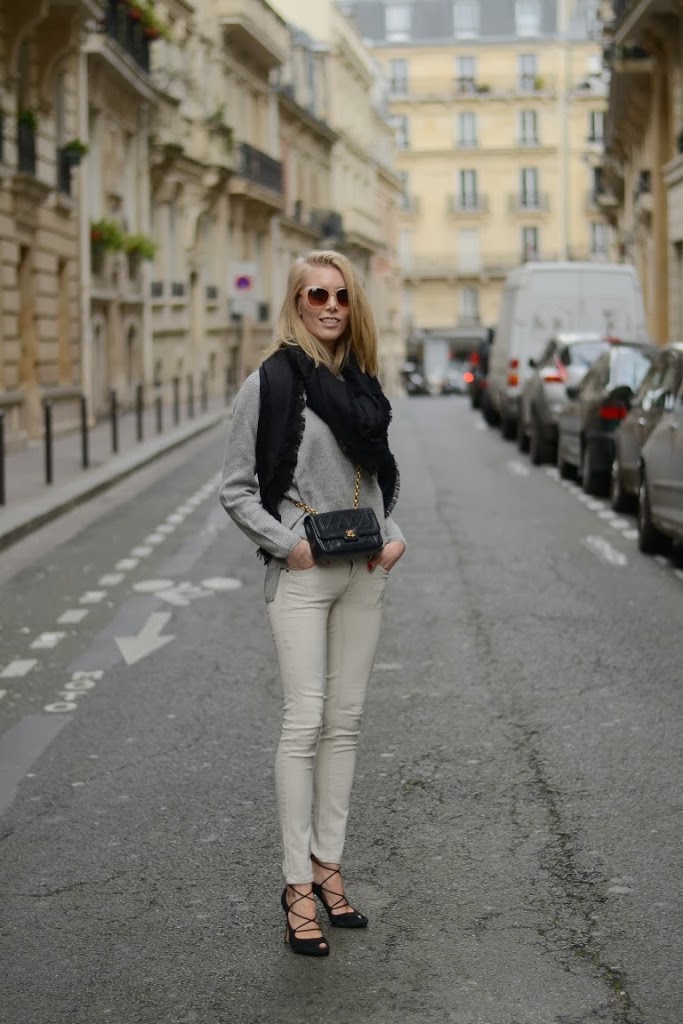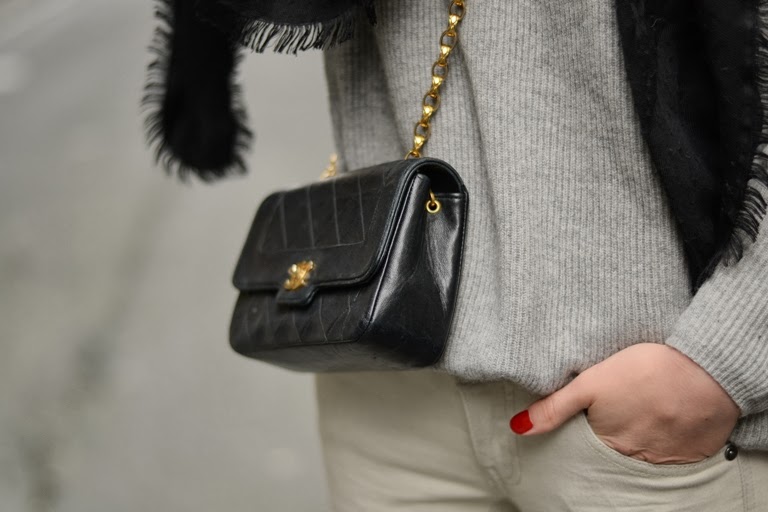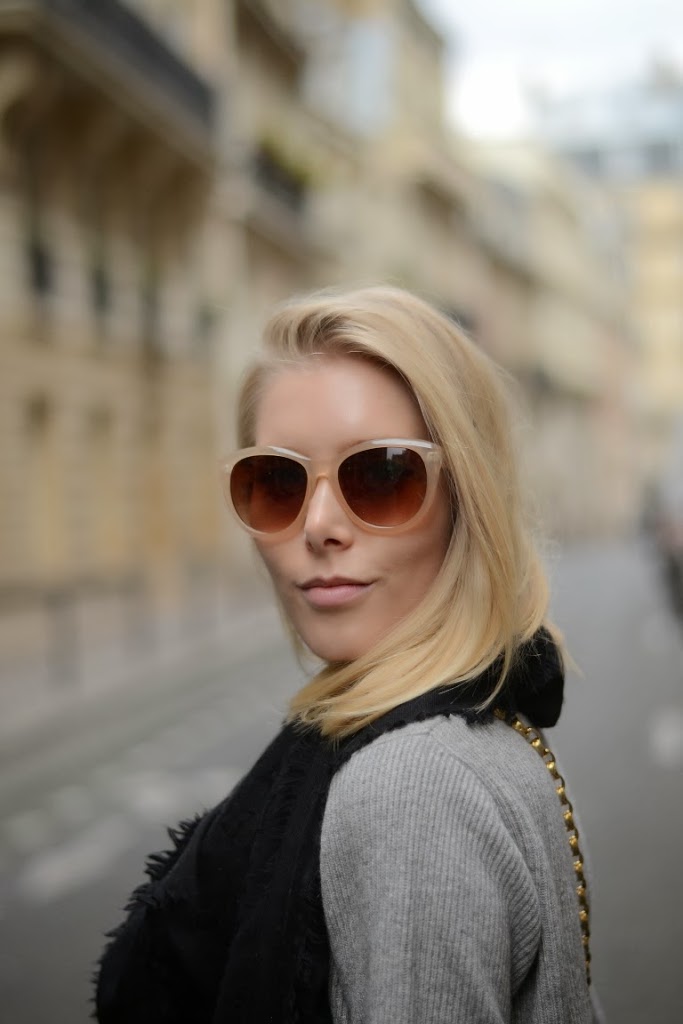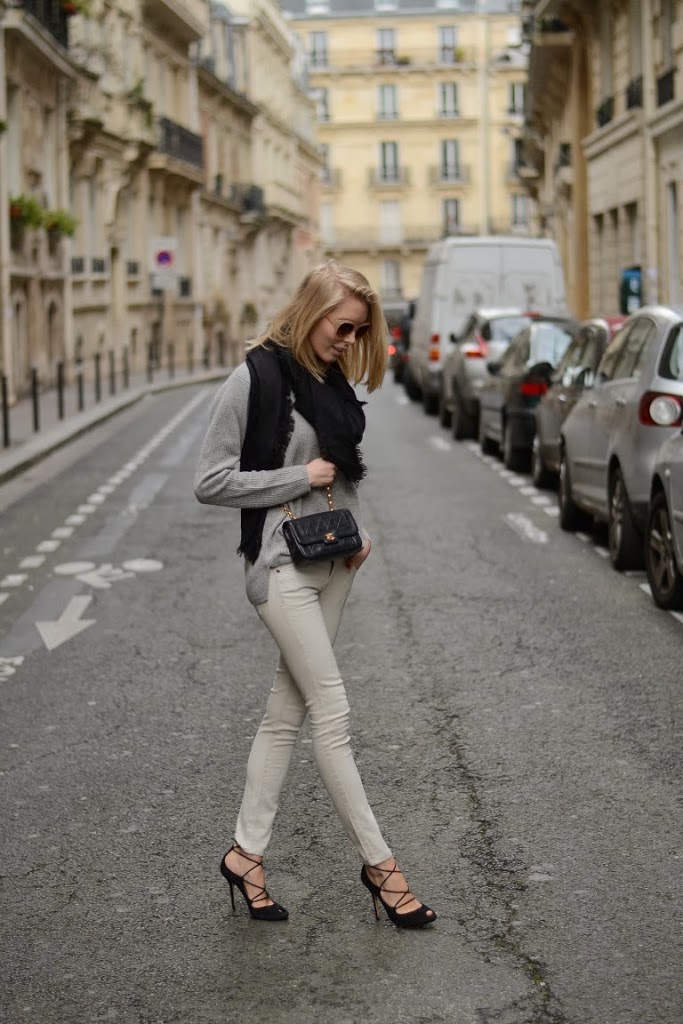 Knit / Cashmere Polo Club
Jeans / Mango
Scarf / Louis Vuitton
Heels / Jimmy Choo
Bag / Chanel
Sunnies / Aldo
Yesterday was such a warm and sunny day. The past week has been rainy and cold, but I'm happy it's turning around again. The weather forecast for the weekend is sunshine and +18 degrees so I'm keeping my fingers crossed this will happen. That would almost feel like summer…at least for me coming from Finland where that is considered summer temperature. 😉 I'm holding on to me grey colors even though the weather is warming up, but pairing this color with white jeans is a great way to make grey tones look less heavy.
Have a great weekend!
Eilen oli niin upea ja lämmin päivä. Muotiviikkojen aikana satoi paljon ja oli yllättävän kylmä, joten olen iloinen, että ilmat muuttui taas lämpimämmäksi. Viikonlopun sääennuste lupaa viikonlopusta aurinkoista ja lämpötila voi kohota jopa +18 asteeseen. Se tuntuisi jo lähes kesältä…toisaalta näin suomalaisena, no wonder. 😉

Harmaa väri pysyy matkassa vieläkin, mutta sen saa helposti raikastettua yhdistämällä sen esimerkiksi valkoisten farkkujen pariksi. Näyttää heti paljon kevyemmältä vai mitä sanotte? Oikein rentouttavaa viikonloppua kaikille!

P.S. Arvonnan voittaja selvisi ja kosmetiikka paketti lähtee Nooralle, onnea (lähetin sinulle mailia)! 🙂 Kiitos kaikille osallistumisesta ja mielipiteistä sen suhteen mikä on teidän lempi sisältö tässä blogissa!