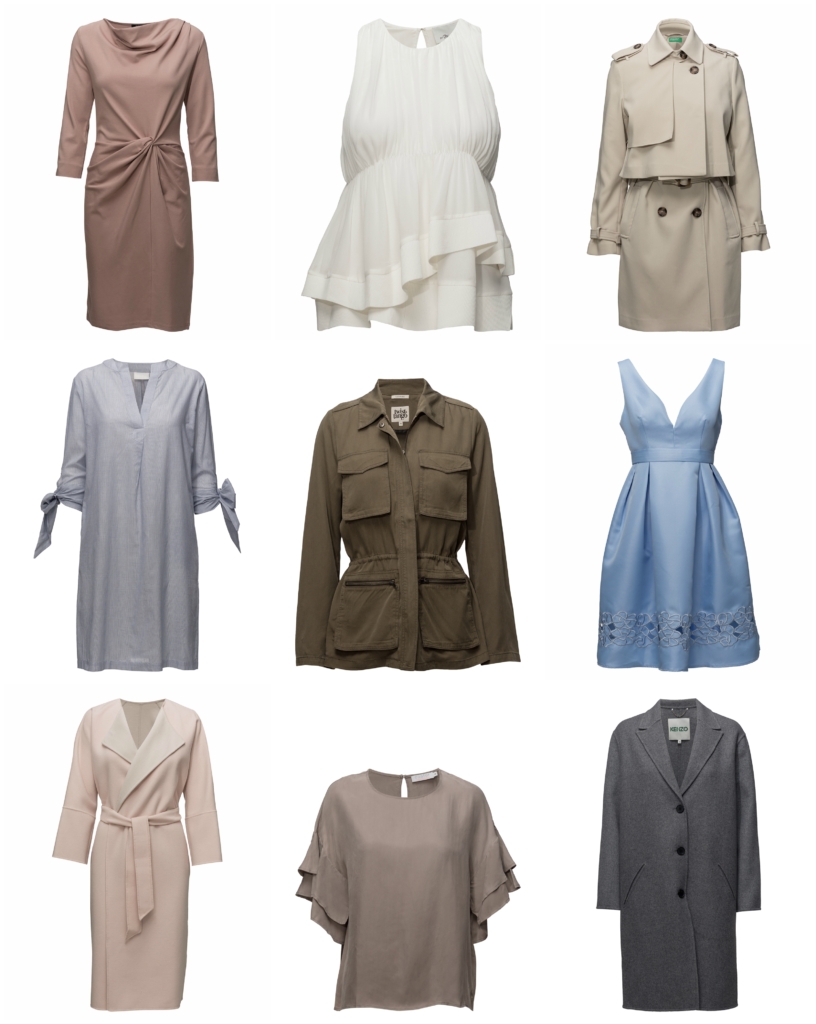 Dress / Ilse Jacobsen   Silk top / Phillip Lim   Trench / Benetton
Dress / Day Birger et Mikkelsen   Blazer / Twist and Tango   Dress / By Malina
Coat / Weekend Max Mara   Top / Coster Copenhagen   Coat / Kenzo
Aika harvinaista, että viikon suosikeissani ei näy mitään mustaa! Olisiko niin, että tämä valoisuus olisi vaikuttanut niin paljon, että mieli on jo kääntynyt kevääseen ja vaaleampiin asuihin? Todellisuudessa sitä painitaan vielä paksujen toppatakkien kanssa, mutta otan vastaan kovat pakkaset jos niiden myötä saa nauttia tästä pilvettömästä taivaasta.
Energistä tiistaita kaikille!
A miracle has happened – there are no black items in my picks of the week! I guess this light and sunshine is making my head too soft, heh. Or perhaps it's just the desperate attempt to speed up spring. Now it's almost -16 degrees at night, so the air is quite fresh in the morning, so spring feels like forever away, but it's coming. Slowly, but surely…
Enjoy your day everyone!
*Commercial links/Mainoslinkkejä.