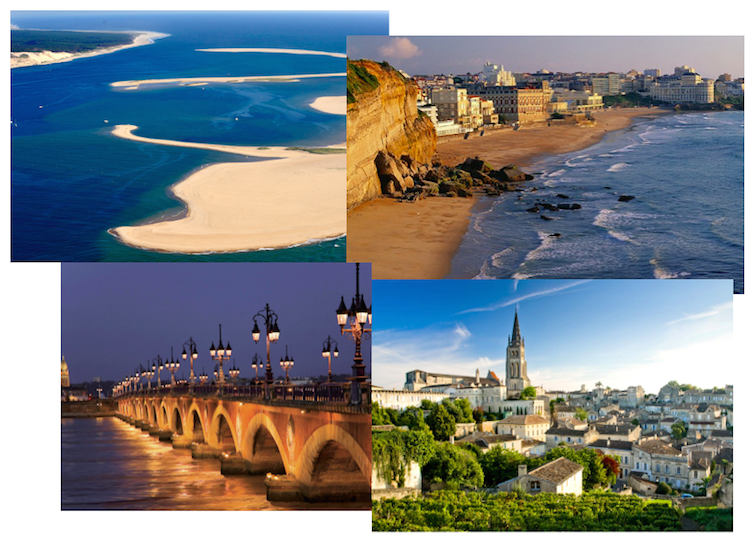 Tänään lennän Ranskaan rakkaani luokse. Heti huomenna me suuntaamme autolla Ranskan länsirannikolle. Kerroinkin jo, että reissusta tulee aika intenssiivinen, sillä halutaan nähdä mahdollisimman monta paikkaa. Kumpikaan meistä ei ole mitään aurinkoa palvovia lomalaisia, joten tekeminen ja siirtyminen paikasta toiseen sopii meille paremmin kuin hyvin. Reitin varrelta löytyy seuraavat kohteet:
Siitä huolimatta, että Ranskassa tuli vietettyä monta vuotta, on länsirannikko täysin uusi tuttavuus itselleni. Etelä-Ranska ja Pariisin seutu on niitä tutumpia alueita, mutta uskon, että länsirannikko on myös upea. Mikä alue nyt Ranskassa ei olisi tutustumisen arvoinen? 🙂 Jos teillä on muuten hyviä vinkkejä näihin kaupunkeihin niin ne otetaan ilolla vastaan!
Yritän postailla myös reissusta, mutta jos loma vie koneesta voiton niin reissupostauksia tulee sitten myöhemmin. Ajastin muutamia postauksia, joten täysin hiljaista ei täällä kuitenkaan ole! Viikonloppuna ehdin muuten harjoitella sen kiharruspuikon käyttöä, joten postausta siitä luvassa keskiviikkona. Kuulemisiin!
Today I'm flying to Paris to see my love. Tomorrow we'll then get comfortable in the car and drive down to the west coast. Our road trip will be quite intense as we want to see as much as possible. Our goal is to visit the following cities:
Even though I spent many years in France, I never got a chance to visit the west coast. I have a feeling it will be very beautiful…and in all honesty, all of France is gorgeous. If you have any good tips on any of these cities, I would appreciate them in the comment box. Thank you! 🙂
I have scheduled some posts for the next two weeks, so the blog will keep on running. I'll also try to post something from our trip while we are there, but if that doesn't happen, then I'll do some travel posts later. Take care everyone!