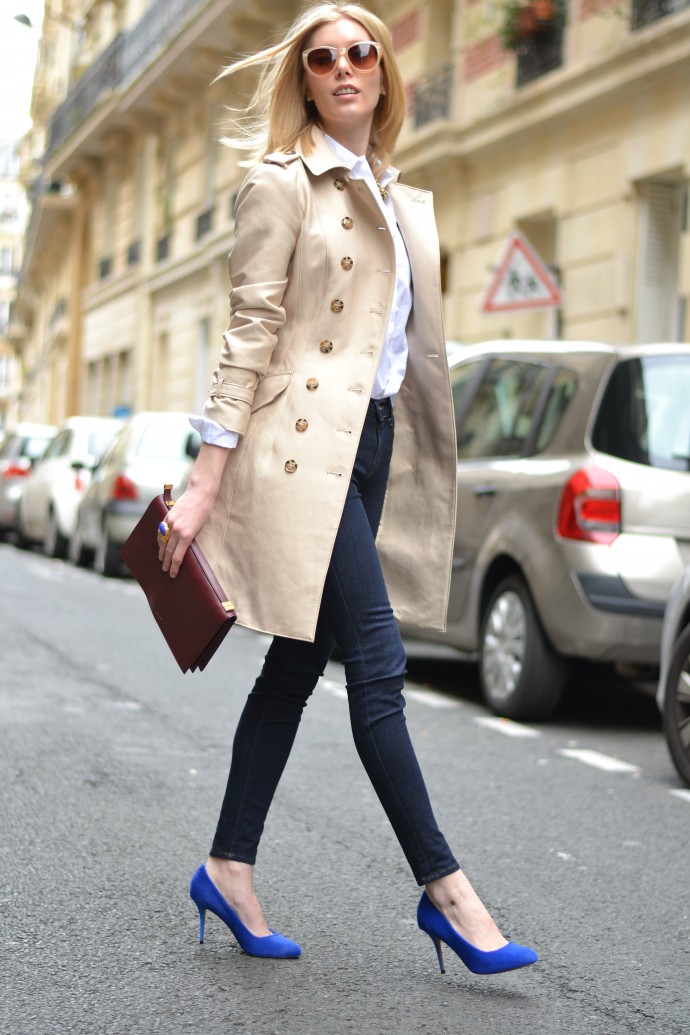 Palataan torstain kunniaksi Pariisiin ja tähän vanhaan asukuvaan. Siivoilin vanhoja kansioitani ja tämä asu erottui kuvien joukosta väriensä vuoksi. Keväinen fiilis on myös se mitä tästä löytyy! Vaikka talvi on vielä ihan voimissaan niin kevät tuntuu olevan jo kulman takana. Onkohan tämä kevään odottelu osa talvesta selviytymistä? Tarve uskoa ja uskotella itselleen, että vielä hetki ja sitten helpottaa? Itse kun alan odottelemaan kevättä jo heti tammikuussa ja ihan rehellisesti sanottuna, kevät on silloin vielä aika kaukana.
Tämä kuva muistuttaa itseäni myös siitä, että näitä värikkäitä asusteita voisi kaivaa esille hieman useammin. Miten raikkaalta ne näyttääkään!
TBT! I was cleaning my picture folders and this outfit just jumped out due to the brighter colors. As you know, I love black and grey so this outfit really stood out from all my other outfits. I also love how it reminds me of Spring, which is something I'm waiting for so badly. It seems funny that I start waiting for Spring as soon as New Year's Eve is done even though it's still quite far away then. Maybe it's the only way to survive the long and cold winter, heh?
This picture also reminds me why I  should wear these colorful accessories more often. They look so fresh don't you think?
Trench coat / Zara (similar here*)
Shirt / Stella McCartney (similar here*)
Jeans / J Brand
Heels / Céline (similar here*)
Clutch / Céline
Ring / Saint Laurent
*Mainoslinkkejä.