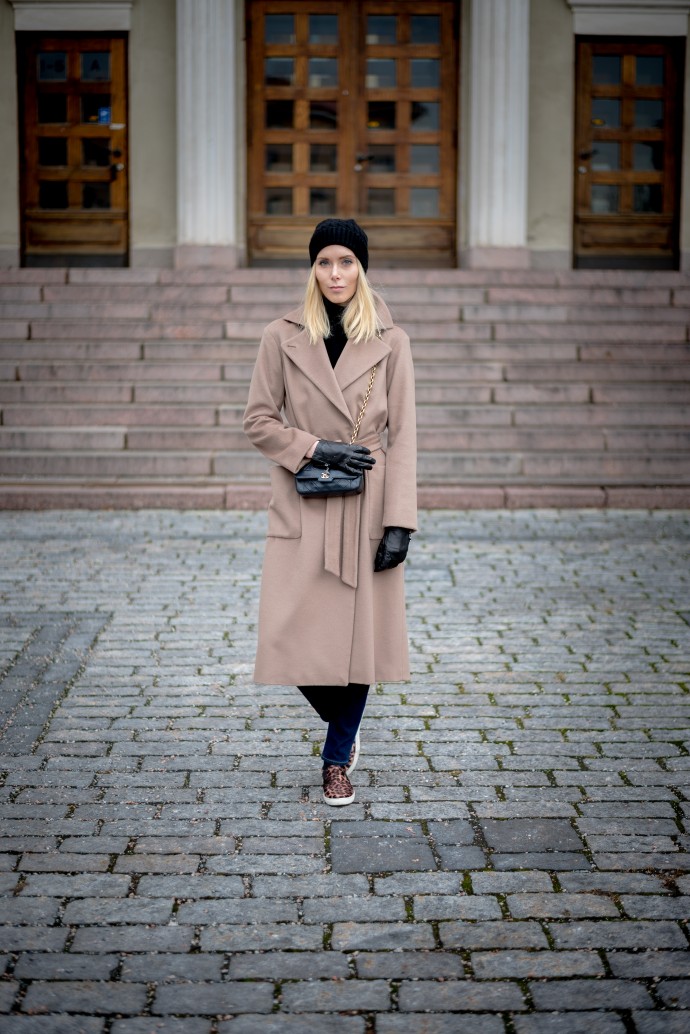 [dropcap custom_class="normal"]Toivottavasti teidän viikonloppu sujui hyvissä merkeissä? Itse otin aika rauhallisesti ja sain vihdoin nukuttua kunnolla ja ladattua akkuja. Sen lisäksi saatiin koko perhe kasaan lauantaina illalliselle ja oltiin yhdessä suosikkiravintolassani. Eilinen menikin sitten yhden pikkuneidin kolmevuotis synttäreitä juhliessa. Rauhallinen, mutta ihana viikonloppu siis takana ja nyt on energiaa aloittaa taas uusi viikko.[/dropcap]
Puhuttiin viime viikolla mahdollisesta takatalvesta ja eilinen päivä olikin sen verran viileä, että viime viikon keväinen ilma tuntui aika kaukaiselta. No mutta jos jotain hyvää pitää keksiä niin tämän jälkeen se aurinko ja lämpö tuntuu taas entistä paremmalta! Kyllä se aurinko sieltä vielä palaa. Onneksi en kuitenkaan vienyt varastoon ihan kaikkia talvitakkejani koska niitä kyllä tarvitaan vielä ainakin tämän viikon.
Hyvää viikonalkua kaikille!
P.S. Blogissa on meneillään lukijatutkimus ja siihen sekä Ladurée teepaketin arvontaan päääsette osallistumaan tästä!
I hope all of you enjoyed your weekend? Mine was very relaxed as I got some much needed sleep and got my batteries recharged. Besides that, on Saturday we had a family dinner and yesterday we celebrated my friends daughters birthday. Relaxed, but a nice weekend indeed!
In Finland the weather got much colder again so I'm glad I didn't pack away all my winter gear. I'll definitely need them this week. But the sun and warmth will come back, so I'll keep waiting for that…
Have a great Monday everyone!
Coat / Max Mara
Jeans / Joie
Shoes / H&M
Knit / & Other Stories
Beanie / Uniqlo
Bag / Chanel
Gloves / H&M