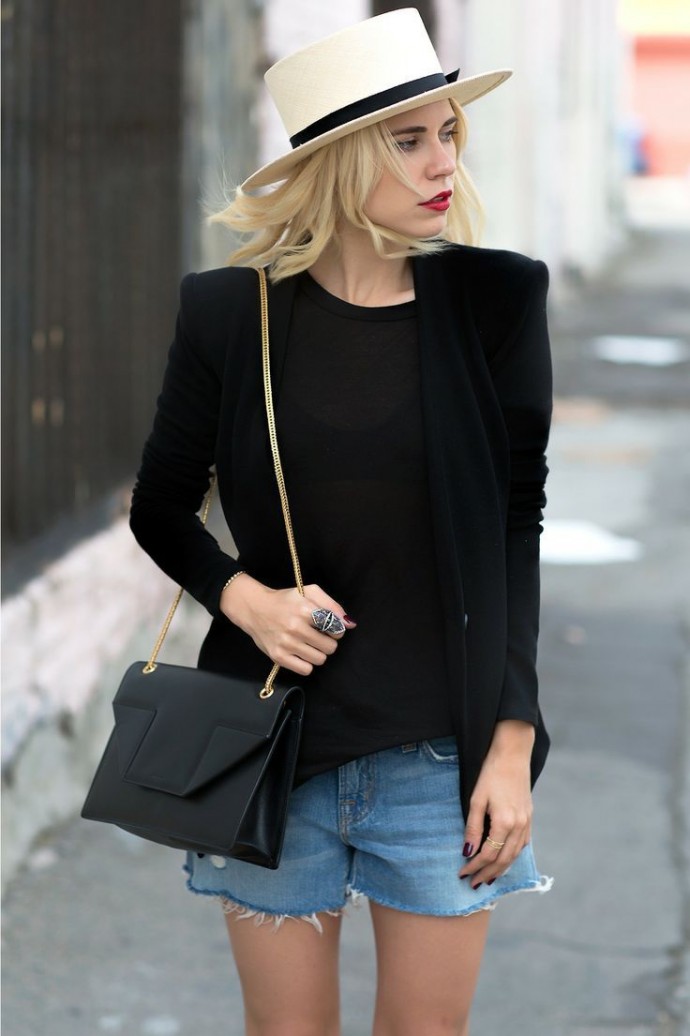 [dropcap custom_class="normal"]Ihastuin tähän asuun heti kun bongasin sen Pinterestistä! Tummat sävyt sopivat aina vuodenajasta riippumatta, mutta kun kokonaisuutta keventää vaaleilla farkkushortseilla, paljailla säärillä ja vaalealla hatulla niin asu on täydellinen lämpimään kesäpäivään.[/dropcap]
Täällä ruudun toisella puolella maanantai on alkanut aika väsyneissä merkeissä. Vapun vuoksi viikonloppu oli niin pitkä, että siinä ehti menettää jo rytminsä lähes kokonaan. Herääminen tänään olikin sitten työn alla. Huomenna herätyskello soi todella aikaisin, joten eiköhän sitten illalla viimeistään taas väsytä ihmisten aikoihin.
Hyvää alkanutta viikkoa kaikille!
I love this casual look. Perfect for a warm summer day! I think darker colors work well during summer as long as the entire outfit is not too gloomy. A bit of bare skin, lighter accessories and you're good to go.
This Monday has been super difficult for me, because I could barely get up in the morning. May Day celebrations really messed up my rhythm. I'm sure I'm not the only one! "Luckily" tomorrow I have to get up super early so I have a feeling this will put me back to my normal rhythm again.
Enjoy the start of a new week everyone!
*Image: Pinterest.