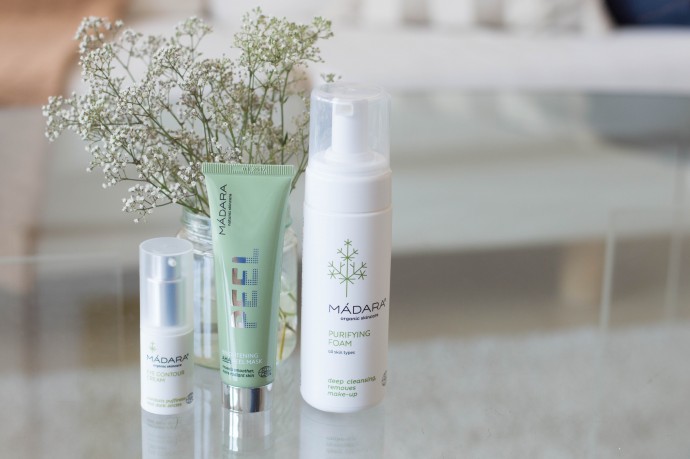 [dropcap custom_class="normal"]Pikainen muistutus! Huomenna alkaa Mádaran 24h alennusmyynti ja kaikki tuotteet ovat -40%. Itse laitan tilauksen menemään heti keskiyön jälkeen, jotta saan varmasti kappiini täytettyä lempituotteillani. On muuten ihan mahtavaa, että Mádara toteuttaa näitä 24h alennusmyyntejään vuosittain! Tässä säästää pitkän pennin siihen verrattuna jos ostaisi tuotteet täyteen hintaan.[/dropcap]
Löytyykö sieltä ruudun toiselta puolelta muita Mádara faneja?
Just a quick reminder that after midnight the Finnish online store of Mádara starts their 24h sale. I'm going to make my order right away so I get everything I'm intending to order. I love these sales days and if you don't have an address in Finland, don't worry, because they arrange these sales days for different countries at different times. It's worth waiting for as you can save quite a lot!
Are there any other Mádara fans out there?