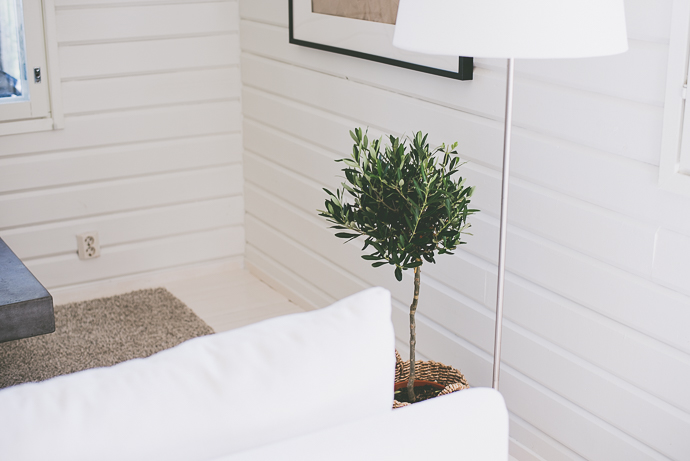 Meidän viimeinen lomaviikko on mennyt niin kaupungissa kuin landellakin. Maaseudulla pystyy paremmin rentoutumaan, joten täällä on tullut vietettya enemman aikaa. Ilmatkin ovat niin upeat, että mika täällä hengaillessa. Ei voi valittaa!
Aurinkoterassi on valmistunut jo keväällä, mutta sille ei ole ollut käyttöä kuin vasta nyt, joten sen sisustaminen on jäänyt ihan kokonaan. Nyt kun elokuu lähenee jo loppuaan niin taitaa terassiprojekti jäädä ensi vuodelle. Nyt siella pitäisi järkätä kunnon kesätanssit kun se huutaa tyhjyyttään. Voisi olla hyva läksiäisidea!
Ei muuta kuin juhlia suunnittelemaan, heh.
Our last holiday week has gone at the countryside as well as in the city. We both enjoy relaxing at the summerhouse so that's what we have done the most. The weather has also been amazing so what better place to enjoy life than here!
The sun terrace was built this Spring, but since the summer was so rainy and cold (until now) we haven't decorated it yet. Looks like it's going to be next years project. What I should do is organise a party here for my friends and make it a dance floor. That would work, heh.
So I guess I'll start planning an end of summer party now!
Save