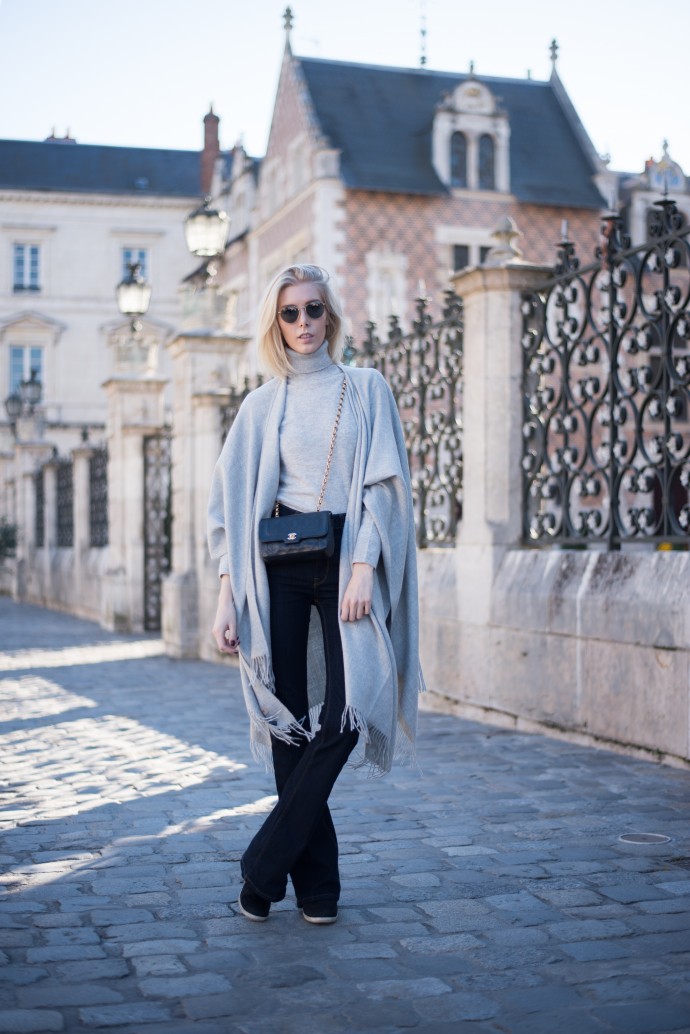 Meidän viikonloppu meni rauhallisissa merkeissä ja parantelin perjantaina alkanutta flunssaa. Perjantainahan palasin tänne Ranskaan ja huonovointisena matkustaminen vei kyllä ne viimeisetkin mehut (olin ainakin halloweeniksi sopivasti zombin näköinen). Perjantai ja lauantai meni siis lähinnä nukkuessa. Onneksi eilen oli parempi fiilis ja hyvä niin koska uusille kuville oli tarvetta.
Pääsin vihdoin ja viimein pukemaan ylleni tämän Balmuirin baby alpakka-viitan ja oli kyllä täydellinen lohtuvaate flunssaisen viikonlopun jälkeen. Kotona kietoudun saman materiaalin (ja merkin) huopaan ja ulos mennessä voin ikään kuin pitää huovan ylläni kiitos tämän viitan.
Baby alpakka on kuulemma materiaalina kashmirvillaa kestävämpää, joten huovan ja viitan materiaalina se on aivan täydellinen. Baby alpakka on kuitenkin ihanan pehmeää ja lämmittää hyvin. Kashmirvilla on toki vielä astetta silkkisempää ihoa vasten, mutta ainakin meillä huovat ovat jokapäiväisessä käytössä, joten silloin niiden pitää kestää käyttöä hyvin.
Tämä viitta on muuten siitä mahtava, että se on leikattu muotoon (vieläpä Suomessa), joten se ei tipu tai valu hartioilta alas. Itselläni on joskus ollut sellaisia viittoja, jotka eivät pysy päällä vaikka mitä yrittäisi. Tämän kanssa ei onneksi sitä ongelmaa ole!
Ja hei jos teistä joku on etsinyt tummia leveälahkeisia farkkuja, niin suosittelen kurkkaamaan Lindexiin. Näin nämä farkut upean ystäväni jalassa ja hän näytti niin hyvältä, että oli pakko käydä nappaamassa samanmoiset myös omaan kaappiini!
Hyvää alkanutta viikkoa!
This baby alpaca cape from Balmuir is a new item in my closet and I absolutely love it. We also have a blanket at home from the same material, which I always throw on me at home. Now I have this one to wear when leaving the house. It's basically the same blanket, but it has been cut in the shape of a cape. As you can imagine, a piece of clothing doesn't get more comfortable than this.
The material is also luxurious and even if baby alpaca is not as soft as cashmere, it's way more durable. Tomorrow I'll show you the blanket, which has become an essential piece in our home.
Enjoy this new week everyone!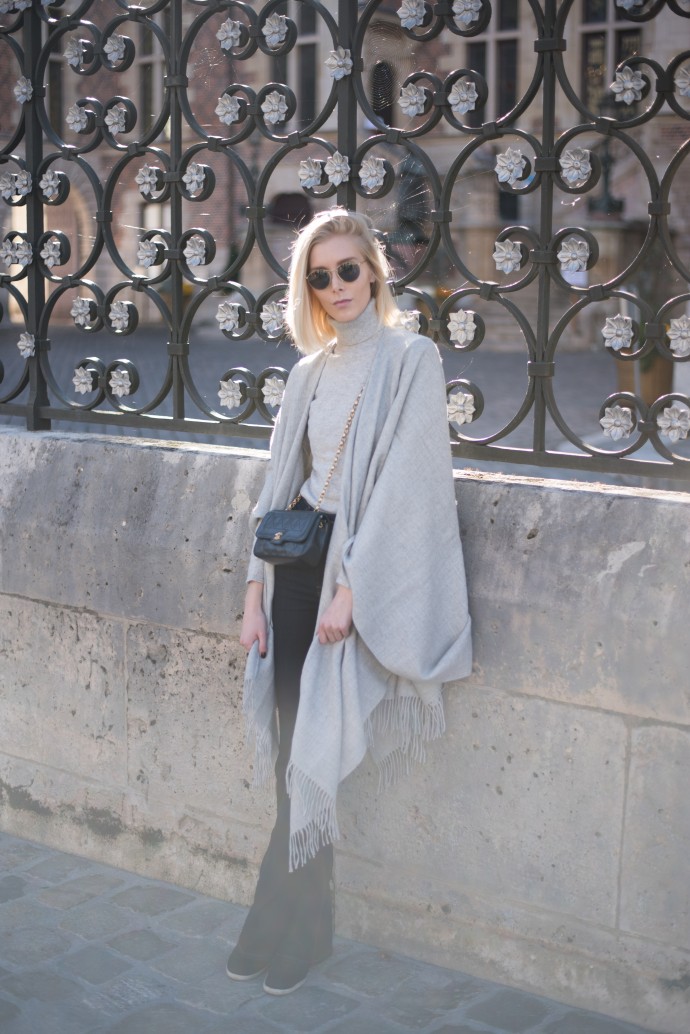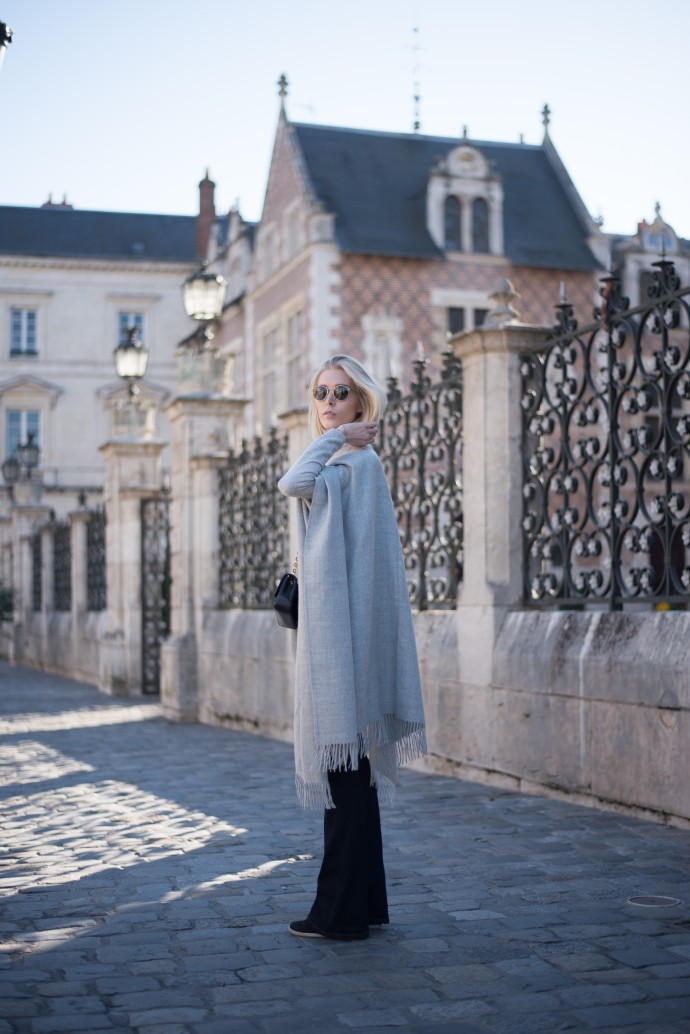 Cape / Balmuir*
Knit / Andiata*
Jeans / Lindex
Sneakers / Paul Green
Bag / Chanel
Sunnies / Vintage Luxottica
*Gifted.
Save