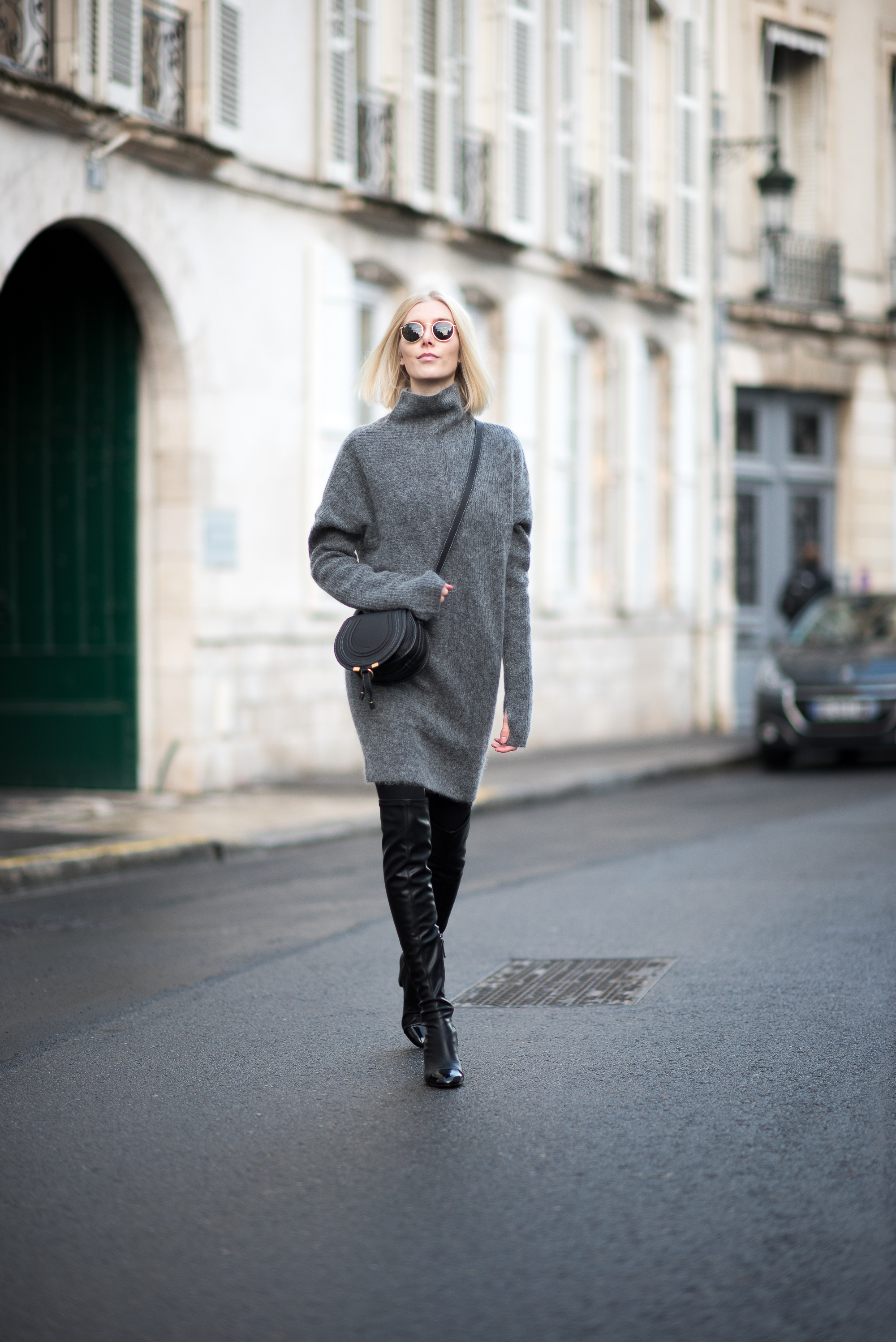 Tämä neulemekko on tainnut kolahtaa myös muiden makuun, sillä koot loppuvat nopeasti aina täydennyksen jälkeen. Vielä eilen löysin sen nettikaupasta, mutta nyt löysin saman vain beigenä. Eiköhän tätä harmaatakin saa vielä, eli kannattaa tarkistaa aina välillä, josko sitä olisi tullut lisää. Parasta tässä neulemekossa on ehdottomasti tämä upea väljä leikkaus ja materiaalit (pääosin luonnonkuituja). Tilasin itselleni S-koon, sillä halusin sen olevan pituudeltaan myös tyylikäs. Liian lyhyt neulemekko näyttää usein vain pitkältä neuleelta, jolloin se ei mielestäni näytä hyvältä edes paksujen sukkahousujen kanssa, puhumattakaan paljaiden säärien parina. H&M:n myy tätä neuleena, joten uskon, että XS olisi ollut pituudeltaan juurikin sen sentin-pari liian lyhyt. Tämä siis vain vinkkinä jos teistä joku ihastui tähän itseni lailla!
Uskomatonta, että viikonloppu on taas täällä (juurihan pakkasin matkalaukkuani siellä Suomen päässä)! Ilmakin näyttää tänään onneksi hieman valoisammalta, joten ehkä pitäisi hyödyntää tämä sateeton päivä ja nauttia raikkaasta ulkoilmasta. Illaksi tekisi mieli raclettea, joten saisinkohan tuon toisen puoliskon innostumaan ajatuksesta…
Ihanaa ja rauhallista viikonloppua kaikille!
I guess many have fell for this knitted dress as much as I have, since it keeps being sold out on H&M's website. Yesterday I still found it, but now this grey one is sold out (at least on the Finnish site). I'm sure they keep updating new sizes every now and then, so keep looking if you're interested. I absolutely love this dress (or knit actually) and the cut is perfect. I'm also a strong believer in natural fibers, which is why I'm happy it's made of wool and mohair (mainly). I decided to go for size small, as I didn't want it to be too short, so that I could wear it as a dress. I'm pretty sure the xs would have been a few centimeters too short for my liking. Now this works well with tights!
I can't believe weekend is here again, because it feels like just few days ago I packed my bags and flew back to France. This week has been very rainy, so I'm staying optimistic the sun will come out in the next few days. Then I really need to enjoy the fresh air, as I've been hiding from the rain this past week. I would also like to open the raclette season, so I need to convince my other half that that's a good idea…
Enjoy your weekend everyone!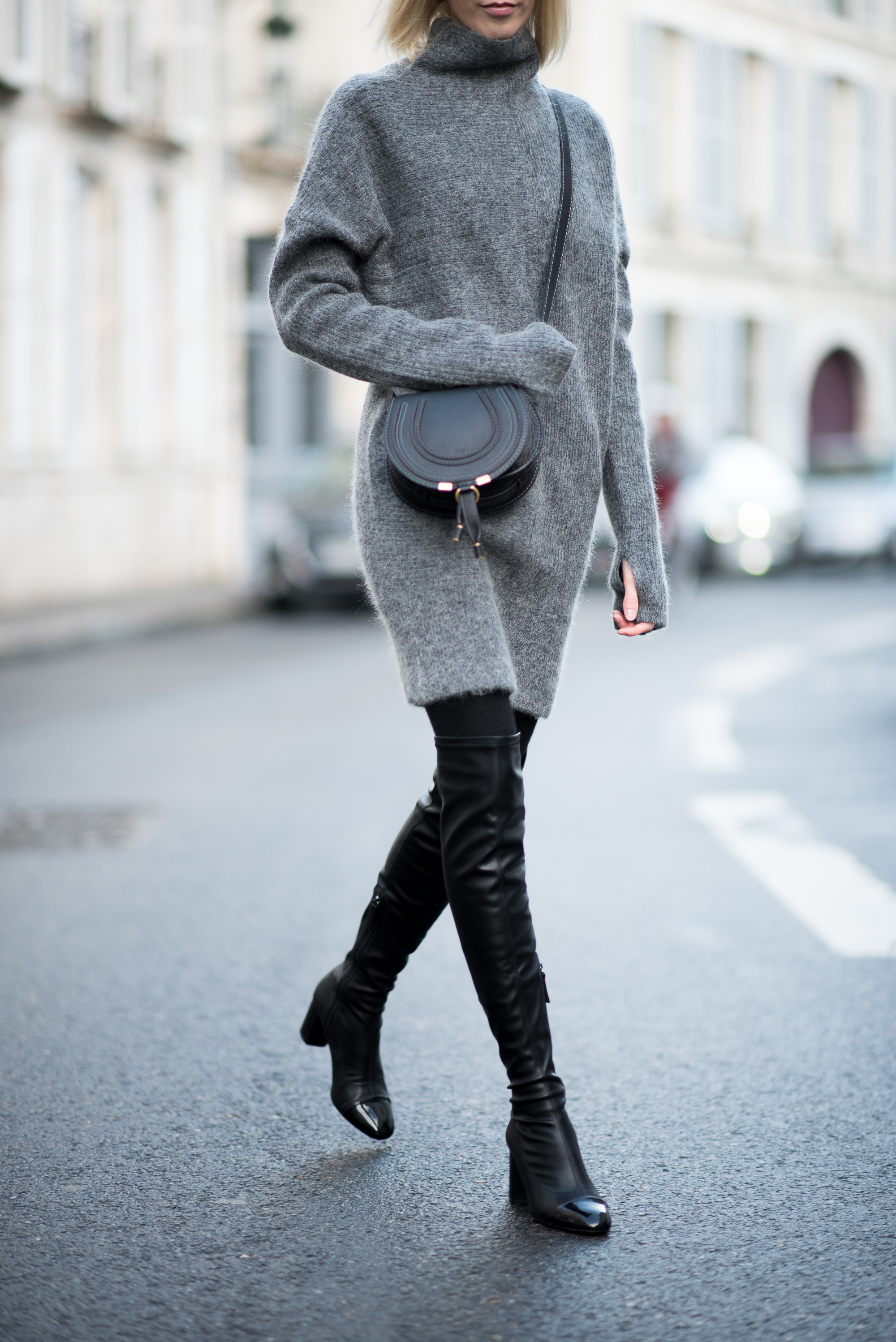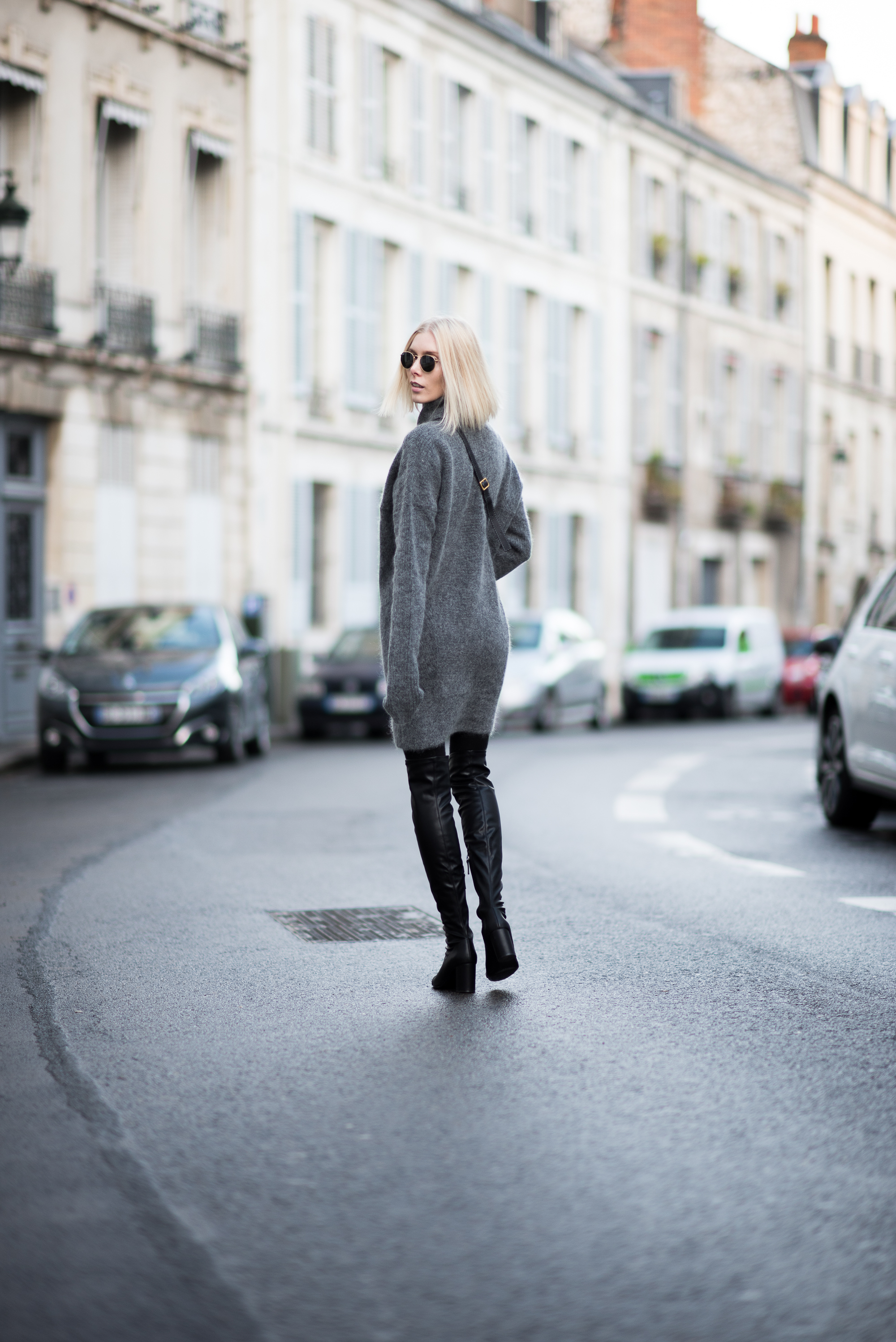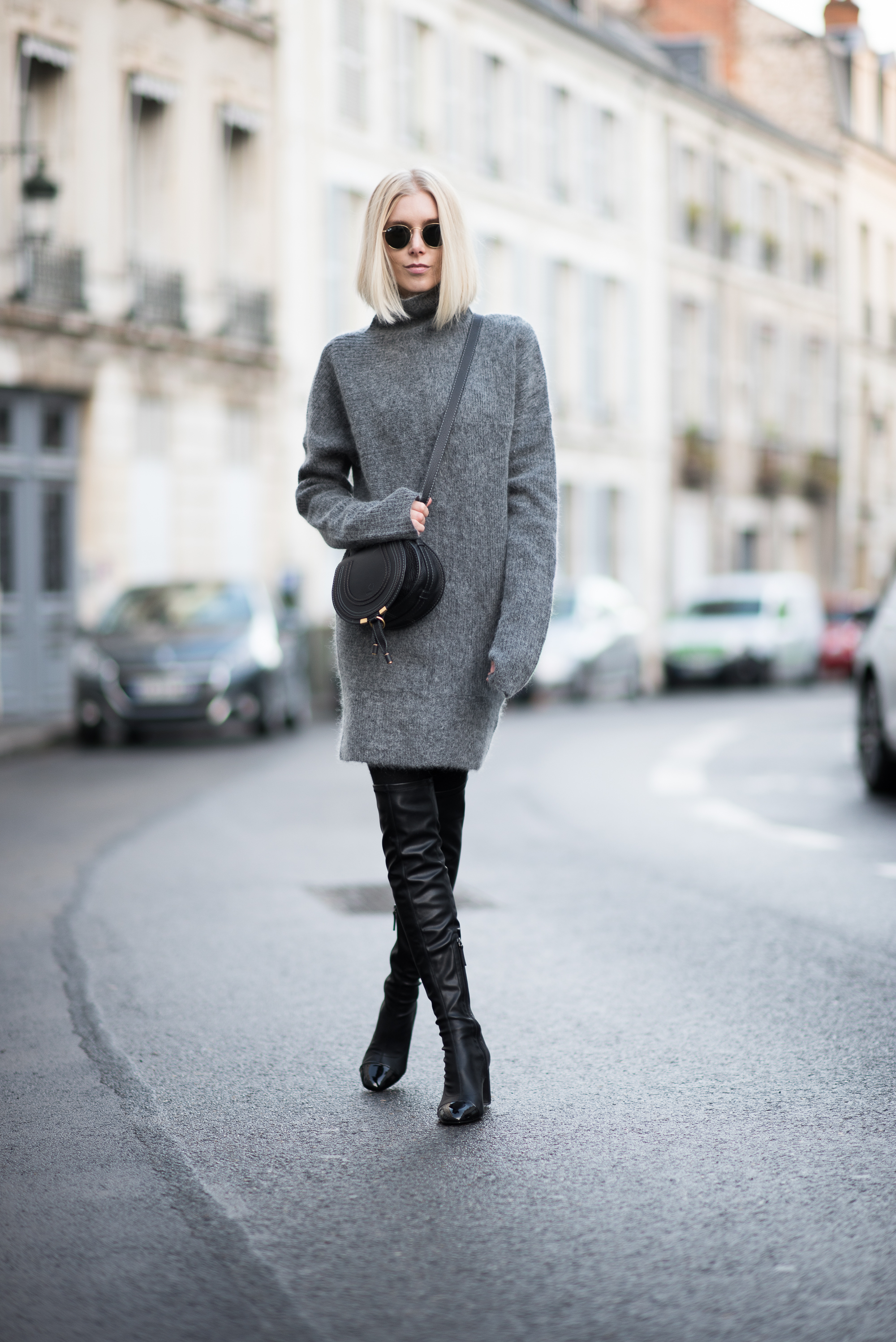 Photos: Thomas D.
Dress / H&M (similar here*, here*, here*)
Boots / Zara (similar here*)
Tights / Wolford*
Bag / Chloé
*Commercial links/Gifted.