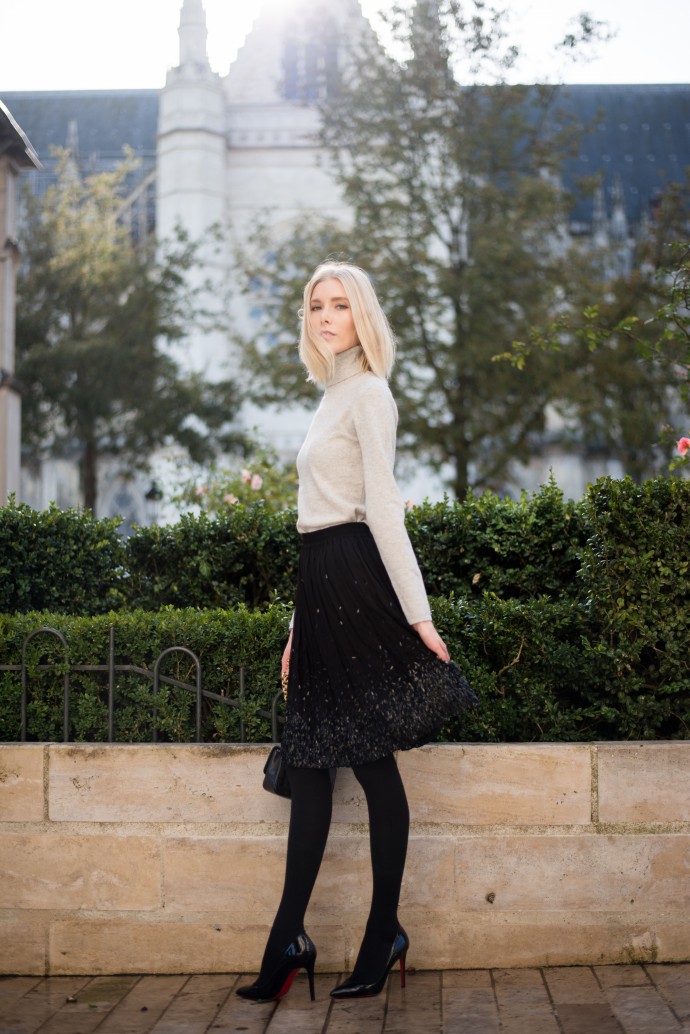 Suomessa ollessani kävin Andiatan pääkonttorilla tapaamassa merkin takana pyöriviä lahjakkaita ihmisiä. Pääsin myös näkemään tämän hetken malliston koko sen laajuudessaan ja sain valita muutaman mieleisen jutun. Ihme ja kumma, silmäni osuivat niihin juhlavampiin vaatekappaleisiin. Yleensä kun juoksen heti niiden kaikista arkisimpien vaatteiden luokse. Tällä viikolla on siis tulossa hieman juhlavampia asuja sopivasti pikkujouluhenkeen!
Paljetit ja hame on yhdistelmä, jota en ihan heti mieltäisi omakseni. Jostain syystä kuitenkin ihastuin palavasti tähän mustaan paljettihameeseen jo käydessäni Andiatan Aleksanterinkadun myymälässä. Se on päällä kuin taideteos! Tiesin heti, että haluisin yhdistää sen rennosti, joten pooloneule oli helppo valinta sen pariksi tasapainottamaan tuota  hyvinkin juhlallista fiilistä. Aloin myös miettimään miten yhdistäisin hameen arkeen, koska haluan en halua kaappiini mitään "yhden juhlan"-vaatteita, eli hame tulee näkymään blogissa vielä hieman arkisemmin yhdistettynä.
Suomessa pikkujoulukausi taitaa olla kiireellisempää aikaa kuin täällä Ranskassa, mutta itselläni on ainakin yhdet juhlat yliopistolla. Sen lisäksi haluaisin järjestää pienet pikkujoulut ystävillemme kotona – Suomi henkeen tietenkin (miinus se kontrollin menettäminen, heh)! Täällä ei ole ilmojen puolesta pahemmin jouluinen fiilis, mutta silti katuja koristavat jouluvalot (joita ei kyllä ole vielä laitettu päälle) muistuttavat tästä lähenevästä sesongista.
Mutta mitä siellä ruudun toisella puolella ollaan mieltä tästä asusta? Hyvää alkanutta viikkoa kaikille!
While in Finland, I visited the headquarters of Andiata and got a guided tour around the office. It was such a pleasure to meet the people who are working behind the brand! I also got to see the entire collection of the brand and select a few items. To my surprise, I chose very festive pieces, when normally I'm into very casual clothing. So this week you'll see a few outfits that are more festive and perfect for the upcoming Christmas season!
This sequin dress was a piece that stood out to me, when I visited Andiata's store in Helsinki. I'm normally not into sequins or skirts for that matter, but this was just too beautiful to miss out on. I knew I wanted to combine it with something less festive, so I chose a turtleneck knit to add some contrast.
So what do you think of this look and more importantly, what do you think of this skirt?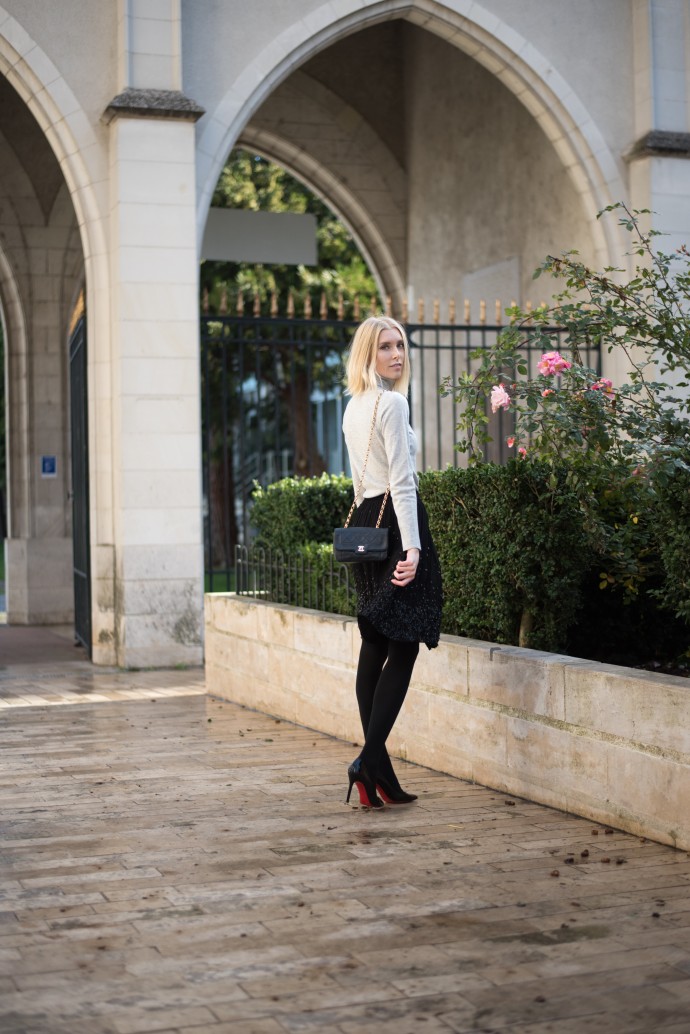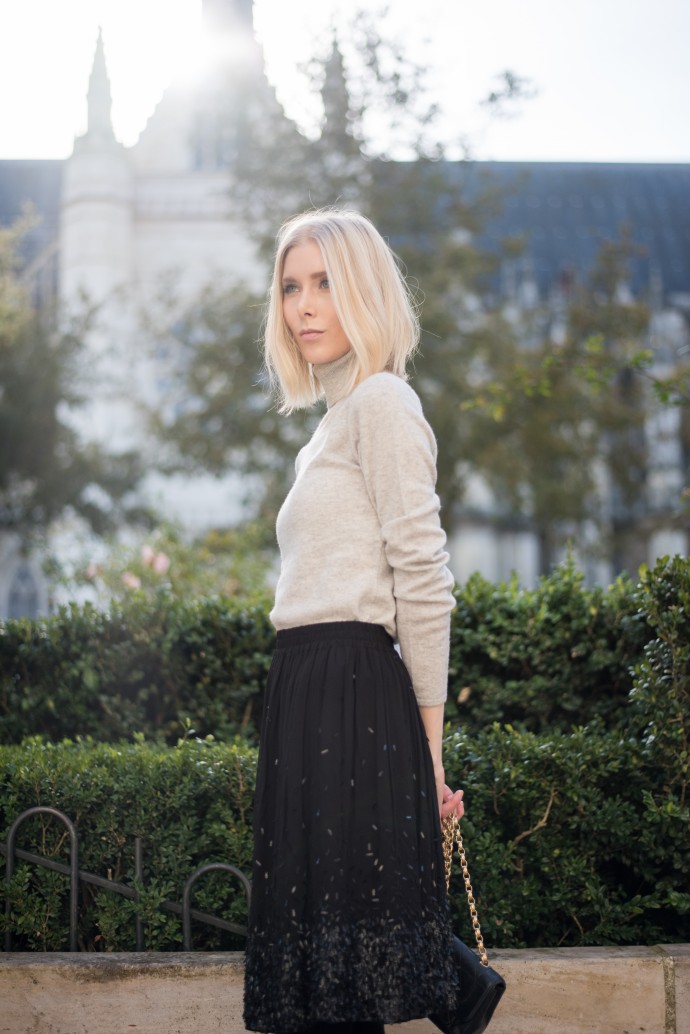 Knit / Andiata*
Skirt / Andiata*
Tights / Wolford
Heels / Christian Louboutin
Bag / Chanel
*Gifted.