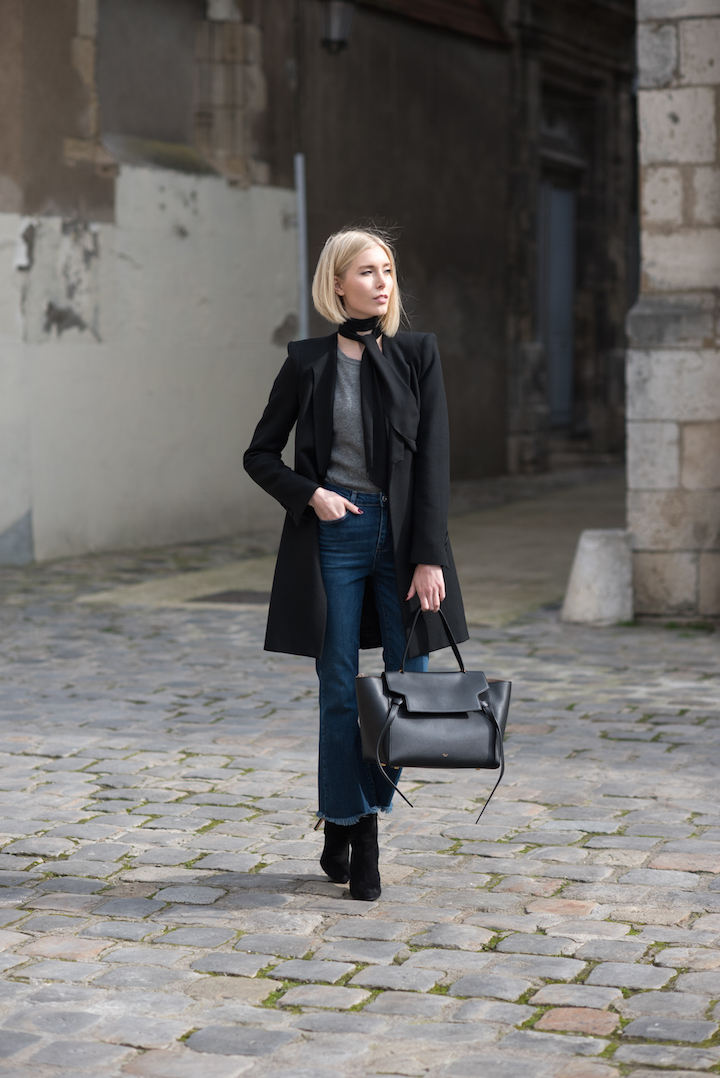 Eilisessä postauksessa kerroin, että yksi tämän hetken kuumin asuste on musta ohut huivi ja tässä oma asuni huivin kera. Tämä Andiatan versio on juuri täydellisen mallinen ja tarpeeksi kevyt, jotta sen voi solmia niin kaulan ympärille tiukemmin, kuin rennolle solmulle (asukuvia tästä myöhemmin). Huomasin myös, että tämä huivi sopii erityisen hyvin lyhyiden hiusteni kanssa. Näyttää kivalta kun huivia näkyy myös takaa hieman. Tämä huivi on Andiatan uutta kevätmallistoa, eli sitä pitäisi olla vielä saatavilla! Myös täältä* löytyy samanlainen jos Andiatan liike ei ole lähistöllä.
Ilmat täällä Ranskassa ovat olleet viimeisen viikon aikana aika erikoiset. Pariisin muotiviikoilla ilma vaihteli lumesta, sateeseen ja taas aurinkoon yhden päivän aikana. Samoin täällä Orléansissa. Maanantaina koettiin nimittäin kunnon lumisade, vesisade ja auringonpaiste. Kaikki yhden tunnin sisällä. Aikamoista, mutta poikaystäväni mukaan tämä on tyypillistä tähän aikaan vuodesta ja kertoo kevään tulosta. Toivotaan, että näin on ja kevät on kulman takana. Ihanaa viikonloppua kaikille!
P.S. Koodilla STYLEPLAZA saatte -15% Daniel Wellingtonin valikoimasta aina maaliskuun loppuun asti.
A skinny scarf is a "must have" accessory for this Spring. I love the fact that it adds something extra to any look and depending on how you tie it, it can be worn on all occasions. This scarf is from Andiata and it's the perfect skinny scarf, as it's light enough to be worn as a choker or then tied loosely around the neck. I also think it works well with my short hair or what do you think?
The weather in France has been crazy for the past week as we've had snow, rain and sunshine all in one day. You definitely don't know what to wear, because the weather can change in a second. My boyfriend told me that it's a sign of Spring making it's way and I sure hope he is right. I'm so ready to kiss goodbye to winter! Have a great weekend!

P.S. With the code STYLEPLAZA you can get -15% off all Daniel Wellington watches until the end of March.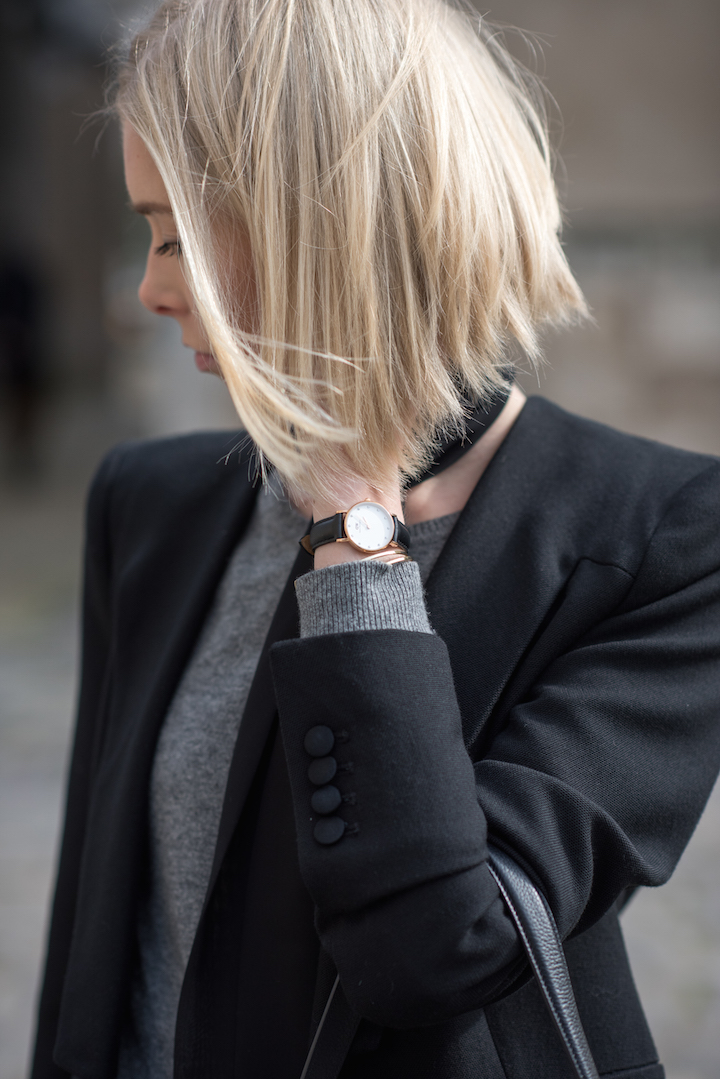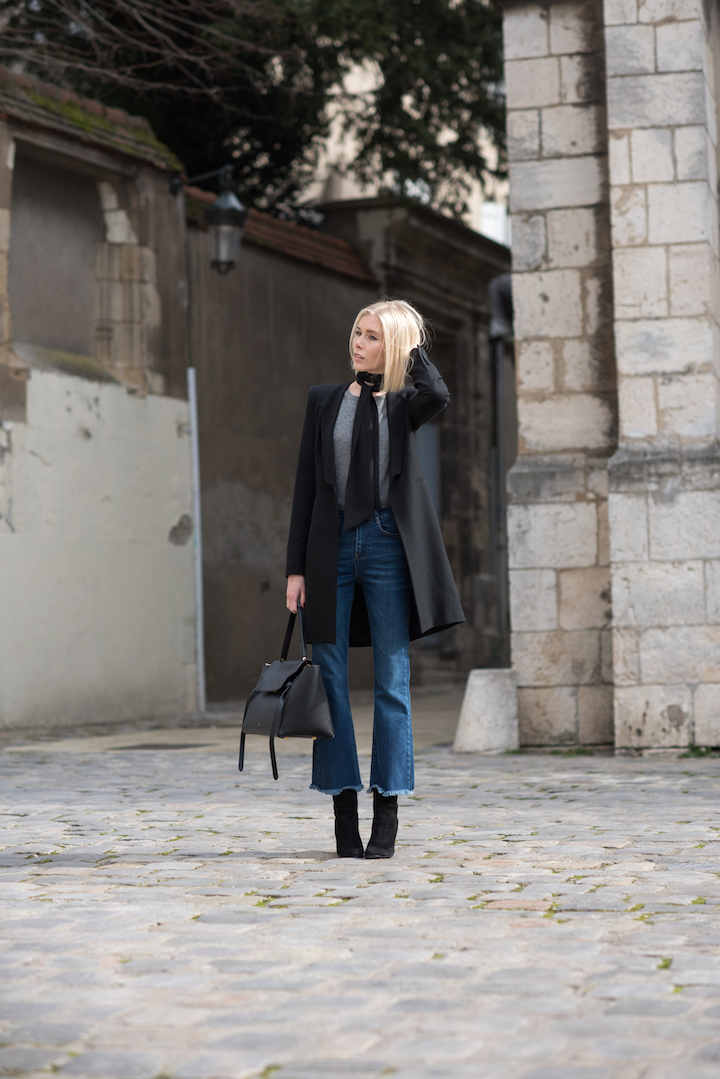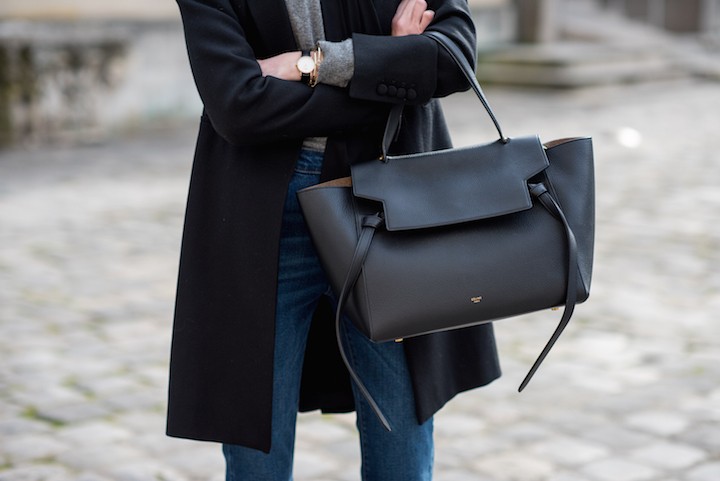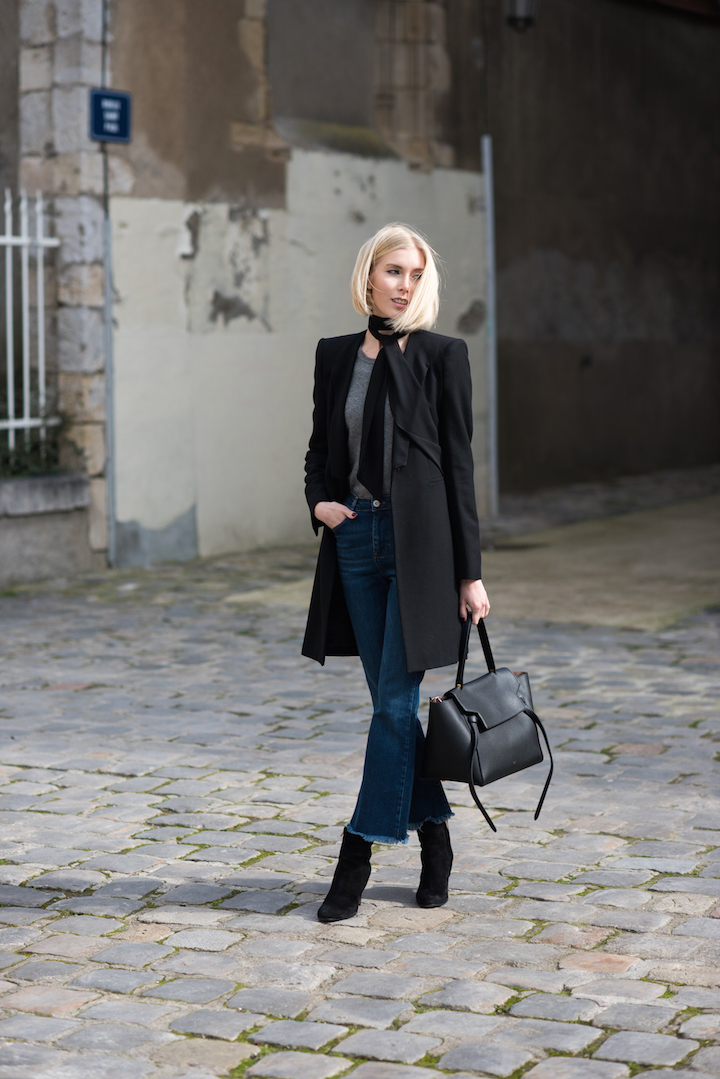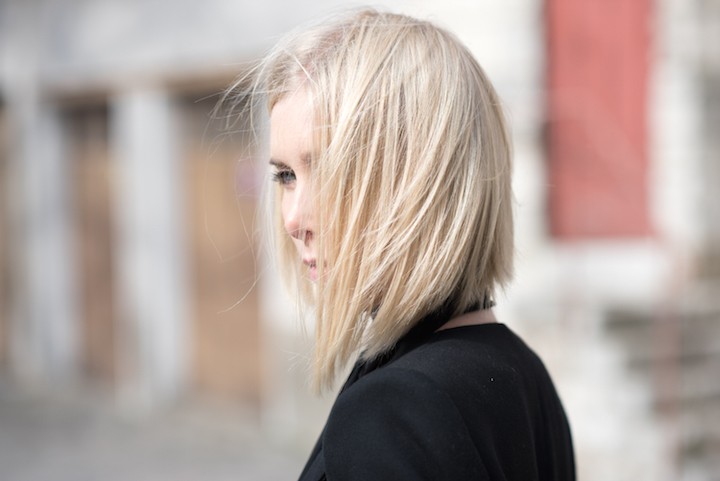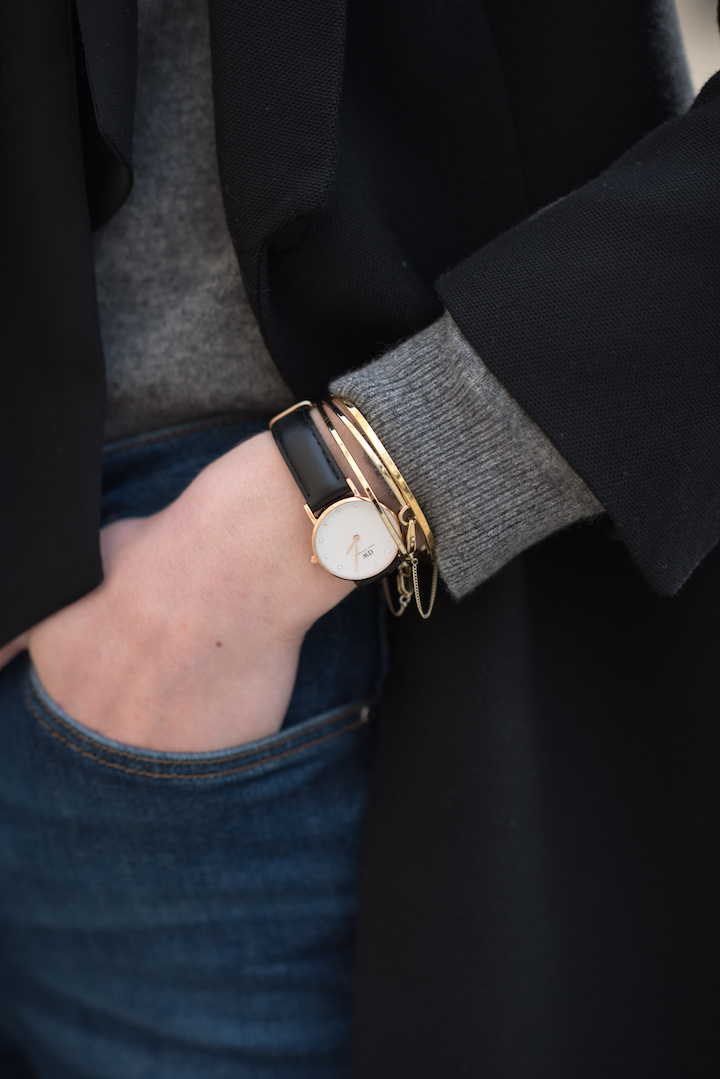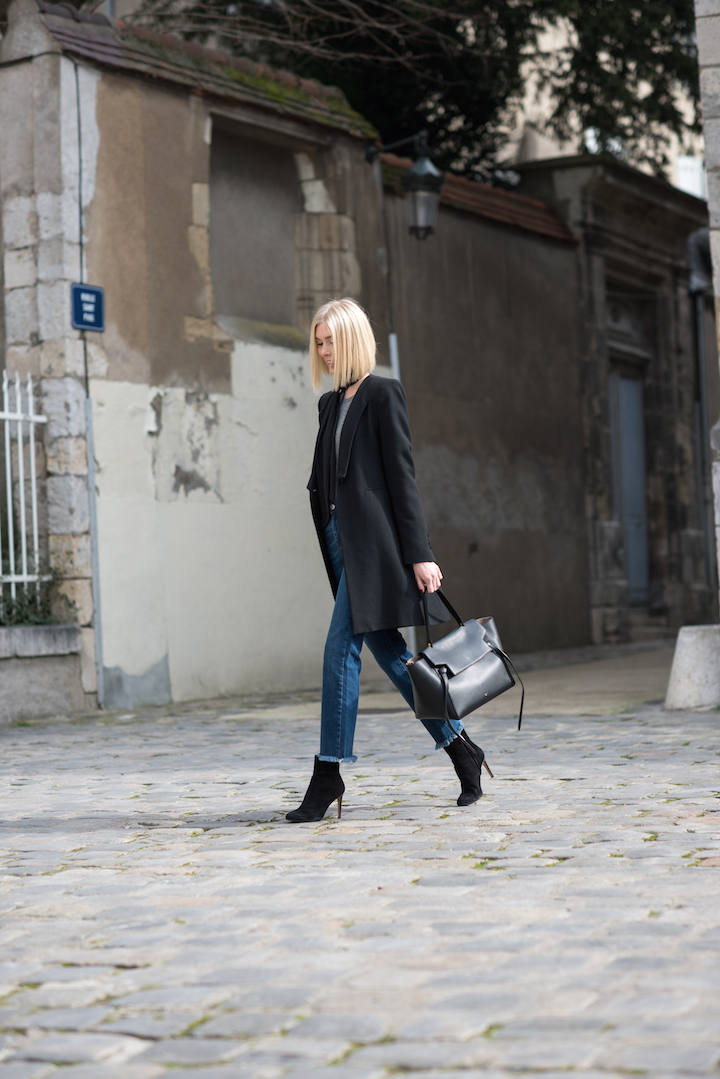 Scarf / Andiata* (similar here*)

Cashmere knit / H&M
Jeans and jacket / Zara
Bag / Céline
Watch / Daniel Wellington*
Bracelets / Saint Laurent and & Other Stories
Boots / & Other Stories
*Commercial links/Gifted.