Täällä ollaan maanantai fiiliksissä, sillä eilinen oli vapaa, joten koko päivä tuntui lähinnä sunnuntailta. Me teimme pienen road tripin ja kävimme mm. Montargrisin antiikkimarkkinoilla. Oli muuten niin lähellä, että en ostanut Hermèsin Kelly-laukkua, mutta se oli loppupeleissä sen verran huonossa kunnossa, että ostos olisi jäänyt kaduttamaan, vaikka hyvään hintaan olisin sen saanutkin. Ranskalaisilla markkinoilla ei ikinä tiedä mitä tulee vastaan (toki pitää olla jotain tietämystä, jotta ei osta vahingossa kopiota), mutta ihan astioista lähtien voi tehdä kunnon löytöjä. Markkinoiden jälkeen ajoimme takaisin lähemmäksi Orléansia ja löysimme ihanan ravintolan joen varresta, kiitos poikaystäväni vanhempien vinkin. Siellä nautimme lasilliset viiniä ja istuimme hetken ennen kotiin paluuta (ja Downton Abbeyn maratonin jatkamista). Ihana päivä kaiken kaikkiaan!
Tämä asu on taas sitä peruskauraa, mutta valkoinen kauluspaita ja farkut on kyllä voittamaton kombo. Tästäkin klassisesta yhdistelmästä saa niin erilaisen riippuen farkkujen mallista ja väristä, sekä myös kauluspaidan koosta (+ materiaalista). Itse suosin vähän reilumpia kokoja etenkin kauluspaidoissa ja miehen kaapistahan löytyy se täydellisin oversized-versio.
Hyvää viikon alkua kaikille!
It feels like Monday, as yesterday was a day off here in France. We did a road trip and ended up at the antique fair in Montargris. It was close that I didn't buy my very first Hermès bag, but it was not in a good condition, so I decided to leave it. Maybe one of those beauties will be mine one day! Afterwards we had drinks by the river and then came home to finish our Downton Abbey marathon (I love this show!).
This look couldn't get more classic than this, but when something works, it really works. I mean simple jeans and a white shirt doesn't sound that crazy, but I love this combo. It always works or what do you think?
Enjoy this new week everyone!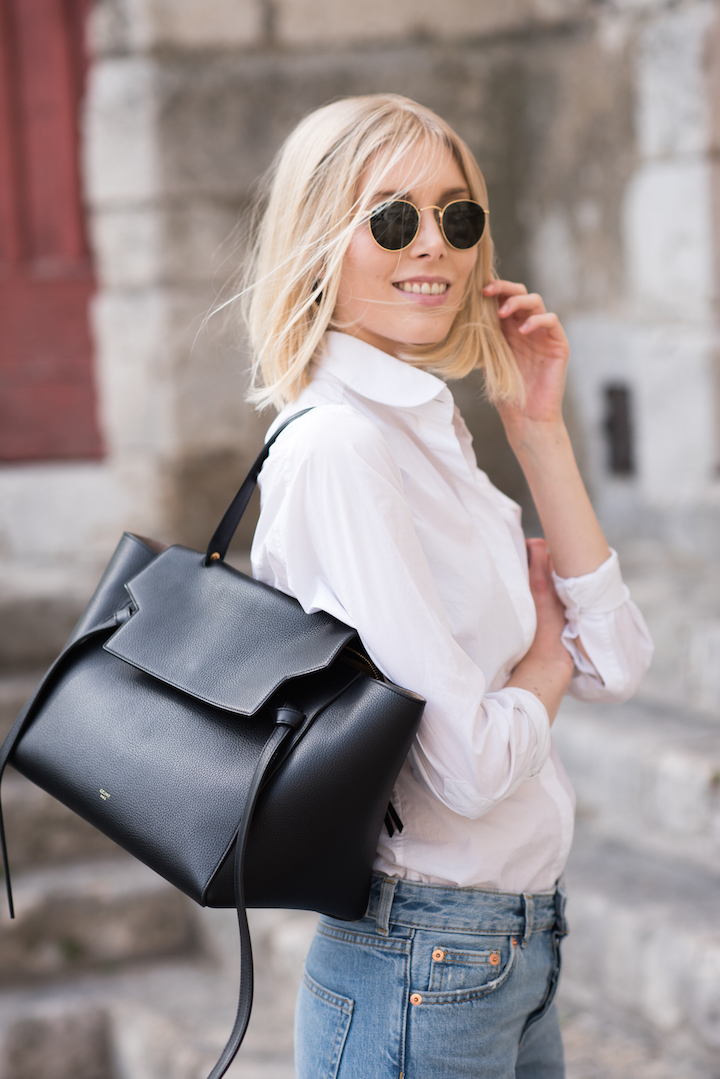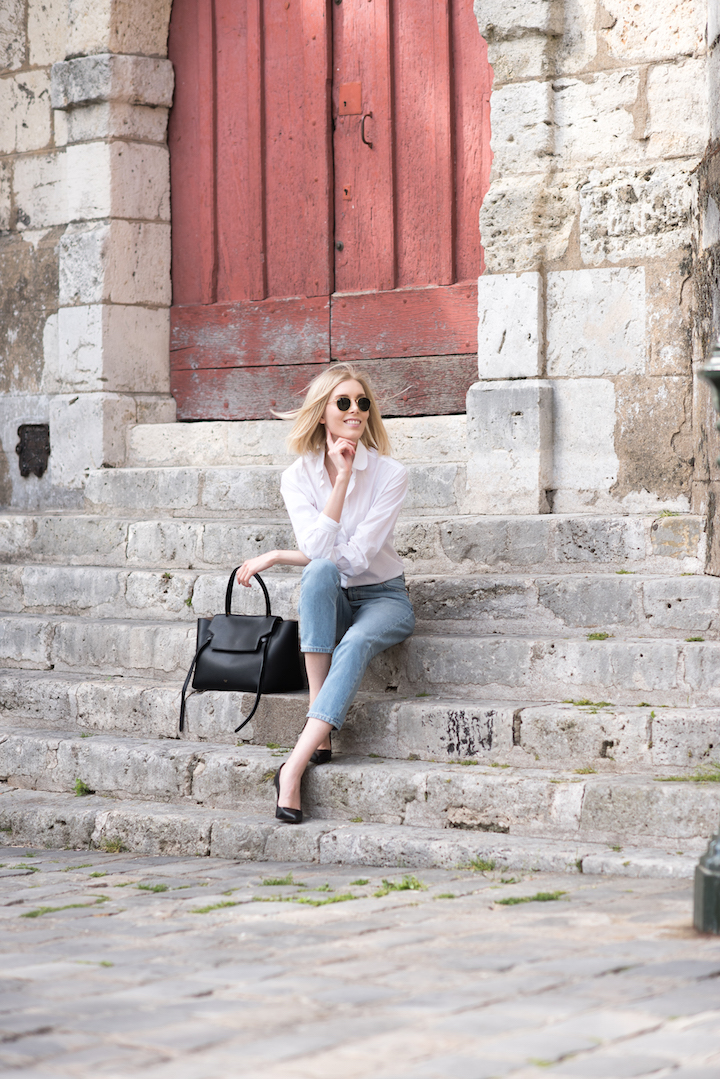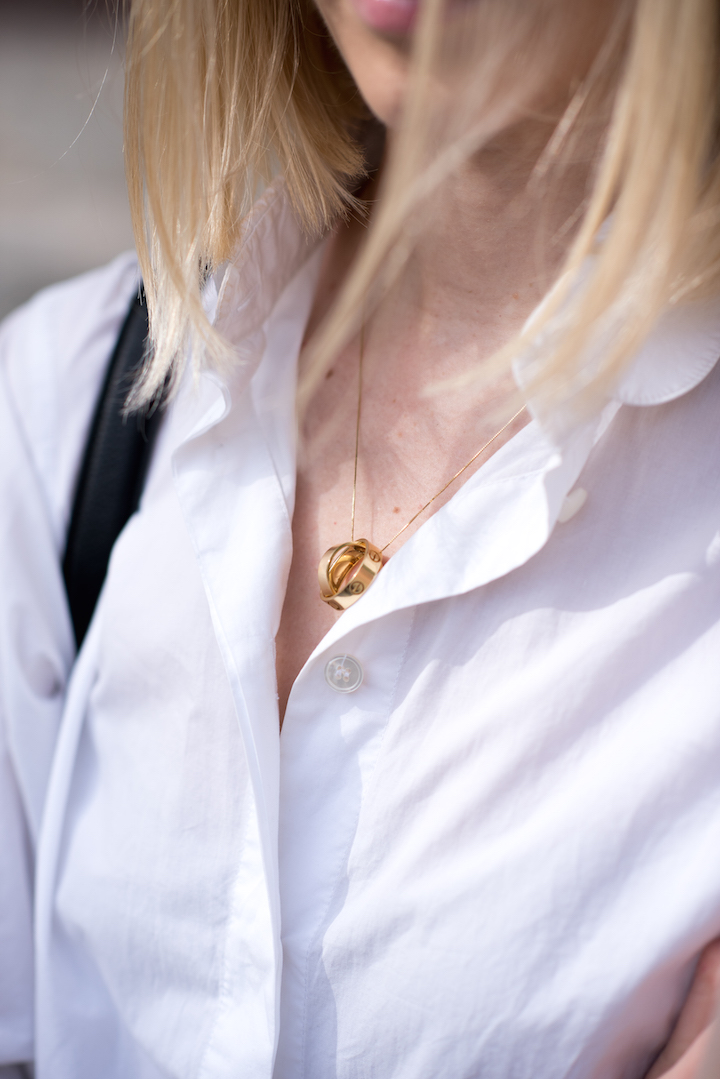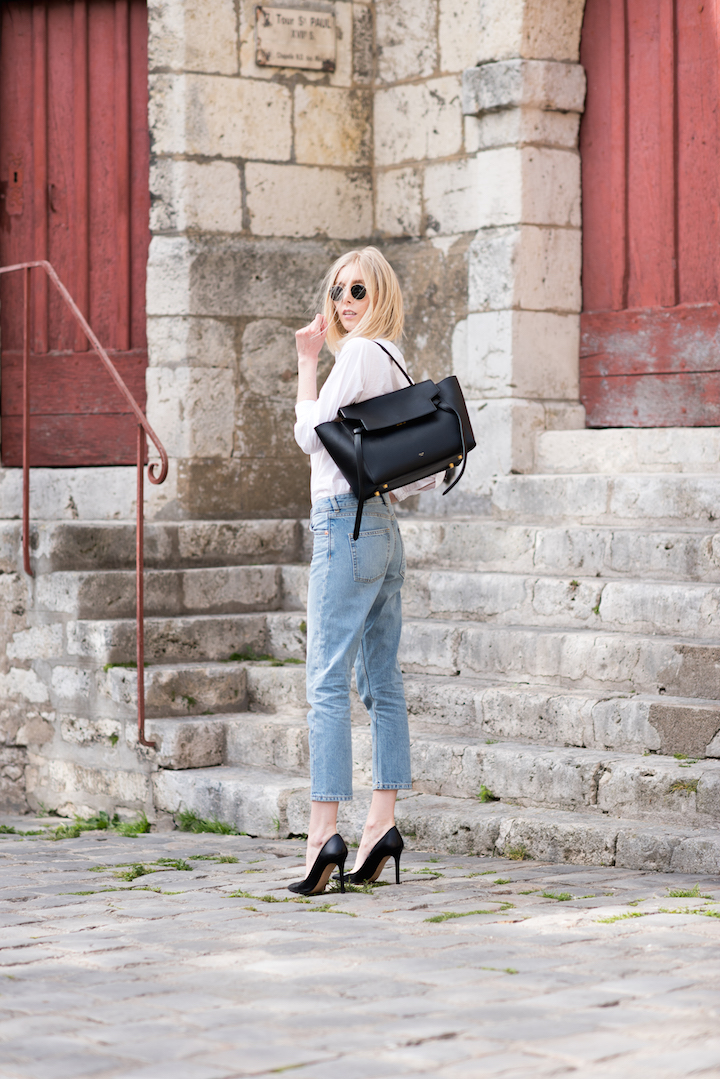 Shirt / Stella McCartney (similar here*, here*, here*)
Jeans / Monki (similar here*, here*, here*)
Sunnies / Ray Ban (here*)
Bag / Céline
Necklace / Cartier
Heels / Zara
*Commercial links/Gifted.