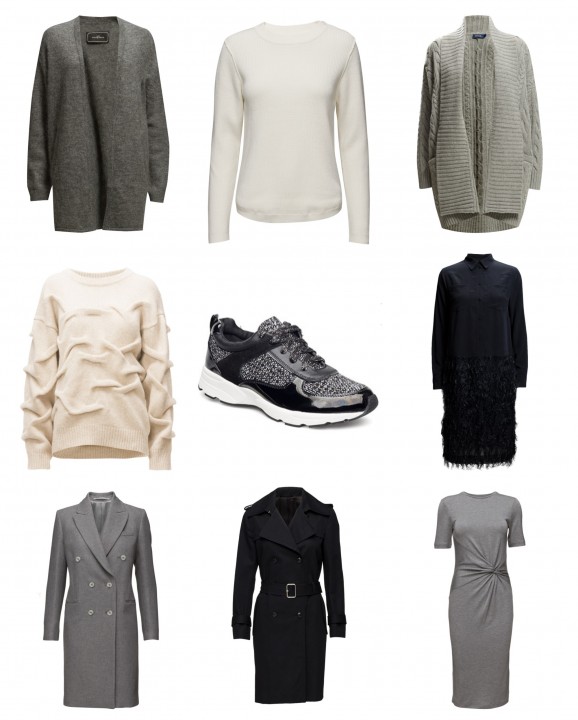 Knit / By Malene Birger   Knit / Filippa K   Knit / Ralph Lauren
Knit / Carin Wester   Sneakers / Kurt Geiger   Dress / Baum und Pferdgarten
Coat / Tiger of Sweden   Trench / Filippa K   Dress / Tiger of Sweden
Ennen kuin sukelletaan takaisin Firenzeen halusin tulla vinkkaamaan teille Booztin* välikausialesta. Outoa muuten miten kolmen yön viikonloppu reissu tuntuu todellisuudessa paljon pidemmältä ja miten nopeasti sitä unohtaakaan kaikki arkiset asiat. Hyvä niin, sillä reissujen perimmäinen tarkoitus on nimenomaan totaalinen rentoutuminen, mutta viikonloppu poissa kotoa ei todellisuudessa ole mikään pitkä aika. Todistaa kyllä sen, että jos haluaa rentoutua täysin, niin on pakko päästä niistä omista ympyröistä pidemmälle – tai ainakin meillä se toimii niin!
Nyt alan tekemään pastaa lounaaksi ja voi olla, että se omatekemä ei maistu ihan niin maukkaalta kuin mitä reissussa sain, mutta näillä mennään, heh. Aurinkoista iltapäivää kaikille (ainakin Etelä-Suomessa näyttäisi olevan mielettömät ilmat – nauttikaa)!
Before going back to Florence in my next post, I just wanted to remind you about Boozt's mid season sale. They have some very nice things on sale and you can see my favorites above. The entire sales offer can be see on their website here.
Now I'm starting to cook pasta for lunch, but my version might not taste very good after eating the most delicious past this weekend in Italy, heh. Have a great afternoon everyone!
*Commercial links/Mainoslinkkejä.