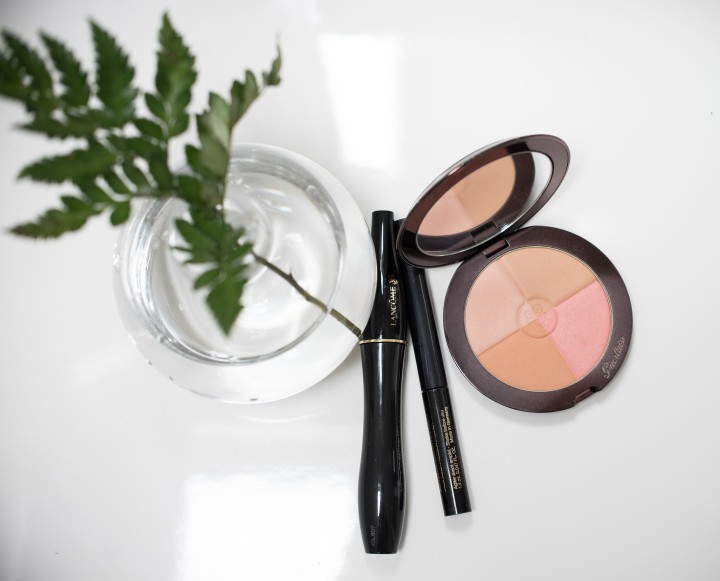 Kerroin tässä aikaisemmassa postauksessa uusista kosmetiikkasuosikeistani, jotka sain tilattua Nordicfeel.fi:n* kautta ja nyt juttu saa jatkoa vielä näistä uutuuksista. Tämä on todellinen tehokolmikko, sillä jokainen näistä tuotteista hyppäsi saman tien suosikkieni listalle.
In this previous post I told you about some new products, which I got to order through Nordicfeel.fi*. Now is the time to introduce the remaining products of the order, which have actually become my very favorites.
Ripsiväri – Lancôme Hypnôse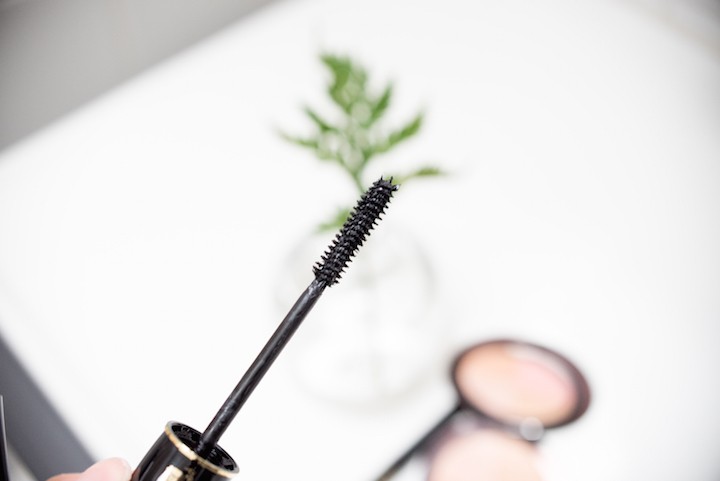 Tämä on ollut suosikkini jo vuosia, eli en voi oikeastaan puhua uudesta suosikista. Tämä on vain edelleen niin lyömätön, että en enää kaipaa muita ripsivärejä – tässä pysyn! Itselläni on suhteellisen pitkät ripset, mutta niin vaaleat, että ilman ripsiväriä niitä ei näy ollenkaan. Siksi ripsiväri on itselleni meikissä se tärkein tuote. Tämä tuuheuttaa sopivasti ja luo illuusion vielä pidemmistä ripsistä. Kannattaa kokeilla jos teillä on uusi maskara hakusessa!
This mascara has actually been my favorite for years now, so I can't really say it's a "new favorite". I just still think it's the best mascara out there, or at least for me, which is why I'm sticking with it. My lashes are quite long, but super blonde, which is why mascara is so important for me. This makes my lashes thick and longer.
Aurinkopuuteri – Guerlain Terracotta 4 Seasons Bronzing Powder
Tämä aurinkopuuteri on aivan täydellinen vaalealle iholle, sillä värit ovat niin hillittyjä, että liian oranssia tai keltaista naamaa ei tarvitse pelätä. Olen myös alkanut käyttämään tuota vaaleanpunaista väriä poskipunana, eli tuote on todella monikäyttöinen ja ihana reissussa kun yhdestä tuotteesta löytyy värejä moneen tarkoitukseen. Nyt pitäisi vaan saada hankittua kunnon suti, jolla tuotetta on helppo levittää!
If you have fair skin like me, you should give this bronzer a try. I absolutely love it, as it gives a nice glow without being too overpowering and because the colors are so great, there is no danger of turning orange. I've started to wear the light pink color on my cheeks and the rest as a bronzer. Great multi-function product!
Rajauskynä – Lancôme Artliner 24H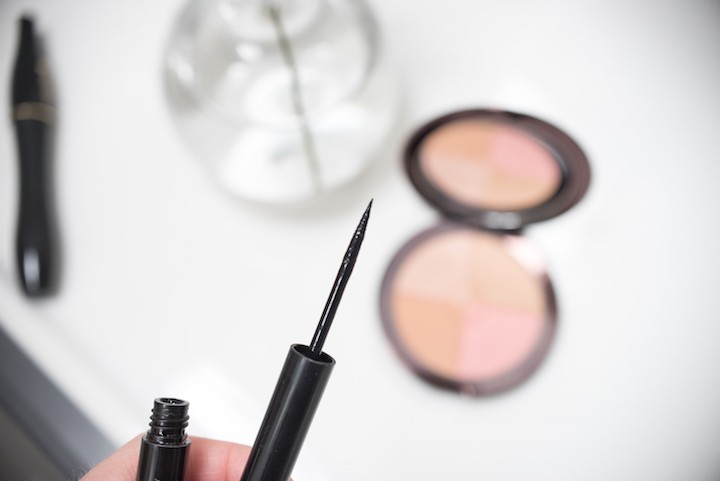 Itselläni on ollut Sensain Liquid Eyeliner käytössä jo pidemmän aikaa ja se on ollut ihana, mutta päivän mittaan väri haalistuu aina harmittavan paljon. Itse en ikinä kanna meikkejä mukanani, joten toivon, että meikki olisi mahdollisimman pitkäkestoinen. Tämä Lancômen 24H rajausväri tosiaan lunastaa lupauksensa siinä, että se pysyy kasvoilla koko päivän. Alkuun piti vähän treenata, että sain tarpeeksi kapean rajauksen, mutta nyt sekin on alkanut luonnistumaan. Ehdoton tuote siis ihmiselle, joka toivoo pitkäkestoisuutta silmämeikiltänsä!
Löytyykö mikään näistä kolmesta tuotteesta jo teidän meikkipussista?
I feel like my old eyeliners have been great, but they have always faded out during the day. As I never carry make-up with me, it's been quite annoying. This liquid eyeliner actually stays all day without fading at all, which makes it perfect for me. It took me a while to get the line thin enough, but now I've managed that and just love this product!
*All products are gifted/Postauksen tuotteet saatu blogin kautta.